Bonus Prescient Recipe: Todd Palin's 'Baked Alaska' Pot Brownies And Beer
Recipe Hub
November 25, 2009 05:17 PM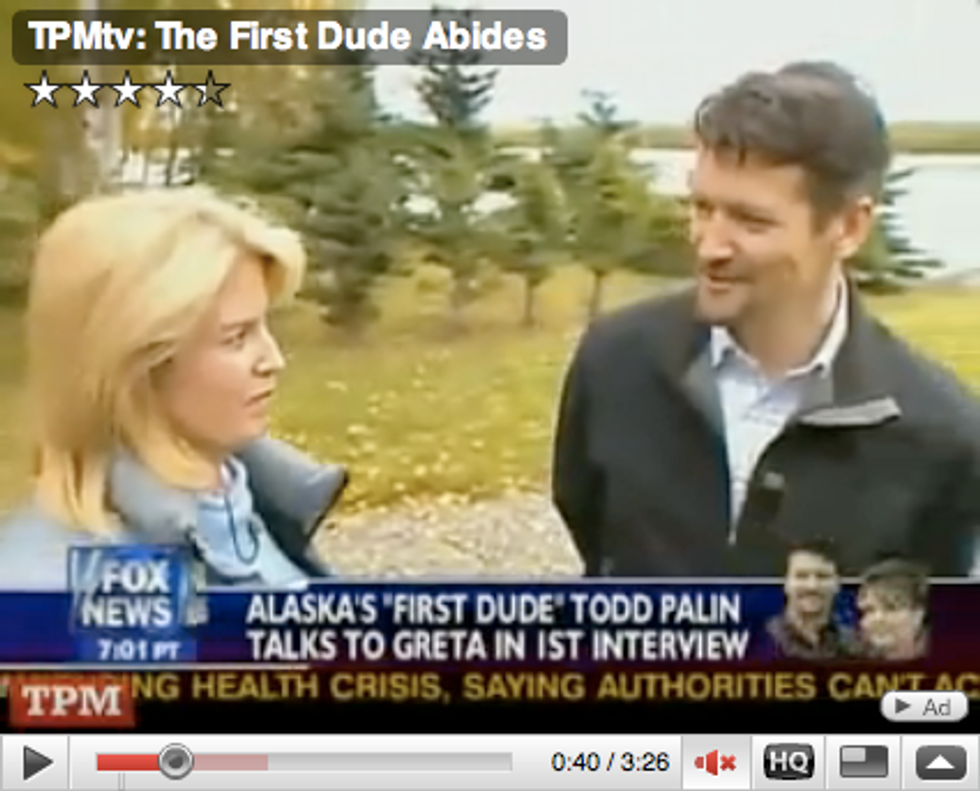 In a few Thanksgivings, everyone will be eating First Gentleman Todd Palin's killer "Baked Alaska" pot brownies for dessert. This is the plot of the movie 2012.
---
You'll need:
Some friends

Brownie mix

Planet Earth: Jungles

Whatever else
What you do:
Someone buy brownie mix. Tell whatever friend who lives closest to the 7-11 to pick up some brownie mix, they probably sell it there.  If not, don't be a little bitch about it just drive two blocks to the supermarket. Jesus Christ. Anyway, so you have the brownie mix right? And then you should have already gotten pot. Call your other friend, the one know knows how to make pot brownies. Tell him to come over, bring his copy of Planet Earth: Jungles and also uhh, season one of that show that everyone likes.
You're playing host, so it's not like you even have to do this, but move a few six packs from the basement to the garage or on the deck so they're cold by the time the brownies are finished.
God they are taking for fucking ever.
Some time passes, you'll need to think of an activity but do not watch the DVD because that is for later. And finally, yes, done. Enjoy the brownies. They do not taste like pot at all, whoever did this did a really awesome job. Definitely plan on finding out the recipe at some point.
Just leave the plates on the table, don't worry, Sarah will get them later.