Booze And Old Bay At Creme Cafe
News
April 10, 2009 01:07 PM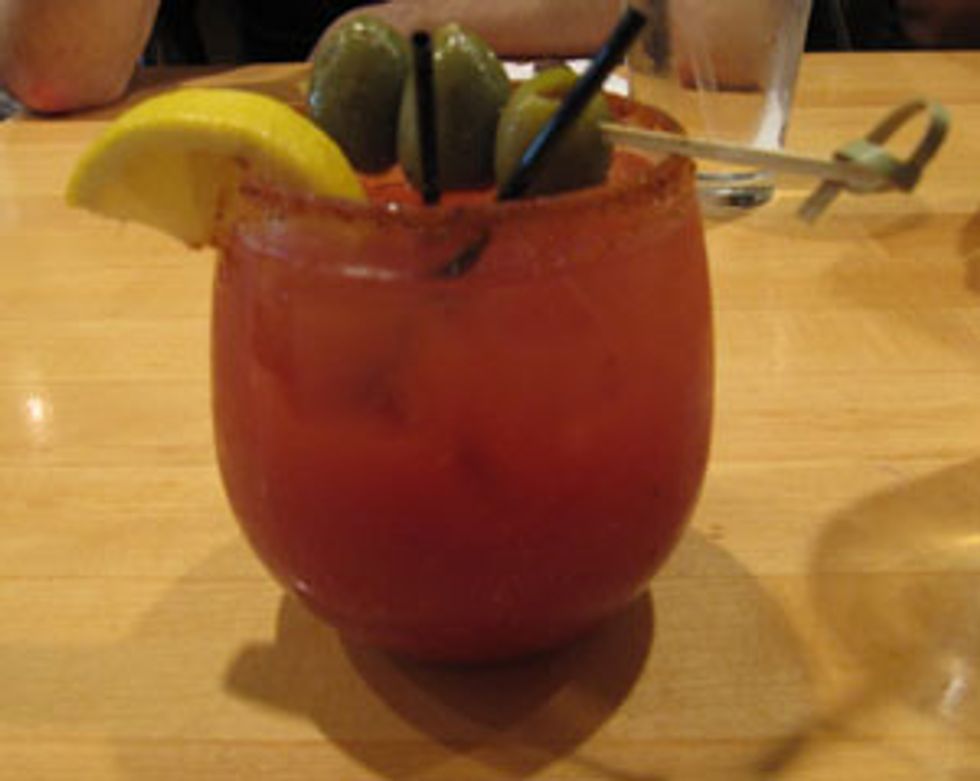 Creme Cafe serves in all likelihood the most popular brunch on U Street. Your brunch reviewer has observed an occasional hour-long wait to get in. What's all the fuss about? Must be their all-you-can-drink bloody mary or mimosa deal combined with very good haute Southern cuisine.
---
Their drink deal comes in at a spendy $16 -- far more than the $9 RedRocks mimosa deal -- but of a higher quality. The bloody mary is served in a squat glass, rimmed with Old Bay, and accompanied by a lemon wedge and three olives. It is a fairly good drink with decent spice and viscosity. It's also more alcoholic than you might think so taking full advantage of the all-you-can drink deal comes with certain consequences.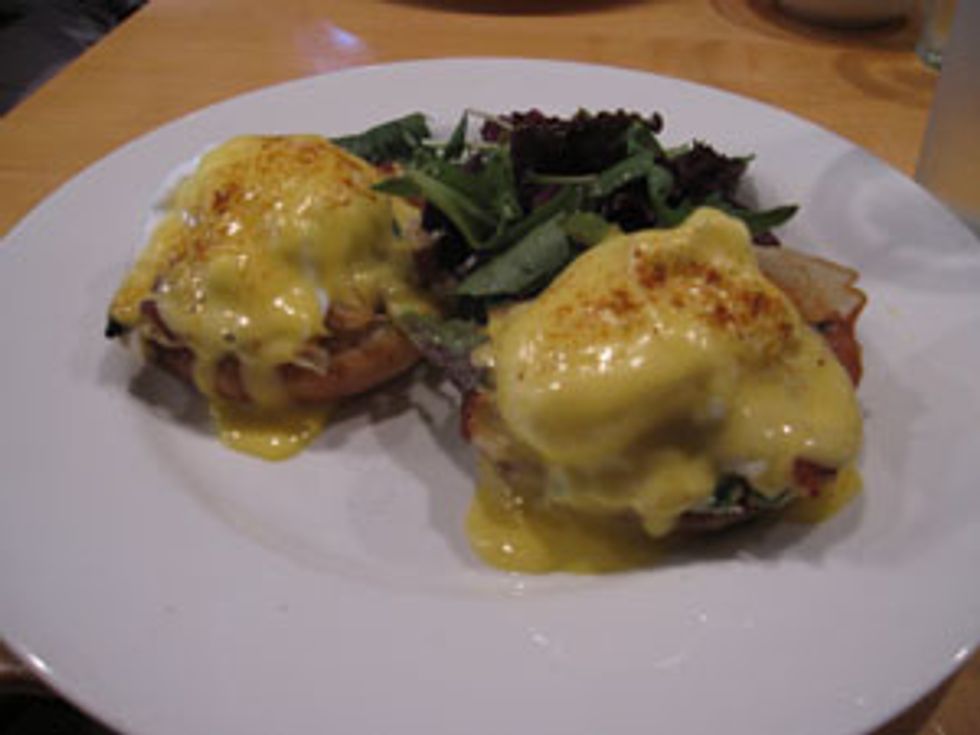 The food merits Creme's popularity. The highlight is the Eggs Chesapeake, two perfectly cooked poached eggs on top of lump crab hash and english muffins with Old Bay hollandaise and a side of greens. The hash is not a crab cake -- there are no bread crumbs. Instead it's crispy fried lumps of crab that add a nice texture to the dish. The menu also includes other Southern/American dishes like shrimp and grits, quiches, and fried chicken and waffles (though not as good as the one at Marvin.)
Creme gets very busy on Sundays. As a result, the quality of the service suffers. Nonetheless, it is a good choice for carrying over Saturday night revelry into Sunday morning.
Creme Cafe, 1322 U Street NW, Washington, D.C. 20009, (202) 234-1884.