BREAKING: ROBERT MUELLER DID THE THING
Russia
March 22, 2019 05:32 PM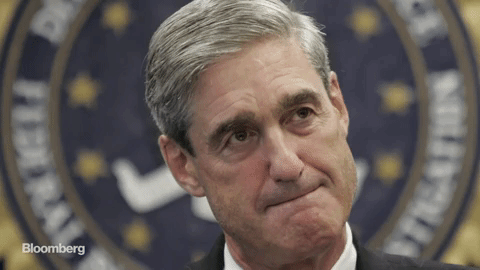 BREAKING ACHTUNG EVERYBODY CRY AND PANIC AND HAVE ROLLICKING SEXUAL INTERCOURSE, BECAUSE ROBERT MUELLER DID THE THING.
We don't know what the thing means yet, but we know that he gave the thing to Attorney General Bill Barr, who is presumably looking at the thing right now. Donald Trump is at Mar-a-Lago, so he does not have the thing, because NO THING FOR ILLEGITIMATE PRESIDENTS. Studies show that according to sources close to the investigation who may or may not be close to the investigation, we might have some real information on what is inside the thing sometime this weekend.
---
Here is a letter Bill Barr sent to congressional leaders about the thing: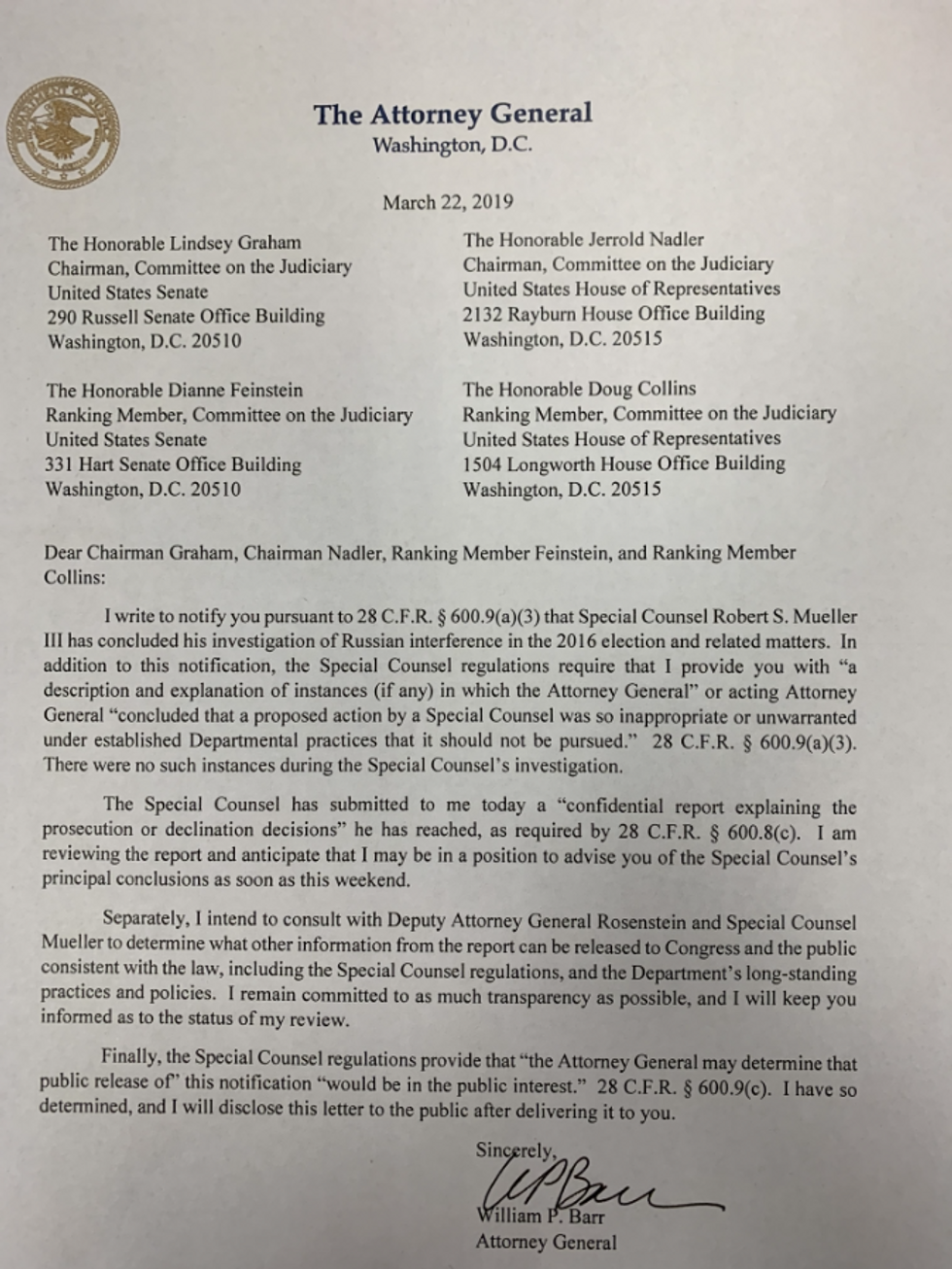 The important piece here:
In addition to this notification, the Special Counsel regulations require that I provide you with "a description and explanation of instances (if any) in which the Attorney General" or acting Attorney General "concluded that a proposed action by a Special Counsel was so inappropriate or unwarranted under established Departmental practices that it should not be pursued." There were no such instances during the Special Counsel's investigation.
In other words, Meatball didn't even try to fuck Mueller up, and neither did Barr.
This means that Mueller's thing is officially over, but it does not necessarily mean the end of indictments or investigations or anything like that. Christ no! It just means he is done doing the thing he was assigned to do and now he will go do a different thing. In many ways, we are simply moving on to the next phase of the investigation.
RIP MUELLER INVESTIGATION, LONG LIVE THE MUELLER INVESTIGATION!
Now give us the thing. And arrest some more people, now that Trump won't even know who to attack for COLLUSION WITCH HOAX on Twitter.
Speaking of, we've been hearing rumors that Julian Assange might be forced to take a bath sometime soon, in an American jail ...
(Oh, if you are a commenter concerned with such things, the other thread is still the open thread. If you are not, please disregard.)
Follow Evan Hurst on Twitter RIGHT HERE, DO IT RIGHT HERE!
Wonkette is ad-free and funded ONLY by YOU, our dear readers. Click below to keep the lights on, please. We appreciate you, most of the time.

Evan Hurst
Evan Hurst is the managing editor of Wonkette, which means he is the boss of you, unless you are Rebecca, who is boss of him. His dog Lula is judging you right now.
Follow him on Twitter RIGHT HERE.