Breathless ABC News Press Release: Our Cameras Caught Gabby Giffords!
News
April 27, 2011 03:04 PM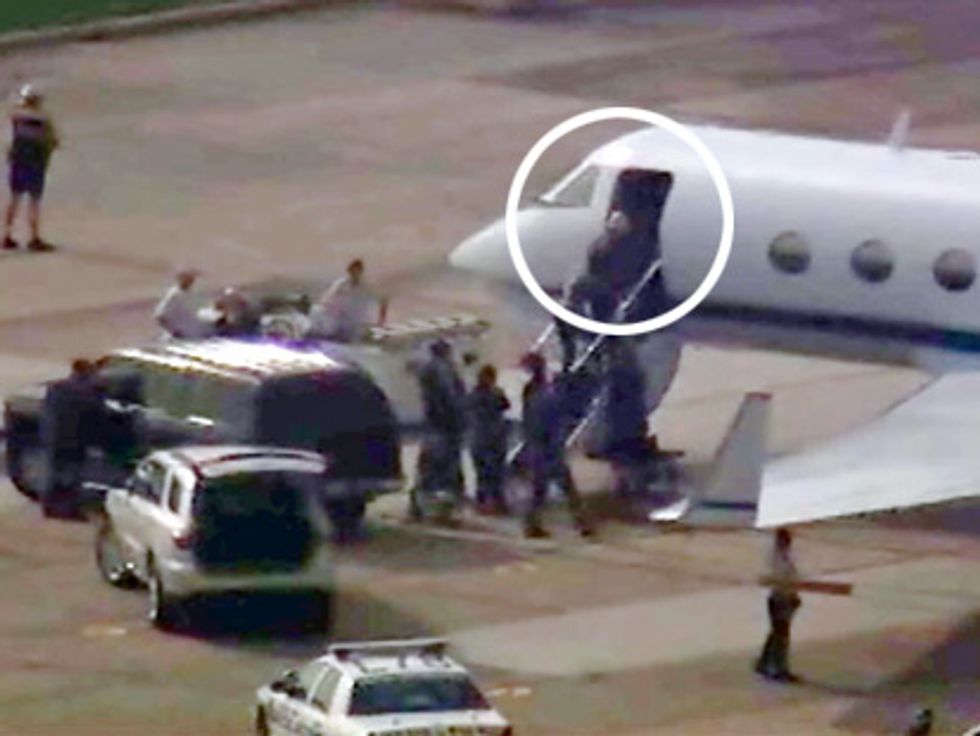 Here's a disgusting little "BREAKING" press release we just got: "Hey guys – Wanted to make sure you saw these first pictures of Gabrielle Giffords since the tragic shooting. Please link back to story and video below if you use." We sure will, ABC News! Wow, you really tricked that congresswoman who got shot through the head, huh? Bet she wasn't expecting your paparazzi around that corner sticking a camera in her wounds! You should be very proud of this accomplishment!
---
Here's them bragging it up on their website:
Giffords was spotted leaving the hospital in a wheelchair and with her face covered before being driven to the airport. At the airport, she walked under her own power and without assistance from the car to the plane stairway and slowly up the steps.

Giffords' staff has tried to keep her out of view from the public
HAHA, NICE TRY, STAFF MEMBERS WHO GOT SHOT AND WORK FOR A PERSON WHO GOT SHOT! You thought news organizations would be respectful enough of this tragedy to not try to stick their cameras under the things you used to cover her face? WRONG! ABC News has no such scruples! Journalism!
Ugh, but isn't it annoying ABC News' photog spies had to shoot this photo from so far away? We want to see what clothes this recovering shooting victim is wearing! Tell us, ABC News, is Giffords' outfit a hit, or is it a fashion faux pas?! What do you think an elected official recovering from the hole shot into her brain should wear when she's watching her husband's shuttle launch, fashion experts? And more importantly, where are the upskirt photos?! We want to see what her vagina looks like!
Gross.
We're just going to tell ourselves this is what is really going on here, because otherwise humanity may be irredeemably ugly: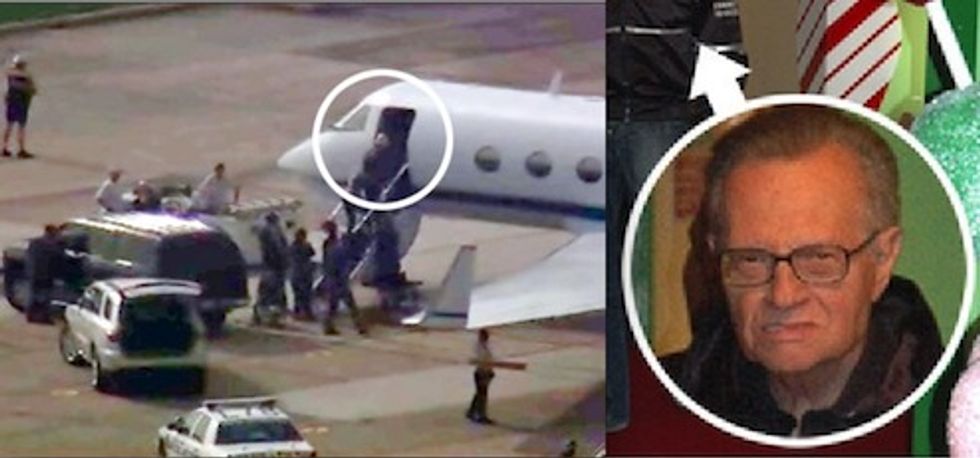 Yeah, that's it. That's all that's in the circle. [HERE IS YOUR LINK. PROUD OF YOURSELVES?]