British Tabloids Uncover Michelle Obama's Fancy Underwear
News
January 30, 2012 01:09 PM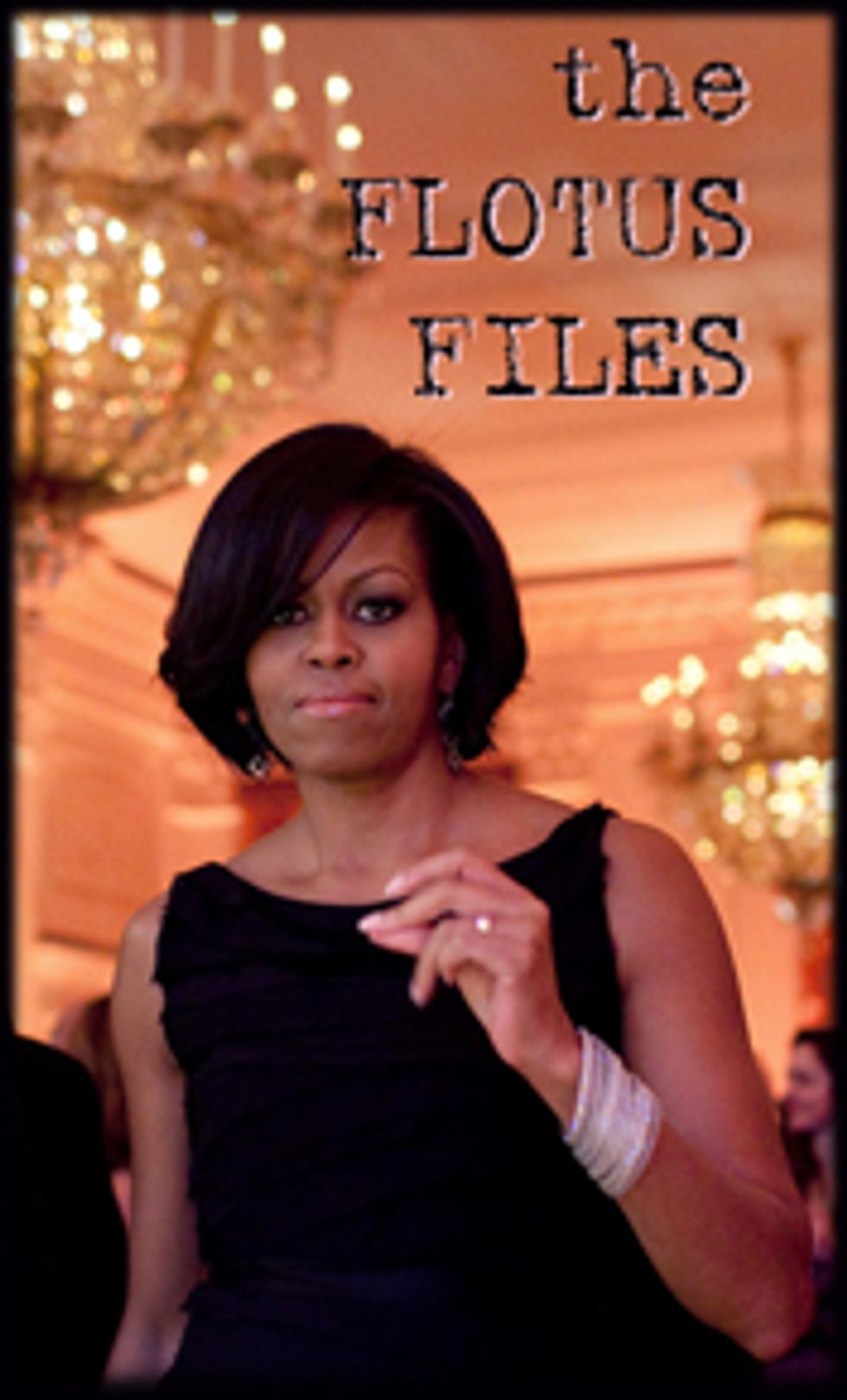 The Europeans justcannot get enough of our First Lady Michelle Obama. She is all they have right now, with their money spinning down the toilet and Heidi Klum experiencing a divorce tragedy, etc. Last week, the French shared their opinions about Michelle Obama and her brave decision to not dress like MC Hammer. Now, of course, the British have decided that they do not like competing with France for the title of "Country With Best Insane Published Writing About FLOTUS." But their take on Michelle Obama is a little more "saucy," as they would say, because it involves (tee hee!) underpants!
---
Several funny "news" outlets published claims that our fancypants Michelle Obama spent what we guess is about $50,000 on actual fancy pants.
Michelle Obama is reportedly sexing up the White House after blowing £32,000 on saucy underwear.

America's First Lady splashed the cash in ONE DAY during a shopping spree in New York's Agent Provocateur store.

She bought posh pants and a £900 corset while out with the Queen of Qatar, Sheikha Mozah.
We can just imagine all the fun they must have had in the dressing room, giggling about cosmopolitans and Sharia law! The White House is rejecting the story, but it would make for an excellent plot line in an eventual FLOTUS comic series, in which she would most likely be dressed in lingerie (and a cape) and fighting off Rush Limbaugh with her magic garden shears. [The Mirror]