Buh-Bye Liddy Dole, Hello Western States
News
November 04, 2008 09:07 PM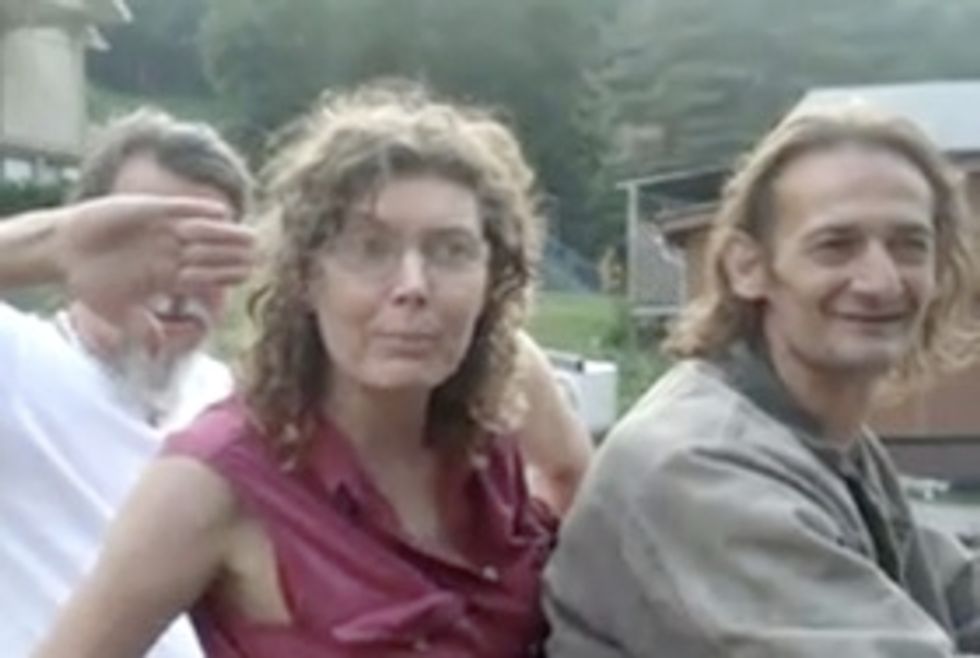 Your Barack Obama is leading by either 103 or 174 electoral votes, depending on whether you're looking at our AP map or the CNN. Your kindly grandpa McCain has 49 electoral votes right now, says CNN, and McCain is at 34. There are new Democratic senators all over the place -- New Hampshire, New Mexico, North Carolina -- and this is turning into one weird night.
---
9:01 PM -- How about that Juli Weiner with her election-night liveblogging. How 'bout her? HENGHH?! HENGHH?
9:04 PM -- John Sununu defeated ... that is just weird.
9:06 PM -- Ha ha, Bill Bennett believes that Obama's win will mean, obviously, that there will be no more excuses for poor black kids in America. Buck up, lazoids! Jesus, well that is one way to see such a historical victory.
9:09 PM -- Obama 175, McCain 76. This from MSNBC.
9:10 PM -- And Florida, jesus, is this still really going that way? Hated Florida?
9:11 PM -- Arkansas, 50%-48% for McCain ... is this the "bad case of blue-itis" Mike Murphy is talking about?
9:14 PM -- DirecTV has an "Election Mix" on Channel 102.
9:15 PM -- A million years ago, your editor was watching that "news mix" on DirecTV, on Super Tuesday, and you people made fun of your editor's teevee for being old. Now that you're all poor, it's not such a bad idea to be thrifty with the teevee, MMMHMMM?
9:18 PM -- David Axelrod is on the ABC News. We sort of forgot about the networks! They get to do this, too!
9:24 PM -- OHIO GOES TO BARACK OBAMA. (ABC News)
9:24 PM -- GOP cannot win if it doesn't get Ohio.
9:26 PM -- But hey, MSNBC calls Louisiana for McCain, so that's something!
9:27 PM -- Chuck Todd is chuckling at the impossible path for McCain.
9:27 PM -- And the DirecTV live blog (what?) says Hank Williams "Bocephus" Randall Junior is playing terrible music in Phoenix, at John McCain's famous Victory Party.
9:29 PM -- Obama up a bit in N.C., down a tiny 12,000 votes in Virginia with 70% reporting, and Barack's up 171,000 votes in Florida with 55% reporting.
9:30 PM -- And with that, your editor turns the deal over to your other editor, for more liveblogging hot sextoy action!