Bush Thanks Philippine President For Producing Humans That Feed Him
June 24, 2008 06:00 PM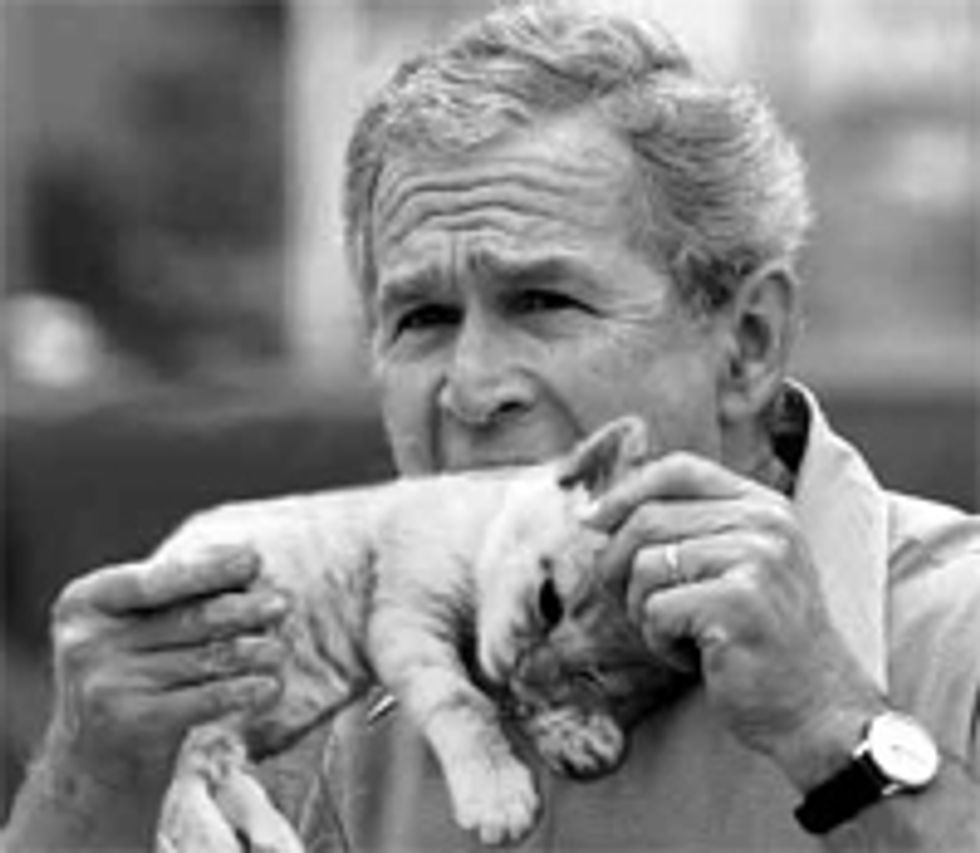 President George W. Bush today played White House host to Philippine President Gloria Macapagal Arroyo, the most powerful woman in American history. He used the occasion to congratulate Filipinos everywhere for their remarkable contributions to the world. He did this, of course, bysingling out his Filipino cook. 'Cause that dame churns out one helluva steak 'n' baked.
---
But Tuesday, welcoming Philippine President Gloria Macapagal Arroyo to the White House, President Bush couldn't resist getting in a joke about his chef.

First, said Bush, "I want to tell you how proud I am to be the president of a nation that -- in which there's a lot of Philippine Americans. They love America and they love their heritage."

Second, he continued, "I am reminded of the great talent of the -- of our Philippine Americans when I eat dinner at the White House.... And the chef is a great person and a really good cook, by the way, Madam President."
[Awkward silence, followed by tit squeeze and hyena laugh.]
Also, George Bush knows everything about everything:
He commended Arroyo for what he called a "carrots and sticks approach" in dealing with rebel groups.

"The sticks of course say 'we're not going to allow for people to terrorize our citizens.' The carrot approach is that there's peace available," Bush said.
Then that damn Mexican or whatever cook of his brought him carrots, and sticks.
Bush jokes about the White House chef [LA Times]