Buy Nothing Today! Unless You Really Want To Buy This!
Nice Time
November 27, 2020 09:00 AM
Hey you guys wanna watch some long, inane, let's call them "meditative" videos, of my son pressing a shirt and burping, and me wrapping packages? YOU DO?????
You are funny. Click through, they are in a "thread"!
https://t.co/XlSSNMiSNa VERY EXCITING VIDEO! https://t.co/anTJfKg5Ln

— Rebecca Schoenkopf, Wonkette Editrix, King Of You (@Rebecca Schoenkopf, Wonkette Editrix, King Of You) 1606341216.0
Rebecca, you are saying, why your factory is such a mess? Shut up, I explained!
And that brings us to your Black Friday/Buy Nothing Day post by me, showcasing items from our Wonkette Bazaar, that go to pay my son a frickin' hefty hourly rate — he's a nice boy, but even un-nice boys and nice and un-nice un-boys should earn a frickin' hefty hourly rate — and also subsidizes our Wonkette thingie, with the writers and the health care and the making of a living wage. Also the US Post Office! They get about $10,000 a year from me, on average, and I'm FUCKIN' PSYCHED to give it to them! I LOVE YOU POST OFFICE!
Except for Louis DeJoy, who will be gone soon and can eat my ass.
---
Face masks!
We've got them in child's size, medium (most women's faces), and large (most men's faces). But while I promised adjustable earloops and a filter, the larges we reordered have regular earloops and no slit for a filter. Fucking larges! They still look good though, and cover your face! We print these in our basement with Ruth Bader Ginsburg: I dissent, All Votes Matter (Right?), and Kamala: I'm speaking! And if it's not a large, we send you a filter and earloop adjusters.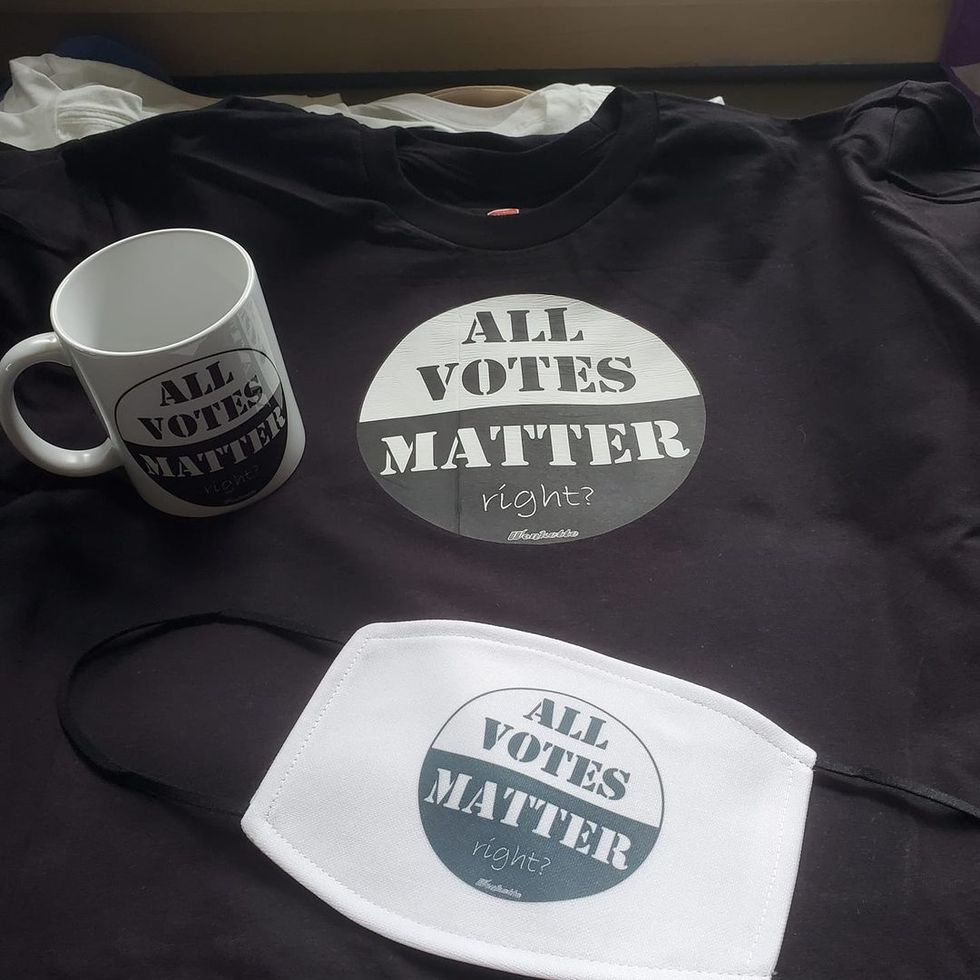 Tees and tanks!
Men's tees are black or white Hanes Cotton Nano crewnecks, and women's are white or black Hanes Cotton Nano V-necks. (Occasionally, like if you are ordering a big mamajamma 4X, or if we are still running through old stock, they might be in a different brand.)
For tanks, we only have women's sizes. Black are a Bella/Canvas "relaxed jersey" cotton tank and run roomy. White are polyester, because that's how we sublimate our images into the shirt, instead of doing a heat-transfer (heat transfers are like an iron-on, and it is 1977 again, see you at the roller rink!).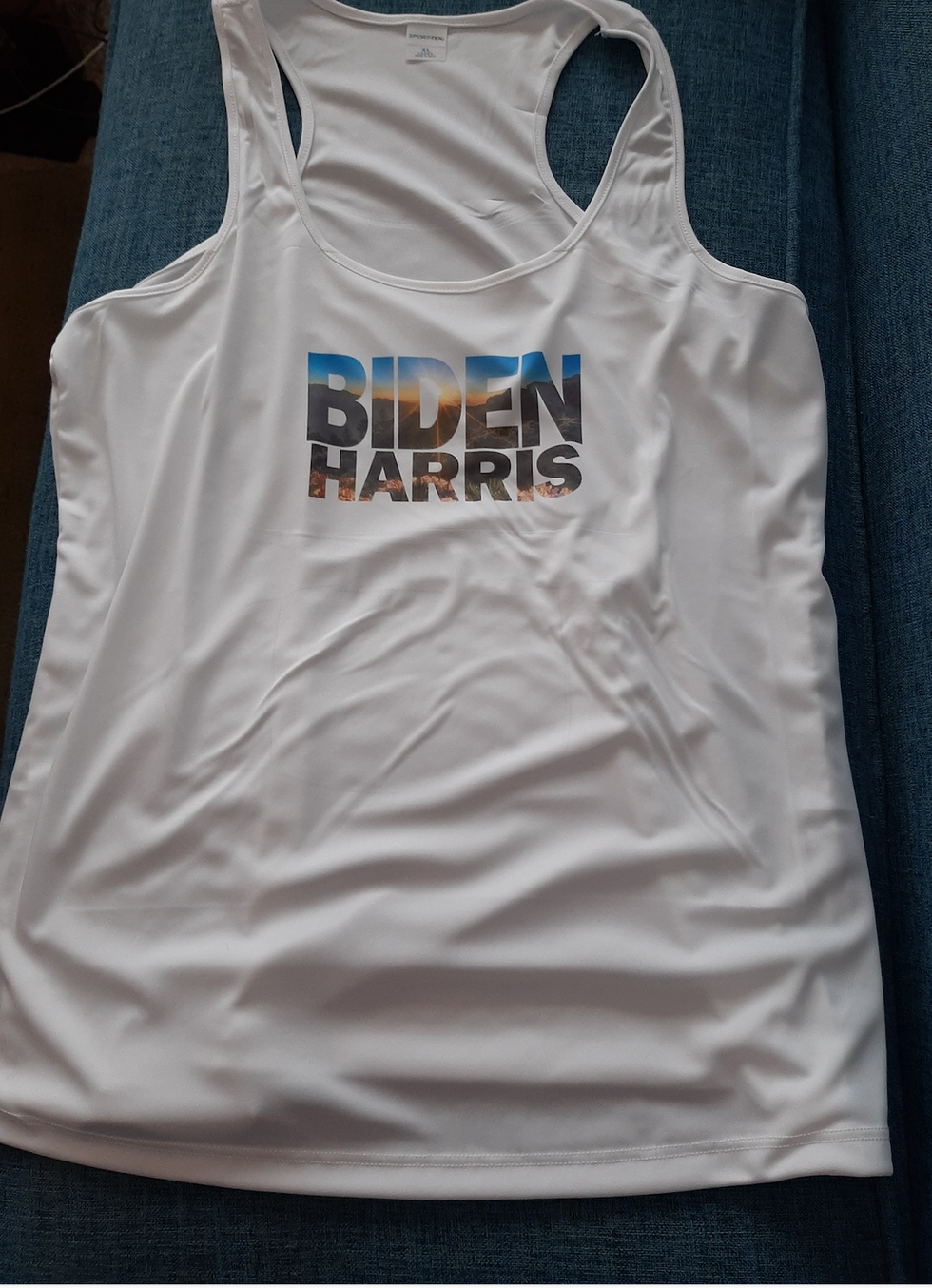 We have, oh, like everything.

Elizabeth Warren For Progress.
Kamala Superhero. (Or tanks.)
Ruth Bader Ginsburg: I Dissent!
Biden Harris New Dawn (tanks).
Wonkette baby kitten (no whip).
Wonkette Enemy of the People. (Or tanks.)
And our remaindered Hillary of Arc 2016: I was born to do this turquoise unisex tees!
Plus there's all the ones you guys never bought much of, your Mayor Pete or your Human Scum or your Kirsten Gillibrand or your Beto mocked up like Kennedy. We can print those! Collectible-styley!
Longsleeve shirts!
These too are polyester so we can sublimate the image into the shirt itself. (Women's are polyester and "viscose" if I recall correctly, which is basically bamboo fibers. The images are a bit more faded, consider them vintage-style. But VERY soft!)
We have them in RBG, Kamala superhero, Kamala: I'm Speaking, Smokin' Joe, Nancy Pelosi Ride or Die, Biden Harris New Dawn, and baby kitten. (We can also do them in just about any of our images that would look good on white. Email me at rebecca at wonkette dot com and I'll say, yes, we can do that!)
Panties and aprons and baby clothes!
Panties! And aprons! And baby clothes!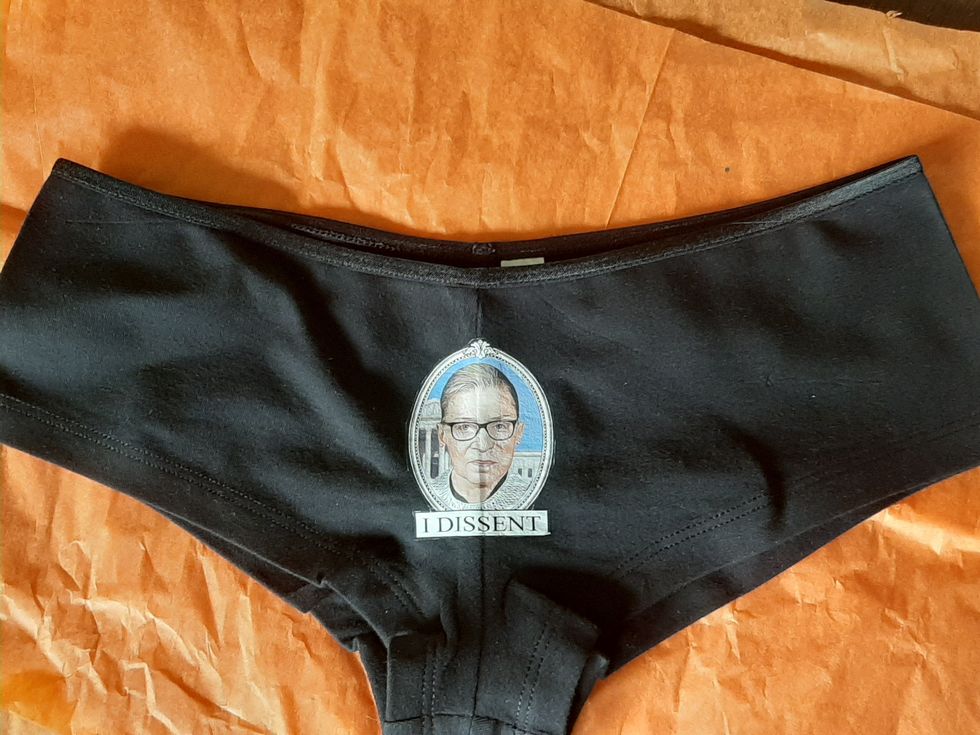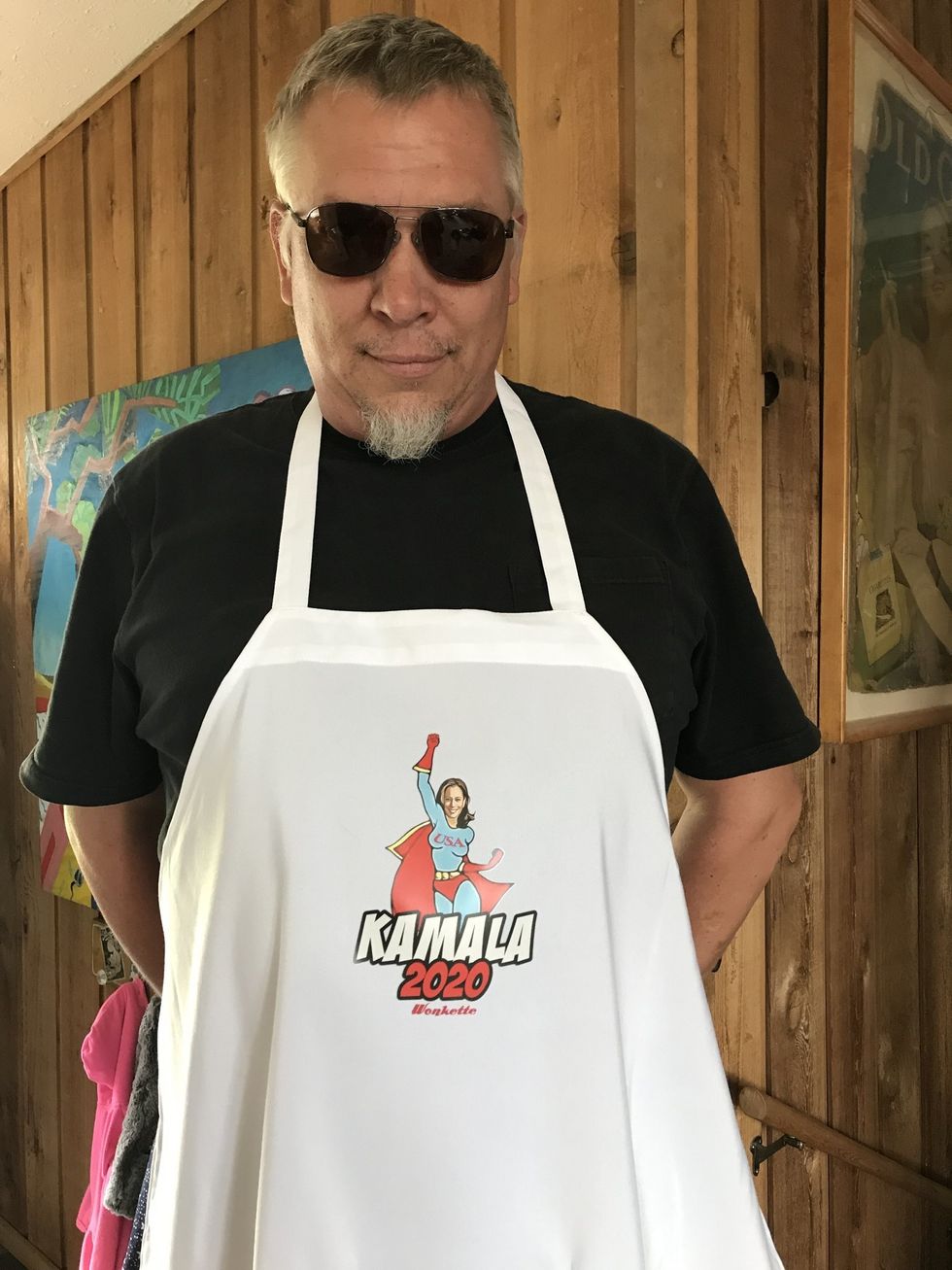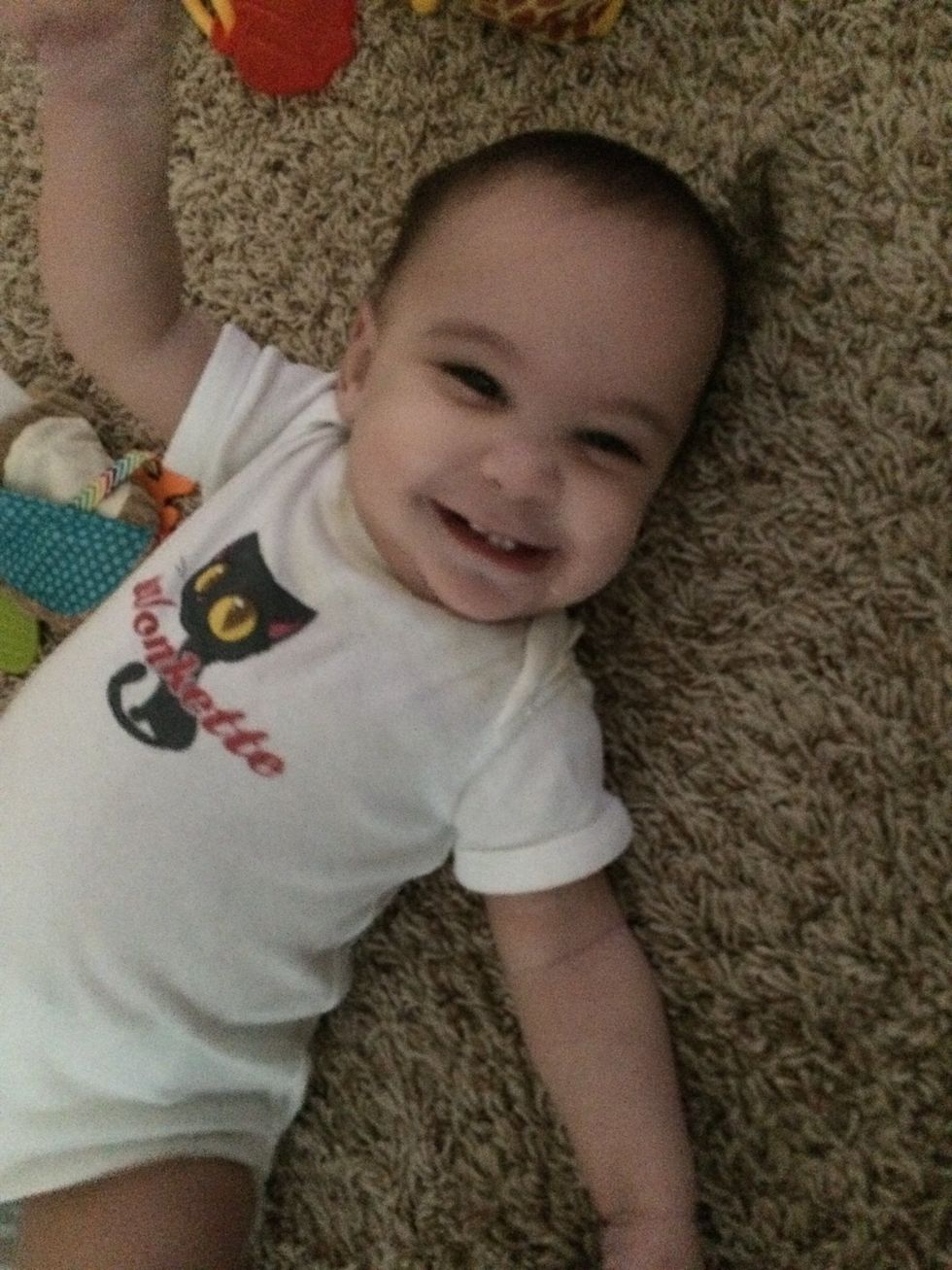 Mugs and shot glasses!
We have all the mugs. We have many of the shot glasses.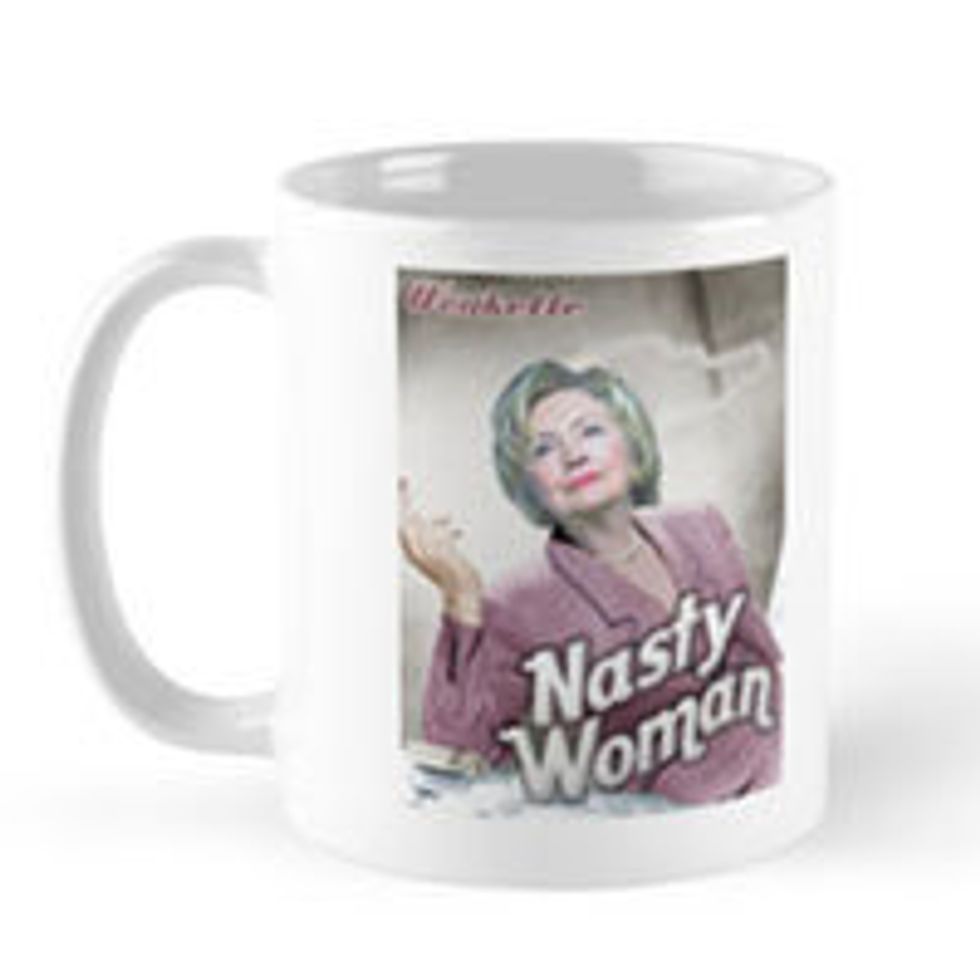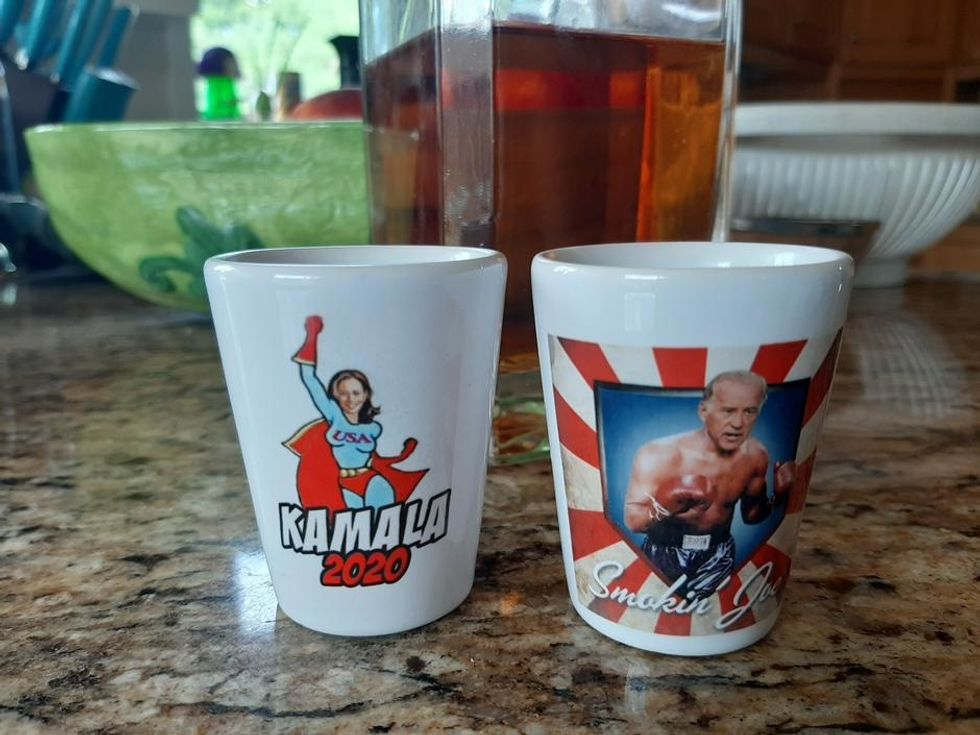 Games and stickers and tote bags!

We still have the Wonkette US America Game of Elections: The Game, so you can relive the horror of the 2016 election around your dining room table! We still have all the tote bags! And we have every kind of sticker you can possibly imagine!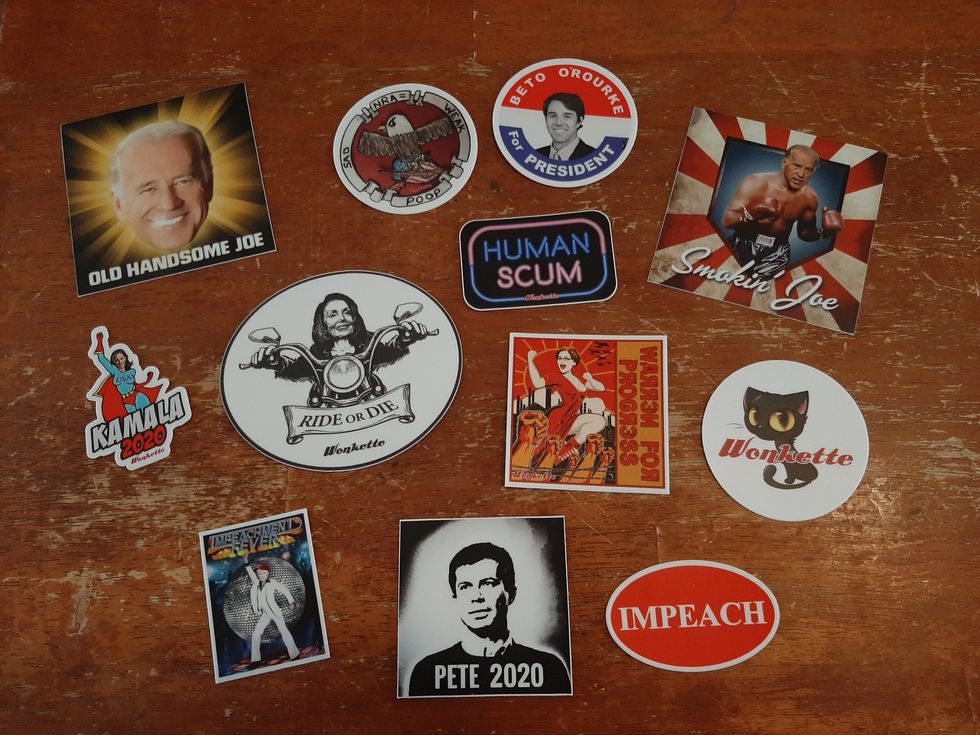 Sticker collectionhttps://wonkettebazaar.com/collections/stuff-1/pro...
Hats!
Hats are dated, so they are half off. I may run out of Literally Anyone Elses, in which case I will refund you.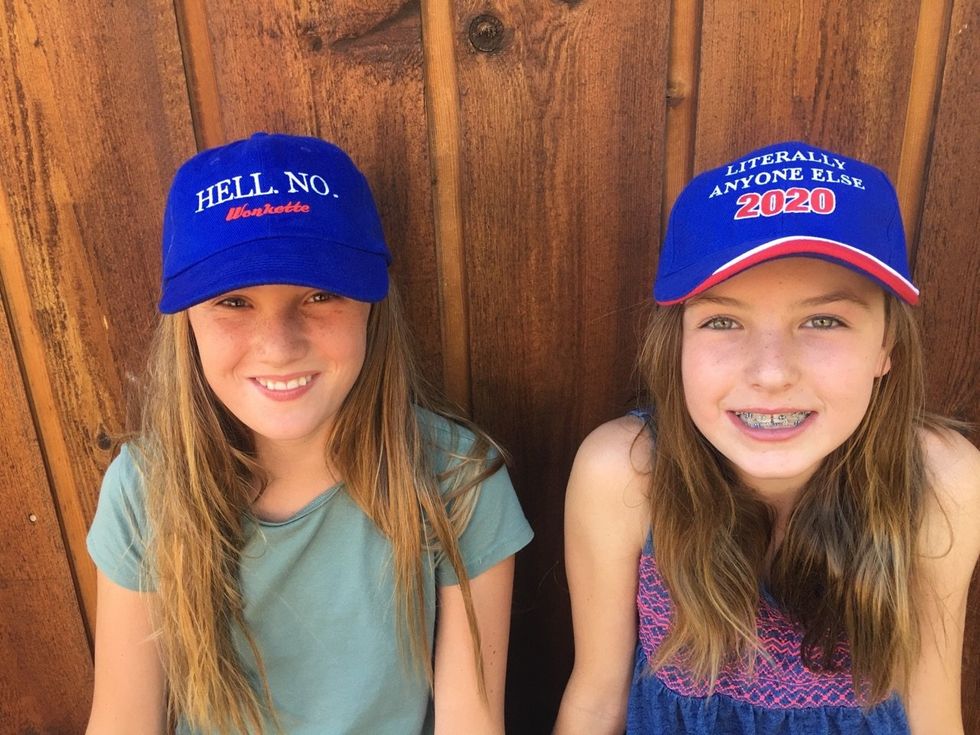 And there you have it, most but not all of the things in the Wonkette Bazaar! Do your holiday shopping for all the liberals you love.
Just one more thing.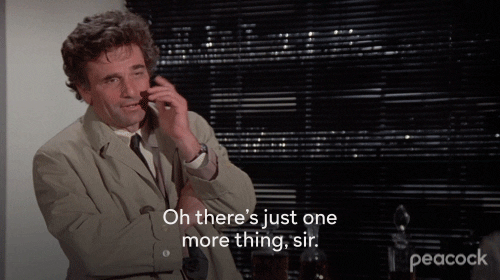 Giphy
If you missed Monday's listing of Wonker Etsy shops and the like, let's throw them at you again! If you emailed me *after* Monday's list went up, we will do it again soon!
Beautiful scarves masks fabric arts and whatnots! (BrightPractical)

Hanging earring organizers! (Holly at Etsy)
Wonker's boyfriend makes handmade rings, watches and cetera! (TheExcb)
Martini, of course, does jewels within jewels. (FabMartha)
Sigh of contentment, SpacePigPress has your stationerery needs. (SpacePig)
Fairies, felt ornaments, vintage items! (TheeFaerieRing)
Xan's Garden Fund Me. (Xan)
Wreaths, flowers, terrariums, gifts. (Township Four)
Anchorhold's blankets and hilarious squid thingies (okay, jellyfish). (Anchorhold)
This Wonker's offgrid bicycles and maple syrup shop. As one does. (Analog Cycles)
Sorry, already bought up all her Stabby Kitty potholders, but she has others. (Irreverant Housewife)
Drew does fancy ass pens and woodworking. He also takes commissions like if you wanted to buy someone a really nice stash box you could say, "hey, how about like a really nice stash box?" (Full Moon Studios)
All your Christmas Jewish Socialist needs! (Dikleyt)
Wonkette loves you. Happy shopping!
Rebecca Schoenkopf
Rebecca Schoenkopf is the owner, publisher, and editrix of Wonkette. She is a nice lady, SHUT UP YUH HUH. She is very tired with this fucking nonsense all of the time, and it would be terrific if you sent money to keep this bitch afloat. She is on maternity leave until 2033.