Can of Pringles Causes Bomb Scare At Bilderberg Meeting In Switzerland
News
June 10, 2011 03:56 PM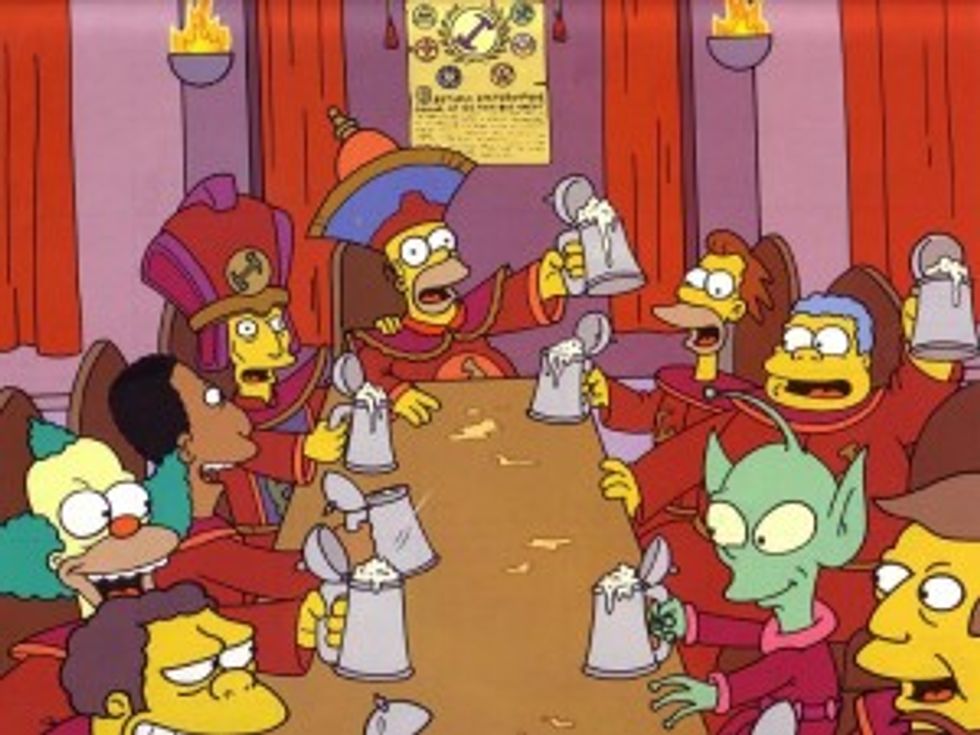 The annual super secret scary capitalistmeeting of the Bilderbergs is underway in St. Moritz, Switzerland, with all the usual vintage cronies like Kissinger and Rockefeller and the Goldman Sachs chairman and their European villain equivalents. OR IS IT? Two mysterious heroes for democracy attempted to either have a snack or, if you look at it another way, were trying to bomb the meeting with a can of Pringles, which police seized along with the two men.
---
Charlie Skelton of the Guardianreports:
Just when you thought the annual four-day Bilderberg conference couldn't get any more exciting, a policeman goes and finds a bomb. Or at least, he went and found a "tubular device" that at certain angles, if you squinted a bit, looked sort of like a bomb. By that well known bomb manufacturer -- Pringles.

All of a sudden the shout went up, out came the handcuffs, and two men (that nobody recognized) were bustled into custody. We're still trying to find out who they were or what they're charged with.
This is a good news day for a reporter stuck "covering" Bilderberg. This is the only thing that reporters have to talk about at Bilderberg, since they are otherwise banned from getting close to the hotel where the meeting happens and have to just stand outside reporting on the weather. It's raining! Probably. It always rains when villains come together to plot.
Are they all villains? Charlie Rose is attending this year. What? We were kind of hoping he was still one of the good guys. The heads of Google, Amazon and one of the co-founders of Facebook are attending this year also, probably because one of the themes is "Social Networks: Connectivity and Security."  We look forward to some "security changes" over at Facebook when the meeting is done. [The Guardian/ Bilderberg Official Site]