Cancer Is A Bunch Of Bitches: You Fuckin' Love Science
Science
April 23, 2018 02:17 PM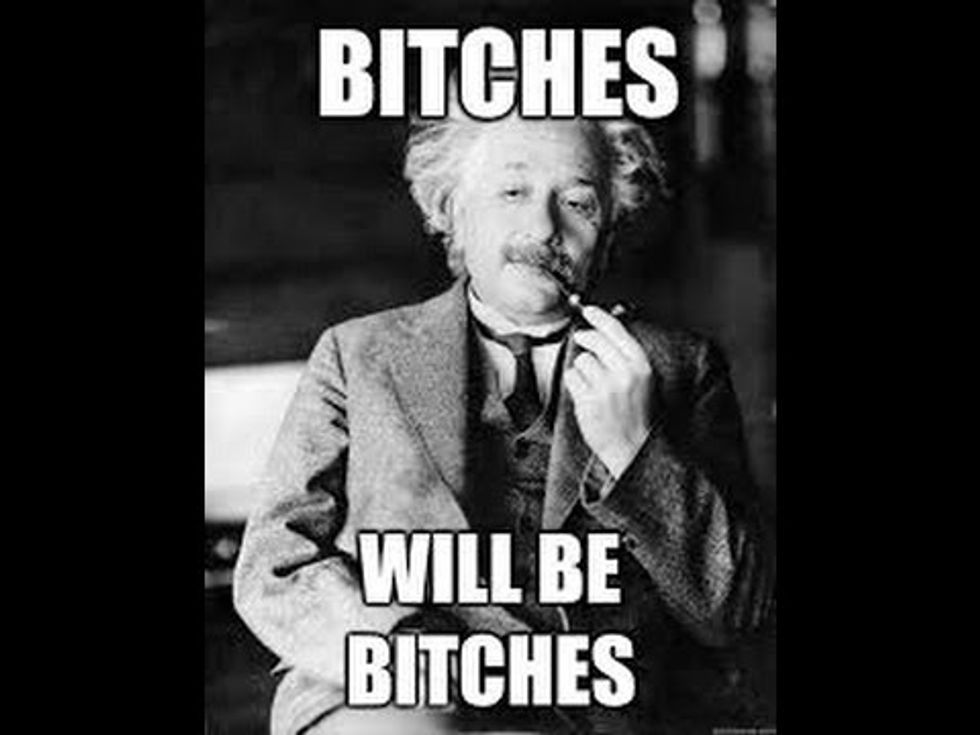 Cancer is a bitch
---
Now that we've met, first more about me. A large chunk of my career has been in cancer research and drug development. Let's get two things straight, right here and right now. One, there is no cure for cancer that the big bad Pharma wolf is hiding from us to keep making money off treatments. Two, there will never be a cure for "cancer." Don't believe me on either? Well, let's chat about that, shall we?
Let's take those two in reverse order. Why will there never be a cure for cancer? Well, it's semantics really. "Cancer" is hundreds, maybe thousands, of diseases. It's like saying we want to cure disease. I mean, yeah, sure we do, but there is no one approach to curing disease. And honestly, we cure cancer all the time! Surgeons do it when they remove a stage one breast cancer tumor and then in five years the cancer never returns. That's the magic time frame, by the way, to consider an incidence of cancer cured. Five years. Must be nerve wracking, once diagnosed, even with the cancer "cured," always wondering if it will come back even after five years. That's the key, really, stage one. Even stage two. Catching it early is the best chance to beat it. Catch it early and it hasn't spread (metastasized) and then surgery, chemotherapy or the newer targeted and immune agents have a better shot to nuke the fucker.
This past week was the American Academy of Cancer Research (AACR) meeting and some cool data (well, cool to science peeps like your humble narrator) came out, like always. I'll give you my favorite new data in just a bit but first more about AACR. The big two cancer conferences every year are AACR, which focuses on early research (new discoveries, animal work and the first human data) and the American Society of Clinical Oncology, or ASCO, where data on drugs that may be close to being available are shown. (Pet peeve aside: data = plural and datum = singular. Use it correctly, bitches!) There are other conferences that cater to specific tumor types and ESMO, the European version of ASCO, is also pretty big, but AACR and ASCO are to oncology researchers, clinicians, journalists and also investment bankers what ComicCon is to movie and comics geeks. Not a lot of cosplay at ASCO, but one year I went, and you could crawl through a giant model of a colon, complete with polyps and cancerous growths.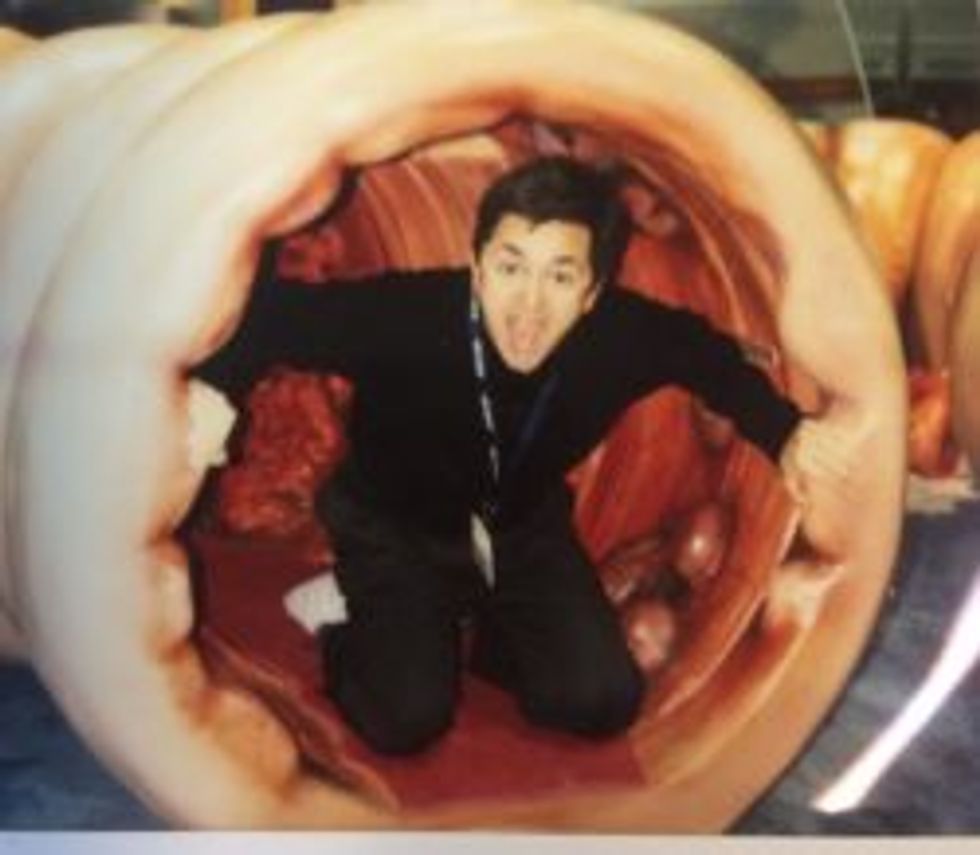 So, lots of great new data last week, but the exciting one to me is data from a prototype blood test from GRAIL that shows huge promise. Essentially, it's the first step towards drawing some blood, analyzing it and seeing if someone not only has cancer, but what kind. How does it work? I'm glad you asked! Basically, cancer cells have DNA just like most other cells and while they grow and multiply, they will shed some cells into the bloodstream and those floating cells have DNA that can be detected. This test will not yet detect extremely low levels and not all types of cancer shed enough to be detected but it's a great first step.
"The early results from our prototype assays suggest that it is feasible to design a comprehensive blood-based test that allows us to detect cancer in asymptomatic individuals," said Alexander Aravanis, MD, PhD, vice president of research and development at GRAIL. "Our initial data suggest that it will be possible to develop a screening test for multiple cancers with very high specificity, potentially greater than 99 percent."
Dude. Seriously? This is big stuff and will eventually save a lot of lives. Finding the cancer early and finding out what kind it is not only lets you attack it before it spreads, it also lets you attack it with the drug most likely to work. Like I wrote earlier, cancer is not one disease but many. Lung cancer is not one disease, but also several different ones. It matters what the first kind of cell to turn into cancer is, and also what kind of DNA mutation led to the cancer forming. Knowing that is what allows you to tailor the therapy for the specific cancer. It's like when you have an infection. There are viruses, bacteria and other critters that can cause it. Antibiotics only work on bacteria and even then only certain antibiotics work on certain bacteria. Cancer is an all-encompassing term for many diseases. The one unifying factor is that cancer's only goal is to grow and multiply and eventually kill its host.
My friend Dr. Gary Acton wrote:
"If cancer were a musical genre, it could only be rock and roll. It's beyond the law and no one can stop it. If it were a single song, it would be "Sympathy For The Devil". The 1968s Stones classic says it all. It's about Lucifer and the puzzling nature of his game. The song captures cancer in a couplet."
Want to read his fascinating and entertaining book about cancer, drug development and the rise and fall of a small biotech? Here you go: Sympathy for the Devil. Another great book on the subject is The Emperor of All Maladies. (Buy through that link, and your Wonkette gets a small cut.)
Well, you've come this far with me on my sophomore effort here at Wonkette and I still haven't told you why the pharma industry doesn't have the cure for cancer, and if it did why it wouldn't hide it from us all. I'll come back to that on a future column, promise. For now, just know that cancer rates are going down overall, more and more advances are being made in therapies and ways to detect it, so maybe, just maybe, always look on the bright side of life.
Wonkette is ad-free and supported solely by readers like YOU. Support us please?
Carlos Sagan
I am a biochemist MexiCAN. I also write screenplays, ever hoping to get one made.
email me at: carlossagan2018@gmail.com
follow me at: @RealCarlosSagan