Carly Fiorina Earns Coveted (?) Endorsement From Condi Rice
News
March 24, 2010 10:41 AM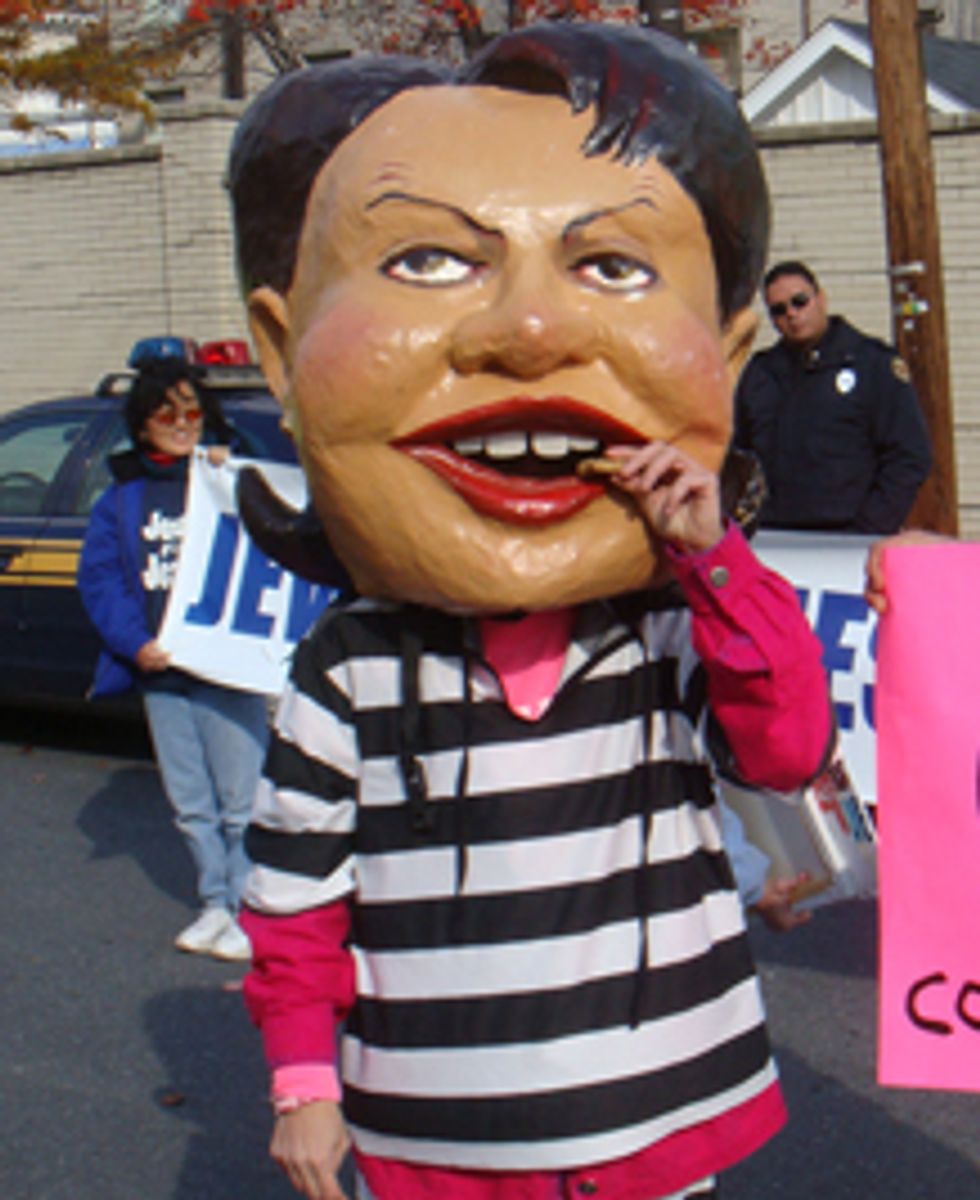 Once upon a time there was a magical fairy princess whotoured the world in S&M dungeon garb conducting fake affairs with Canadian dignitaries, and at night she would go home and polish off whole bottles of lukewarm ten-dollar Chardonnay while eating microwave popcorn and weeping silently to reruns of What Not to Wear. Her name was Condoleezza Rice, and for a short time this beloved conservative icon was thought to be shoo-in for VP or maybe even President, until people decided that any unmarried exercise freak in her forties was probably a lesbian.
---
ANYWAY Condi Rice has done a thing!
Former U.S. Secretary of State Condoleezza Rice has endorsed former Hewlett-Packard chief Carly Fiorina in the Republican Senate primary, Fiorina's campaign will announce today. ...Rice held a fundraiser for Fiorina last week in the Bay Area and plans to raise more money for her next month.
And that's what she's up to these days, when she's not shopping for Bedazzled tea cozies on Etsy.
Former Secretary of State Rice endorses Fiorina in GOP Senate race [Los Angeles Times]