Charlie Crist With New Party After Two Years Single
News
December 11, 2012 04:10 PM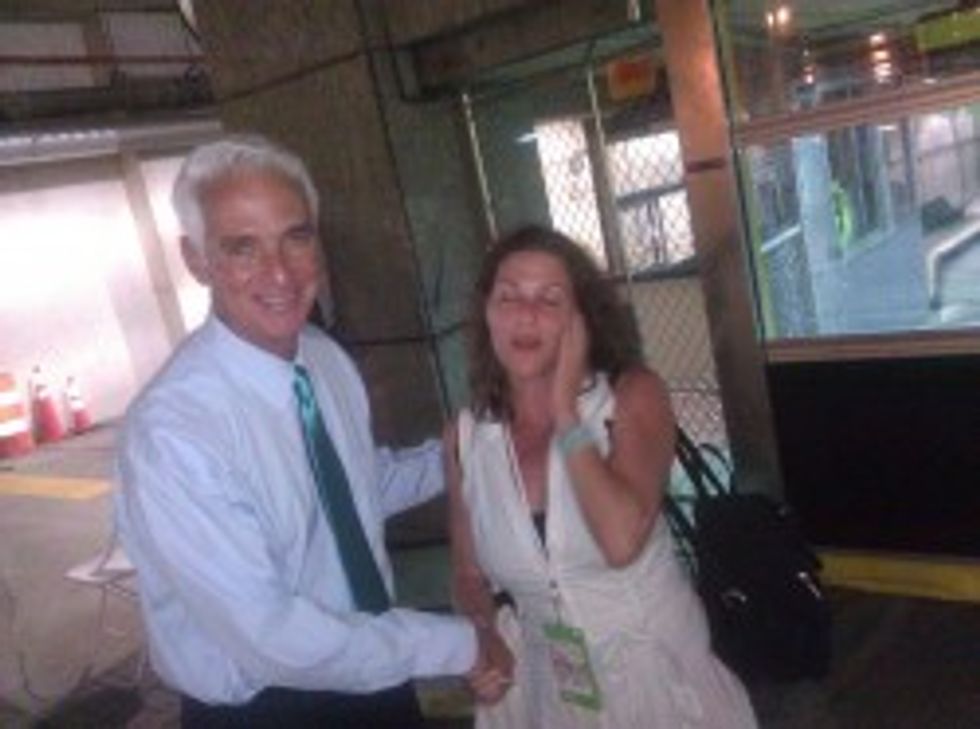 Charlie Crist used the Twitter to announce he'sswitching his political affiliation to Democrat late last week, but you were probably just fine even if you forgot to take your heart meds because the news was about as surprising as, well, Charlie Crist announcing he's a Democrat.
---
Crist, a former wax figurine of Steve Martin at Madame Tussauds London, entered politics after a stray bolt of lightning animated him, charring his edges and rendering him incapable of portraying Steve Martin in wax. His time as Governor of Florida was littered with distinct clues predicting his recent defection, like his radical leftist position on the amount of poison people should pump in the air and that time he visited the Florida NAACP.
Recently, Crist has been a teensy bit more obvious about his "strictly platonic" lovefest with the Democratic party, not only speaking at the Democratic National Convention in Charlotte but openly cavorting with heathens in attendance who definitely don't look like they're trying really hard to hold their face together (pictured above). And just look at how much he loves the Obama pizza guy that gives those wicked hugs! Still, the Florida GOP isn't happy about Crist's triumph over his fear of "official labels"; after Crist's announcement, the state party shot back with this character attack:
"Charlie Crist has the ability to meld into any character — from 'Chain Gang Charlie' to sympathetic 'Man of the People' — there is seemingly no role that he can't play..."
And this!
"The truth is that this self-professed, Ronald-Reagan Republican only abandoned his pro-life, pro-gun, conservative principles in 2010 after he realized that Republicans didn't want to send him to Washington D.C. as a senator, especially after he proved he couldn't do the job as governor."
So, take that, Charlie. Yeah, sure, you guys broke up in 2010 and it hurt at the time, but Florida Republicans want you to know they are SO OVER you. They don't care who you're with now. (By the way, is he still with that lady he got engaged to so he could be John McCain's VP? There is simply no way we can ever know.)