Chris Matthews Mulling Senate Run, Or Raise, Or Something
News
December 04, 2008 02:06 PM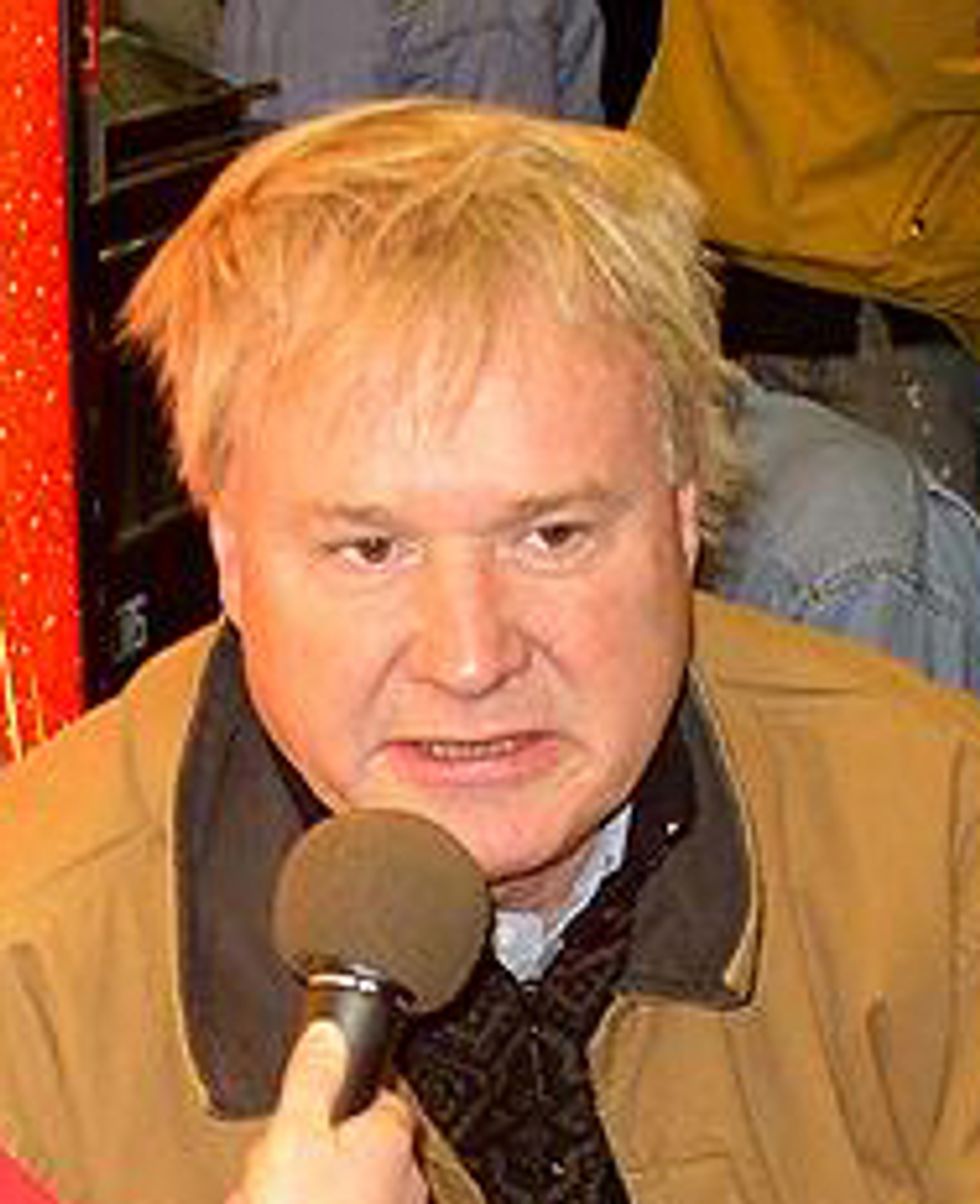 MSNBC blabbermouth Chris Matthews has been running around Washington and Philadelphia like a horny debutante, meeting with fancy Democrats and buying Pennsylvania real estate so that (maybe, possibly, allegedly) he could run for the Senate in 2010. His opponent would be Arlen Specter, a venerable Republican who has been a senator for nearly 30 years, a man who had CANCER, for God's sake, and still showed up to WORK, without any hair. Will Chris Matthews be that awesome to the people of Pennsylvania?
---
The answer is no, because no human mortal could. That leads us to explanation number two for Tweety's strange behavior: he actually has no intention of leaving his cush job at MSNBC and is just flirting with this Senate thing to make his bosses feel bad about giving Keith Olbermann a big fat raise. After all, what better way to get your own raise than to threaten to leave your job for one that pays way, way less?
Currently, Matthews is pulling in around $5 million a year, though it's widely believed that he'll be offered less this time around. ... It's highly unlikely that Matthews' deal will match the one offered to another MSNBC host, Keith Olbermann. Earlier this month, the network scrapped Olbermann's contract and reportedly upped his yearly take from $4 to $7.5 million, through 2012.
Hell, is the DNC still looking for a chairman? Why not give that to Chris Matthews? It is the perfect position for a loud man with many opinions.
Matthews inches closer to Senate run [Politico]