Christine O'Donnell To Head-Crush Radio Station
News
October 27, 2010 04:29 PM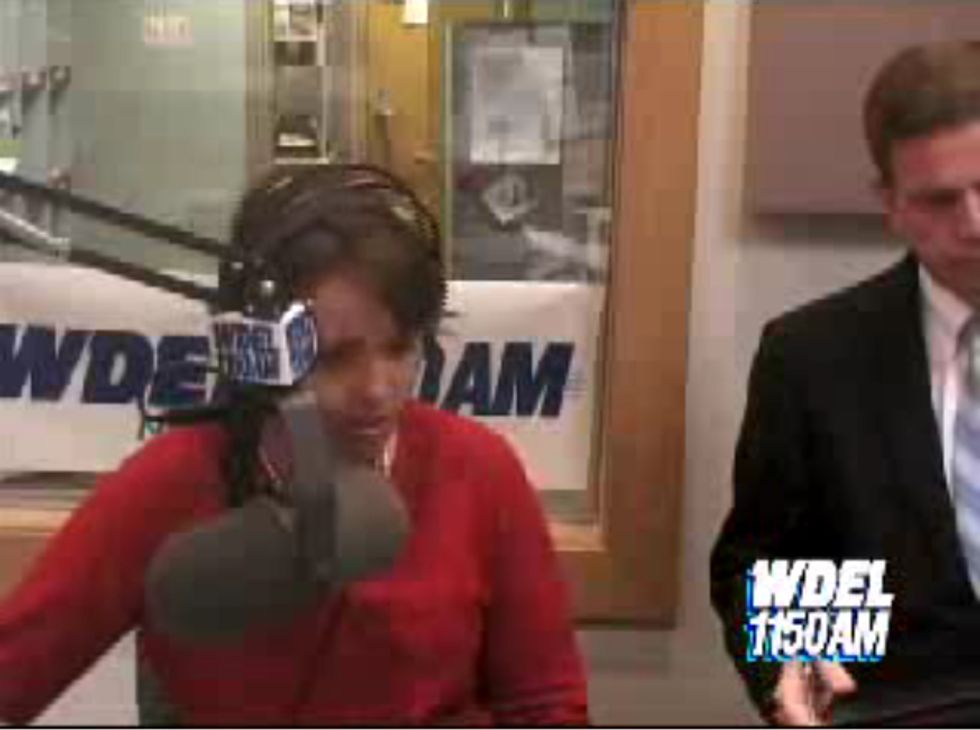 Christine O'Donnell went on a local conservative radio show yesterday to talk about her campaign. After finishing this interview, that campaign told the radio stationit would "crush" it if it didn't turn over the videotape of what transpired, though it's kind of hard to destroy an interview that was broadcast live on the air and online, so now the campaign is apologizing and now says it doesn't need to kill anyone to get these tapes, thank you. So why did O'Donnell want the video of this interview? It seemed to be a control thing, based on their anger that that THEY WERE NOT told about the video cameras around the studio. But actually, looking at the video, perhaps they didn't want people to see Christine snapping her fingers to one of her staffers to come over and threaten the radio host for being mean to her. CHRISTINE ONLY DOES INTERVIEWS WILL PEOPLE WHO ARE WILLING TO GIGGLE WITH HER, BRO.
---
The video doesn't seem to appear here, even though it should. (Hmm, almost like someone used witchcraft on this Web page.) But you can download it there directly from the code if you want to (you don't).
So what was so bad about this interview? For one, Christine O'Donnell uses a Trig slur at the 10-minute mark, calling people "low-income disables."
But the real funny part begins at the 11:30 mark, when things begin to get heated because this conservative talk show host is actually asking her hard questions. O'Donnell angrily snaps her fingers to get her goon by her side. This man seems to stare menacingly at the host for the rest of the interview, at times having a word with the host off-mic and at times seeming to write down threats for the host on a pad of Post-It notes.
Is this the same guy who later threatened the radio station? We don't know, but these radio people who HAD THE GALL to ask Christine actual questions shouldn't be surprised if they wake up at the bottom of an ocean of Post-Its with angry swears scribbled on them. [WDEL via Weigel]