Class Warriors Blamed For Palin Failure
News
January 09, 2009 12:04 PM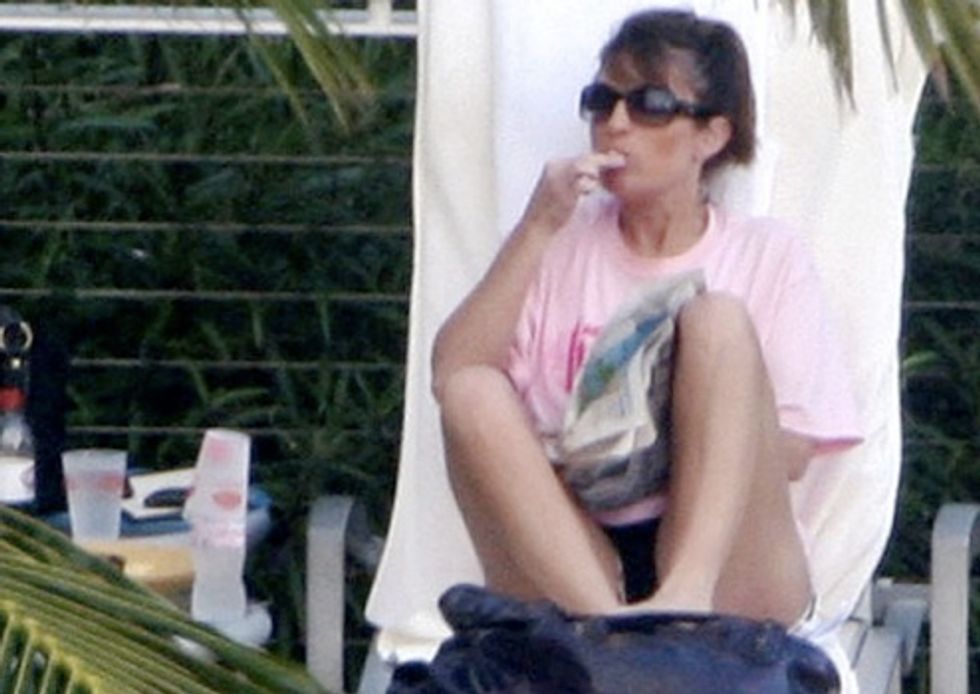 Did you watch Sarah Palin'shott new video with the porn king who once told Nate Silver to go fuck himself? Good for you! Some of your fellow Americans were not that brave, which is why it's good that somebody took the time to type down a few of the best quotes, like where she compares herself to Caroline Kennedy and suspects that there "was a class issue here also."
---
Also:
"I've been interested to see how Caroline Kennedy will be handled... and if she will be handled with kid gloves or if she will be under such a microscope also,'' Palin says. "Perhaps we will be able to prove that there was a class issue here also, that was such a factor in my candidacy versus, say, the scrutiny of her candidacy.''
Jesus Christ, Sarah Palin really doesn't read the newspapers, or else she would see that Caroline Kennedy has definitely not been "handled with kid gloves." And, as a point of fact, people disliked Sarah Palin not because she was hillbilly meth-capital trash -- hell, so was Bill Clinton! -- but because she was an idiot. Also.
Sarah Palin: 'There's a class issue here' [The Swamp]