CNN Fires Eliot Spitzer For Boring Everyone To Death
News
July 07, 2011 11:06 AM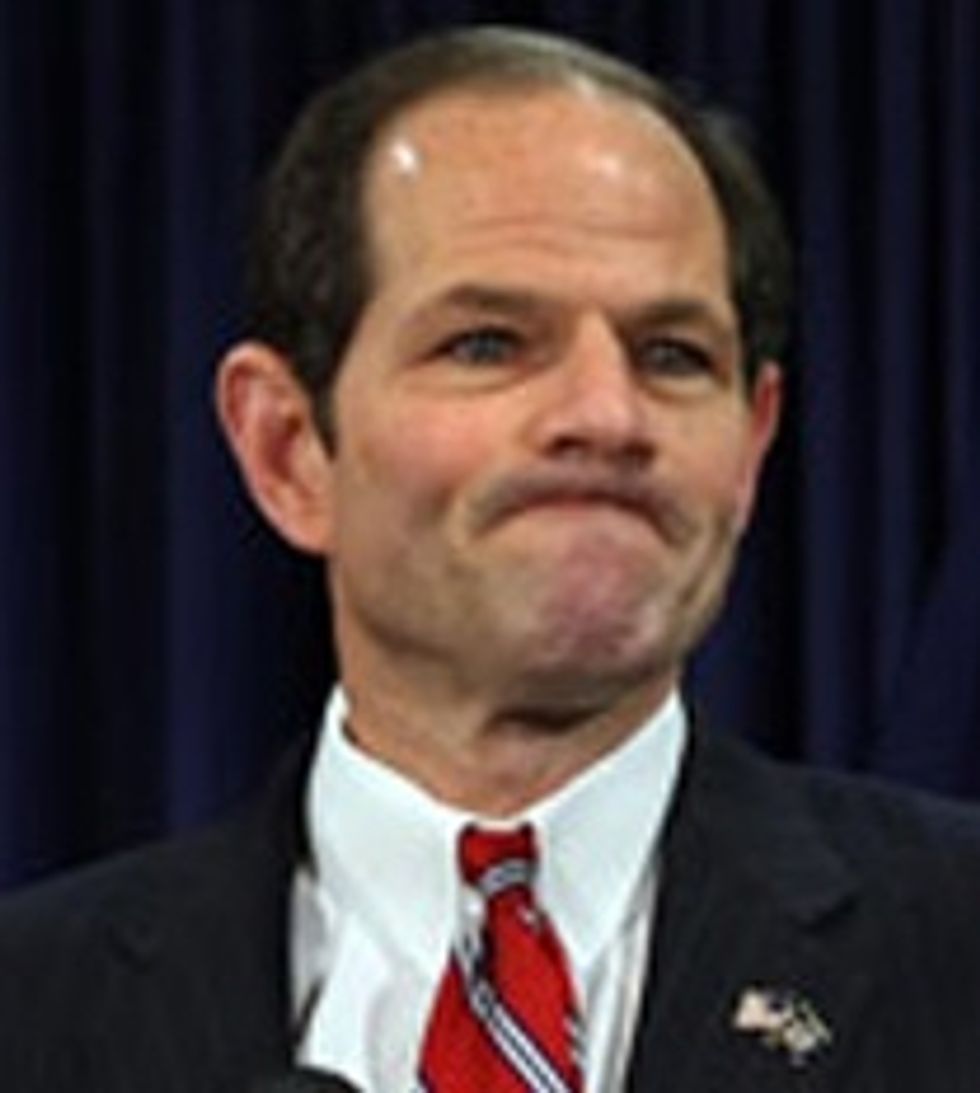 Eliot Spitzer is unemployed again, because ratings on his terrible CNN solo talk show "In the Arena" have repeatedly indicated that America is not interested in watching Spitzer sex himself on teevee. What about if Eliot Spitzer pays America to watch? Would she do it then? No, gross, just please go away. We have never seen this awful program, mostly because we are creeped out by Eliot Spitzer and find his opinions inspid. Oh well, he still has that mind-numbingSlate column for torturing people who like that kind of thing. Replacing Spitzer in the 8 p.m. time slot will be Anderson Cooper with his furry fetish program, which apparently does it for America enough that it will also begin running twice a night.
---
From the NYT:
CNN on Wednesday canceled Eliot Spitzer's 8 p.m. political talk show, "In the Arena," after only nine months amid a broader shake-up that shifts Anderson Cooper's 10 p.m. nightly newscast into Mr. Spitzer's time slot.

...

The changes are intended to stabilize the sagging television ratings for CNN, which have been a source of frustration for the channel's parent company, Time Warner. "We think it creates better flow from show to show, and we think that will improve the overall performance across the evening," Ken Jautz, who was put in charge of CNN/U.S. last fall, said in an interview.
Hear that, America? CNN will win you back with its "improved performance." Haha, we caught that, CNN just called Eliot Spitzer impotent. [NYT]