Colin Powell Did Sexty Emails To Some Hot Romanian Chick, Was Bad At It
News
August 05, 2013 02:10 PM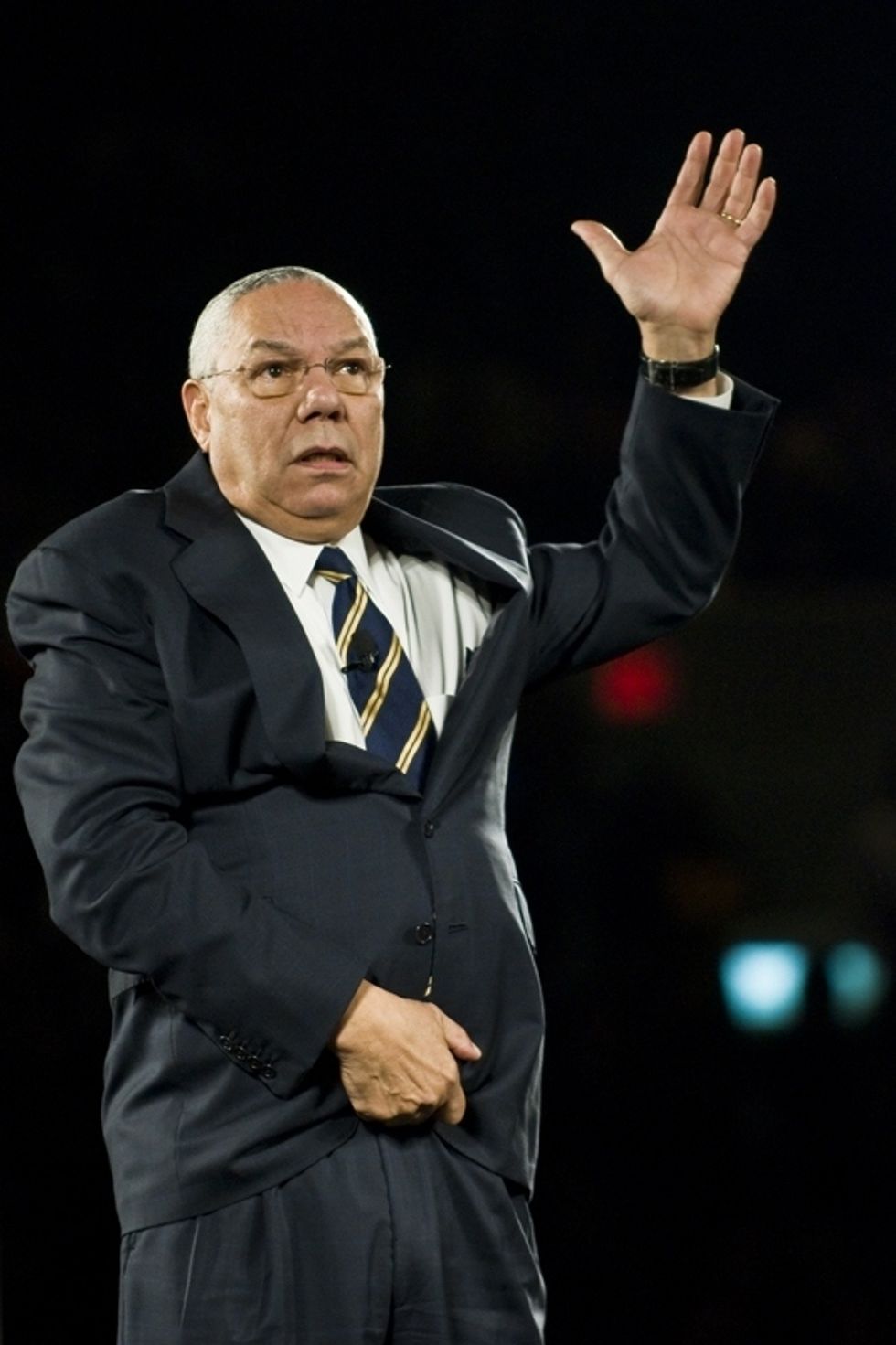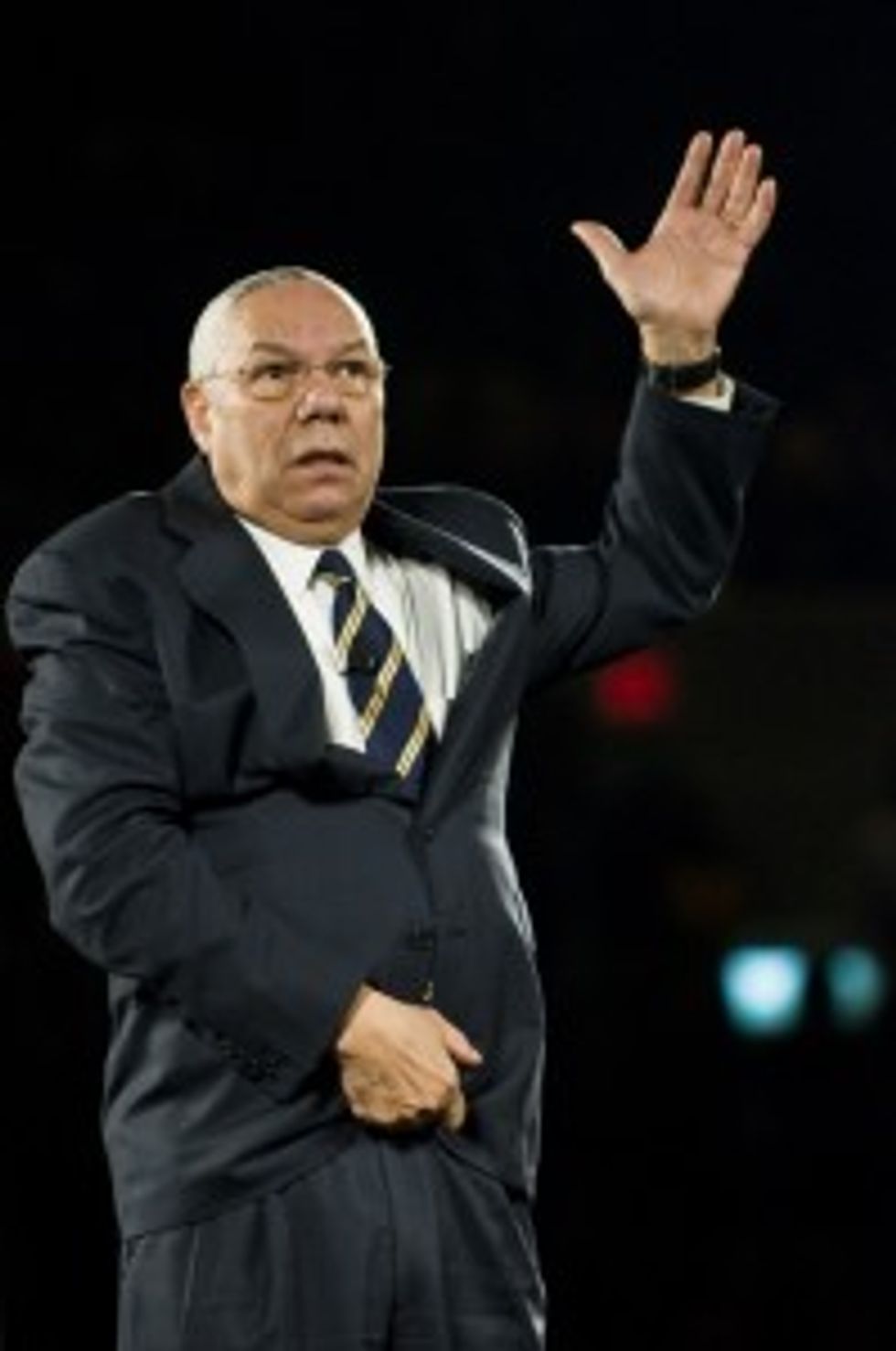 Another day, another dumbass married guy talking shit on teh computerz -- yes, our favorite Bush shower-paintings email hacker "Guccifer" is still arduously selling his hackings, and after supposedly getting into the emails of Bush, Clinton, and Obama officials, as well as Candace Bushnell and Carl Bernstein -- what? -- the latest release is in the form of one Colin Powell and "a friendship that electronically became very personal and then back to normal."
---
In this latest installment of Old-Dude-Sexxxy-Time, we learn the Anthrax General had a flirty back and forth with a lady named Corina Cretu -- whom he met in Romania some 10 years ago, when she was 35! And she is now a Socialist Democratic Senator! And English is not really her 'thing' -- but these crazy kids gave it a go anyway and now their semi-hot longings are all over the internets.
Powell blames a hacker for sifting through his email for the correspondences and according to The Smoking Gun, the hacker, known as "Guccifer" made a series of posts on Powell's Facebook page that linked to the emails and several photos that appear to have been sent by Cretu to Powell. The emails document correspondences dating as far back as 2011, and as recently as this Wednesday.
In comparison to the look-at-my-dick-Weiner-world we now live however, the General was pretty much as tame and boring as one would expect.
Cretu, a member of the European Parliament and former spokeswoman for the Romanian president, described Powell in one e-mail as "the love of my life."

In another e-mail exchange from 2005, Powell, a Bronx native, appears to flirt back. "Good weather to make you come . . ." Cretu cooed to Powell in an e-mail dated August 2005, just eight months after he left the State Department.

"You and the weather could make that happen," replied Powell, who's been married to his wife, Alma, for more than 50 years.
Sigh. Nice screw-talk is so hard to come by. The next person who gets busted for an internet affair needs to actually be good at it? Or maybe we should all just stop reading other people's sorta pervy emails?
And of course, like most of these terrible ideas, this particular dangerous liaison that never was ended with one of them being all mad and needy, whiney and self-loathing --
"Sip a glass of wine with me, as you used to tell me — advising me to lie neck [naked] on tha sofa," Cretu reminds him in her tortured English.

"After five six year ust remove, I will be clean and virgin, isn't it?" she snipes about his cold shoulder.

"It will be a gift, isn't it, to celebrate that I not anymore here," she pouts.
And finally, the acceptance and niceties that come along with finding someone else, while still remembering the good old emails:
"I miss you, I hope to be at least a friend to you. I've loved you too, much, too, many years," Cretu wrote in the message to Powell's AOL account. "YOU were my greatest love of my life, butifond [sic] finally, a reaistc [sic] love."
Gag. For God's sake, bring on the Bill Clinton hacks. You know Bubba woulda talked dirty right.