Colorado GOP Senate Candidate's Son Has Funny Racist Facebook Page
News
August 05, 2008 03:49 PM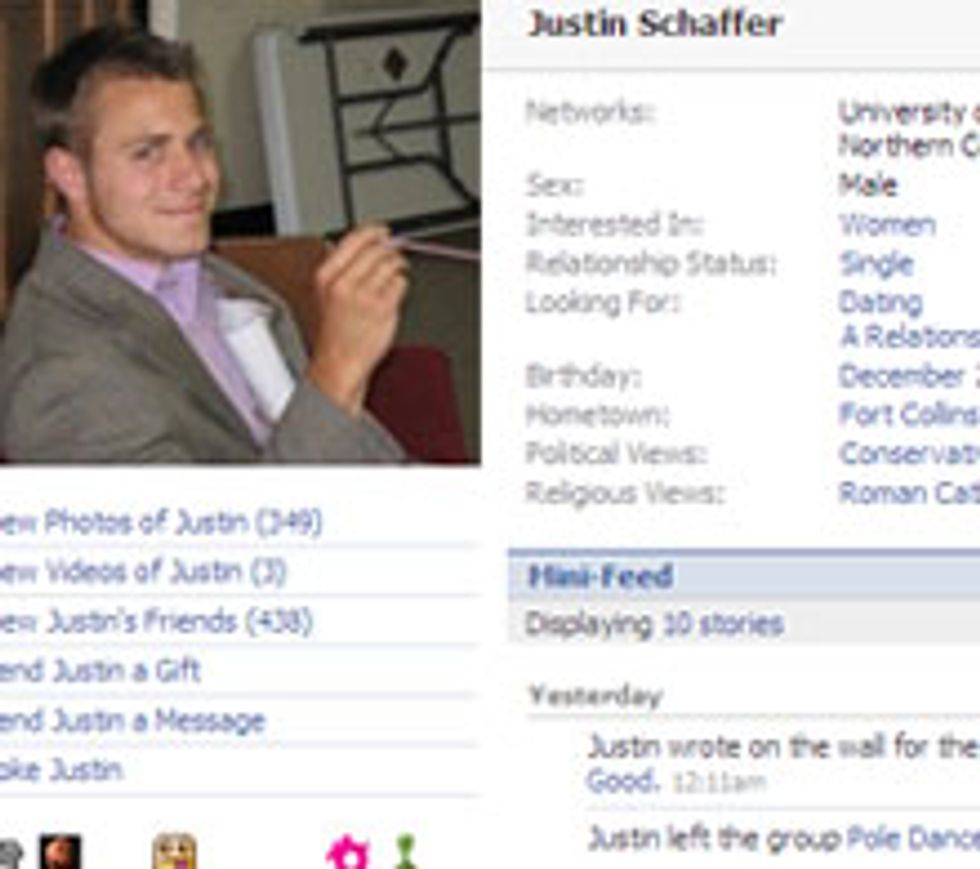 The political children, the children are idiots. Colorado Republican Senate candidate Bob Schaffer has a son, you see, and he is 19 years old andin trouble for putting funny images on his Facebook page, like one that shows a picture of the three pyramids in Egypt with the caption, "Slavery Gets Shit Done." Well, it's true, right? Do you think people owned other human beings so they could watch them flop around all day? He also has a bunch of pictures of Barack Obama as a Muslim. Well, it's true, right?
---
Oh but this is definitely the best image from Schaffer's site, with Obama as Count Chocula. Whoof.
Some friend refers to Justin -- his name is Justin -- Justin Schaffer as "Cap'n Bootyplunder" on his Facebook Wall, too. Well that's just disrespectful to women, period. How offensive.
No way: "His interests include 'being cool, girls.'" Well it sounds like Cap'n Justin Bootyplunder Schaffer is fucking a fair share of men these days.
Bob Schaffer's Son Apologizes For Obnoxious Facebook Page [TPM Muckraker]