Come And Get Your Poll Porn
polls
September 22, 2020 12:10 PM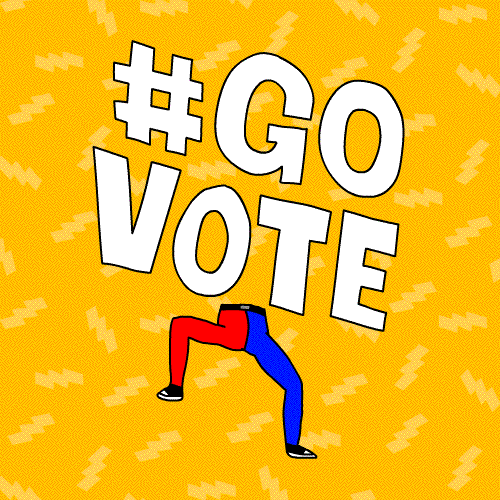 Bow chicka bow bow! You come get your poll porn this morning, and you take it right back to your bunk. The presidential race appears to be holding steady at a molar-grinding Florida-Pennsylvania-Wisconsin impasse. Not sexy! But let's grind up on these Senate and Senate-adjacent polls and see if we can't count our way to 51 and beyond.
First up ...
South Carolina
Whaaaa??? Lindsey Graham in trouble? Put that shit right in our veins. When Quinnipiac and Morning Consult showed this race tied in August, we figured it was a blip. But six weeks later, we're still looking at a dead heat among "likely voters," with Morning Consult putting Graham up one on Jaime Harrison (46-45), and Quinnipiac showing the race tied (48-48).
Keep in mind that "likely voter" is basically synonymous with "person who voted before and says she's planning to do it again." If we can get new, young voters engaged, we win. And Harrison has raised upwards of $30 million, so he's got the money to do it. For comparison, Tim Scott spent $9 million in 2016, and Graham spent $11.4 million in 2014.
And Trump hasn't helped the GOP in the Palmetto State. He won it by 14 points just four years ago, but he's down to a seven point lead now. So much winning!
---
Assume that Graham will also be able get his hands on infinity cash, and there's no telling how the SCOTUS nomination scrambles the race. But this is going to be the fight of his political life, and now Graham's got the evil geniuses at the Lincoln Project working their magic against him.
Parasitewww.youtube.com
OUCH.
Georgia
For reasons we've alreadydiscussed 12 times, there are two Senate races this cycle in Georgia. In the on-cycle race, the past three polls show Republican incumbent David Perdue in a dead heat with Jon Ossoff. Maybe everyone throwing (away) money on Amy McGrath would like to invest their cash in a race we could actually win? AHEM.
Anyway! The off-cycle race is a jungle primary, and Democrats need to get their shit together to make sure we get to the next round. No one is going to get over 50 percent, which means there are two tickets out of this race. So if one of the two Democrats on the ballot doesn't GTFO, we run the risk of getting boxed out and leaving Doug Collins and Kelly Loeffler to duke it out between the two of them.
Here are the last three independent polls courtesy of 538:



Go away, Matt Lieberman! And take Ed Tarver with you. Because Raphael Warnock might not be able to beat Kelly Loeffler. But Kelly Loeffler can sure as hell beat Kelly Loeffler and leave that Senate seat for "the other guy." Let's be the other guy!

And in case you were wondering if Georgia, which Trump won by five points, is trending purple, University of Georgia and Redfield & Wilton both have the presidential race at a statistical dead heat.
Iowa
If Ann Selzer says Iowa is tied, you can take that to the bank. And yesterday she put the presidential race at 47-47. Which is not the senatorial race, but in a year where incumbent GOP senators are trailing the president in traditionally red states — see Georgia, South Carolina, North Carolina, Montana, Arizona — it's not a good sign for Joni Ernst.
And indeed Selzer is showing Democrat Theresa Greenfield with a three-point lead over Senator Breadbags. Oh, yeah, baby!
Here let's watch this fun ad.
Reallywww.youtube.com
Listen, folks!
And many mooooooooore!
We're going to take polls saying the Mississippi and Texas Senate races within the margin of error with a huge grain of salt, because ... Mississippi and Texas. And we're paying less attention to Maine, North Carolina, Colorado, and Arizona where the Blue Team seems to be holding a steady lead. As for Montana and Alaska, who the hell even knows. Those states are unpollable, and we'll have to wait for results on election night. We mean election week!
But these are all good numbers, and we've got a great shot at taking that gavel from Mitch McConnell and shoving it up his craven, lying ass.
Make it so, people. We've got 42 days, time to run to the rope!
Follow Liz Dye on Twitter RIGHT HERE!
Please click here to support your Wonkette. And if you're ordering your quarantine goods on Amazon, this is the link to do it.
Liz Dye
Liz Dye lives in Baltimore with her wonderful husband and a houseful of teenagers. When she isn't being mad about a thing on the internet, she's hiding in plain sight in the carpool line. She's the one wearing yoga pants glaring at her phone.