Come Watch Jimmy Kimmel's Star-Studded Post-Oscars Show Of Terribly Not Funny!
News
March 03, 2014 11:45 AM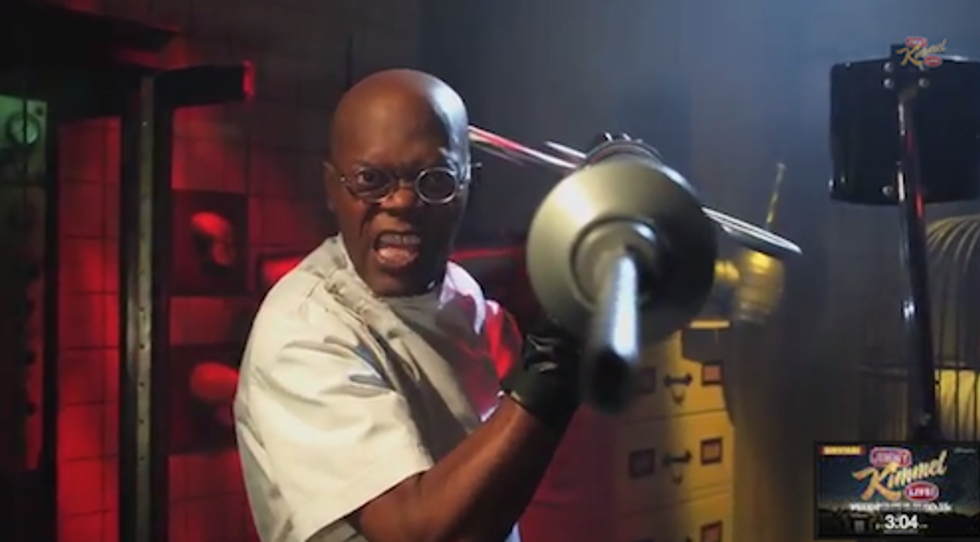 Hosting ABC's late night show is pure sweetness on Oscar night, because you are the only late night show available. No other network is going to fling their show up against the perpetually late-running behemoth that is the Academy Awards. This could have been Jimmy Kimmel's best night ever. Was it? Haha nope.
---
And trust us, people, it wasn't for lack of trying. Here is a list of people Jimmy Kimmel had do sketches for his post-Oscar show.
Kevin Spacey, Christoph Waltz, Gary Oldman, Ben Kingsley, Abbie Cornish, Mandy Patinkin, Joseph Gordon-Levitt, Catherine Zeta-Jones, Samuel L. Jackson, Seth Rogen, Tom Hanks, Meryl Streep, Chris Hemsworth, Liam Hemsworth, Queen Latifah, Barkhad Abdi, Adam Driver, Matt Damon.
You guys that is SO MUCH PEOPLE! And they made SO MUCH BADNESS! Do you think they were somehow all contractually obligated to show up?
Even the premise for all the sketches was terrible: Big stars help Hollywood adapt popular YouTube videos into big-budget Hollywood movies. See? Does anything about that sing to you? Is anything about that a siren call to you, beckoning you to your teevee? Hell no. Should we watch how awful these all were? Hell yes.