Congressman Demands Iraqis Be Converted To Christianity
December 22, 2006 01:27 PM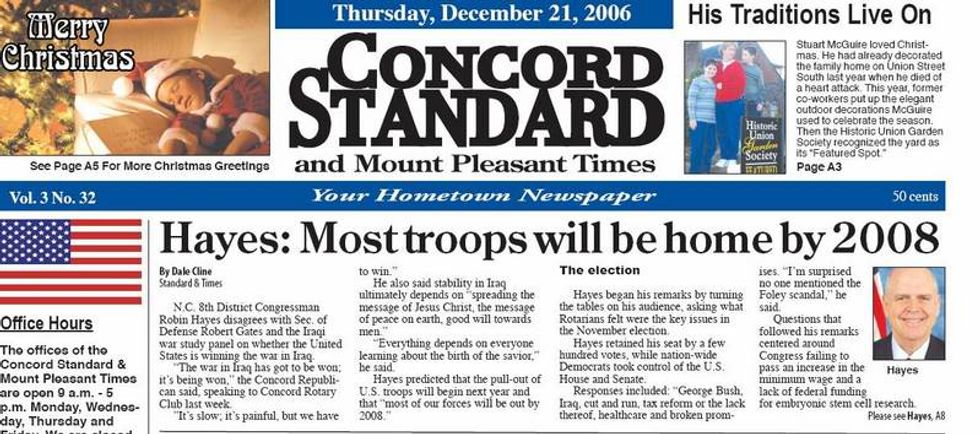 New Hampshire's North Carolina's 8th District congressman has a winning plan for Iraq: Convert all the Muslims to Christianity! In the past, only a few brave public intellectuals such as Ann Coulter have offered this only obvious solution to our 3-1/2 year bloodbath occupation of Iraq, so it is a proud moment for America that Rep. Robin Hayes is the first politician to deal seriously with our disastrous war.

---
The only way to make Iraq stable enough for the U.S. to withdraw is by "spreading the message of Jesus Christ, the message of peace on earth, good will towards men. Everything depends on everyone learning about the birth of the Savior."
Now this is a real war on Christmas. We've got the actual newspaper article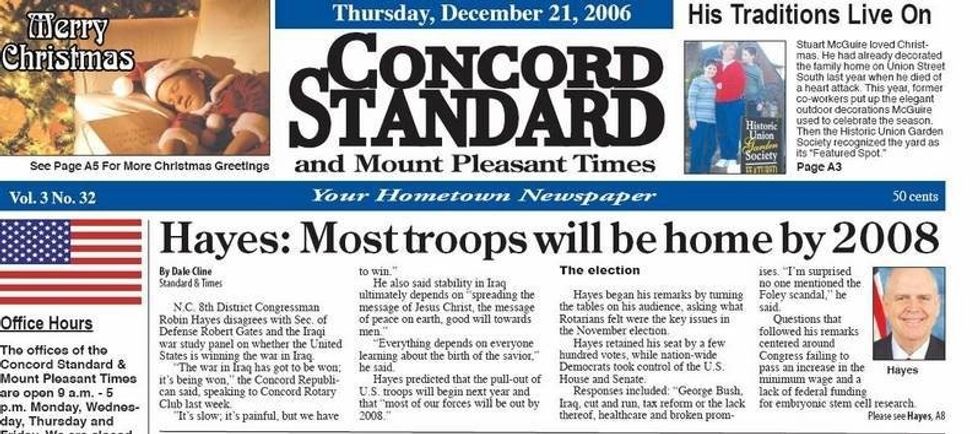 Hayes, a (surprise!) Republican who clung to his seat by a few hundred votes last month, was speaking at a Rotary Club meeting in Concord last week. The report appeared in yesterday's issue of the Concord Standard & Mt. Pleasant Times.

Please, Robin Hayes, run for president! This country needs you! And more specifically, Wonkette needs you.
Robin Hayes says we will win in Iraq by "spreading the message of Jesus Christ" there [Blue NC]