CPAC Once Again Full of Self-Hating Gay Men Hunting For Gay Sex
News
February 10, 2012 02:23 PM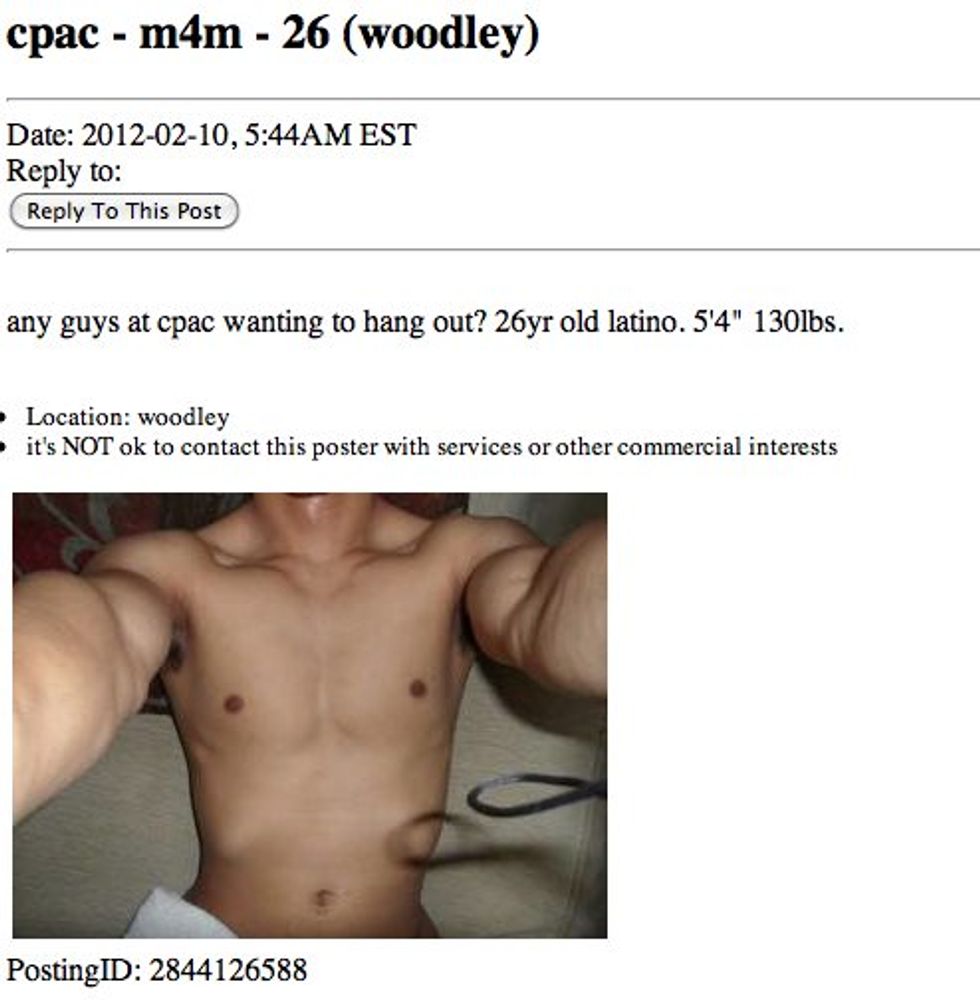 Like every year at CPAC time, the "no strings attached" sex Internet is busy busy busy with self-hating closeted homosexual Republican men who like to take a break from cheering on homophobic bible clods by going back to the hotel with a discreet dude who wants to give/receive some oral, "maybe more with the right guy," etc. Republican homosexuals are so predictable!
---
The new twist in the "iPad era" or whatever is that there is now a special app for hunting free and easy GOP sodomy. It is called "Grindr," because all Internet things must be spelled or at least capitalized in a dumb way, for Technology. And with this amazing social network sexytime GPS magick, you can be enjoying homosexual penetration within minutes of hearing Rick Santorum lisping about his lifelong dedication to thinking about gay men having nasty, dirty, unholy, hot pulsing homosexual intercourse.
Here's Dan Choi and Dan Savage cruising Grindr for laffs at CPAC:
In the picture at the top of this page, which we just grabbed off Craigslist DC from a long list of M4M CPAC ads, a very fit 26-year-old Latino man would like to have some sexytime with other handsome self-hating Republican gays. Is he with Marco Rubio's staff, or whatever, ha ha?
This next sexy patriot is a self-described twink who includes a patriotic American flag at the bottom of his post. That's not what we want to see when we're clicking M4M ads that have images, come on!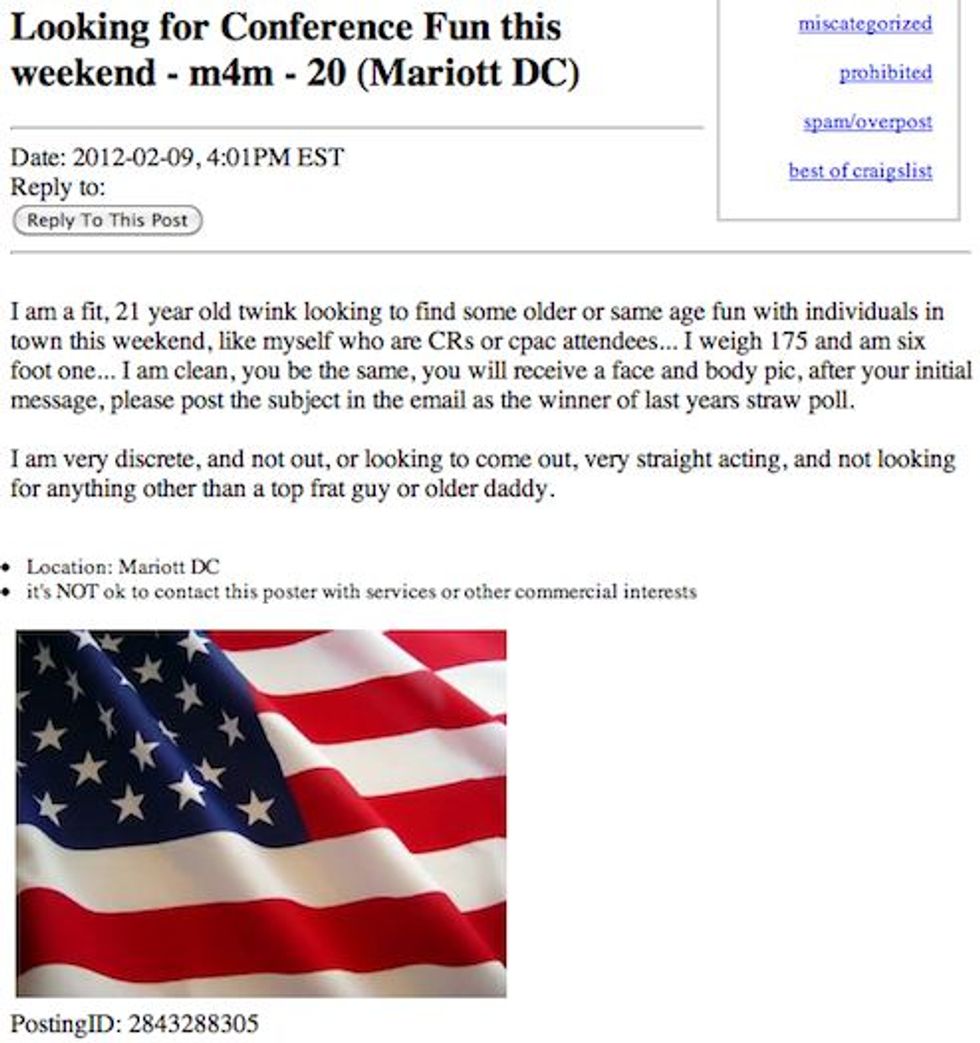 And here's a collection of 10 craigslist posts from dudez seeking dudez at CPAC. Be discreet! No fatties!
The mere presence of muckraker Dan Savage should be enough to scare the erections away from all these CPAC self-loathing closeted queers, right? Well, not exactly! Remember that eventually being caught and humiliated into accepting your orientation is kind of the normal thing for the Republican homosexual. [HyperVocal]