Crafty Wayne LaPierre's 'Get Out Of New York Through Bankruptcy' Plan Backfires On Witness Stand
Legal
April 15, 2021 08:56 AM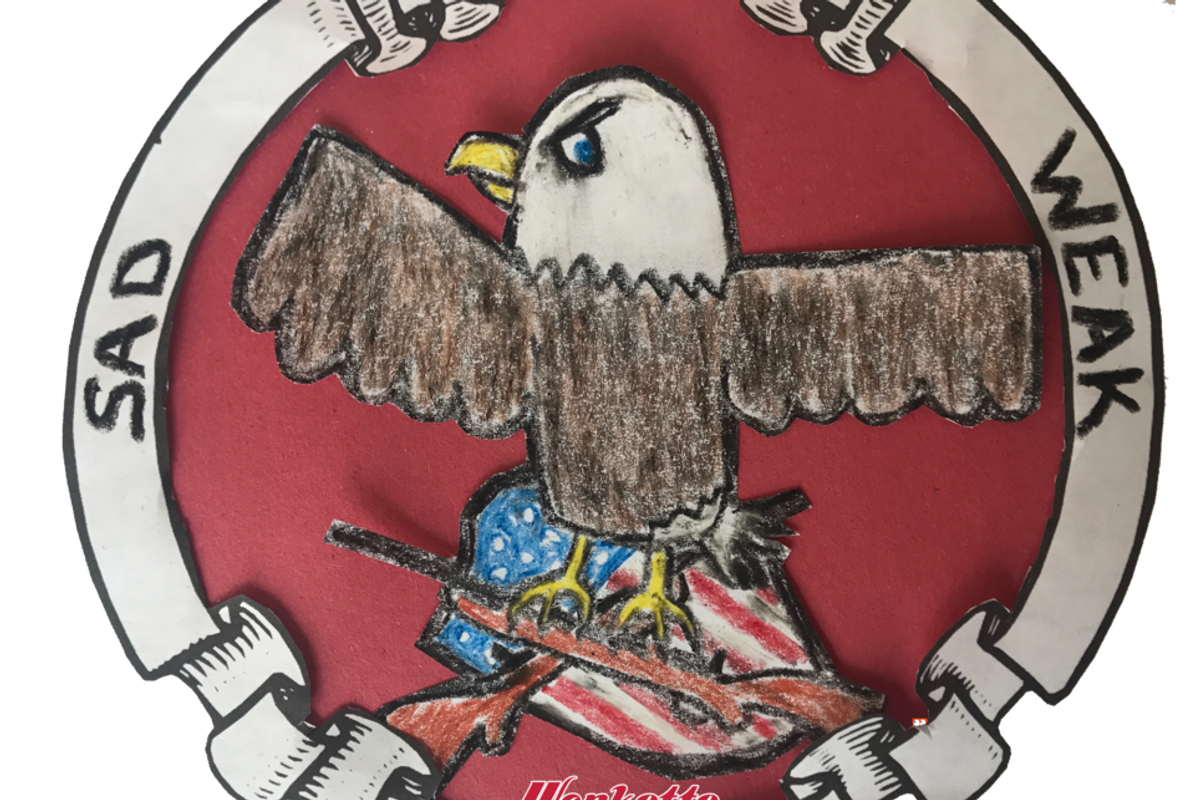 Available at wonkettebazaar.com!
Wayne LaPierre thought he was slick. The NRA CEO figured that bankruptcy would be a Get Out of Jail Free card, allowing him to sneak out of New York and evade responsibility for decades of alleged self-dealing and mismanagement. Instead he found himself on the stand having to admit under oath that he spent hundreds of thousands of dollars, at minimum, on luxurious personal expenses.
You love to see it.
Despite seeking Chapter 11 bankruptcy protection, the NRA claims to be "in its strongest financial condition in years." Nevertheless, after New York Attorney General Letitia James made good on her promise and dropped a massive lawsuit on the "charity" detailing millions of dollars in inappropriate expenses and fiscal mismanagement, LaPierre unilaterally moved to declare the NRA bankrupt as a vehicle for reincorporating in another state.
And the NRA has made no bones about what they're doing, announcing "Project Freedom," a "restructuring" which is "necessitated primarily by one thing: the unhinged and political attack against the NRA by the New York Attorney General."
---
It's not clear how LaPierre thought this would go down. But it's a safe bet he didn't see himself having to explain on the stand that he slipped a mickey to his own board members by inserting a provision into his latest employment contract granting him "corporate authority" to "reorganize or restructure the affairs of the Association," then secretly established Sea Girt LLC as a beachhead in Texas through which he declared bankruptcy without knowledge of the board, the CFO, or the corporate counsel, using $5 million he'd moved into the an outside lawyer's trust account to hide what he was doing.
AG James has alleged that LaPierre has broken New York's charitable law by flouting board oversight — and this pretty clearly proves that point.
Along the way, LaPierre had to admit under oath that he accepted millions of dollars in luxury travel and failed to review hundreds of thousands of dollars in questionable expenses.
Expenses like $30,000 a month in "consulting fees" for Wilson Phillips, the NRA's former CFO who left the company after it came out he'd failed to disclose that he had a relationship with a vendor.
Or tens of thousands of dollars for Mrs. LaPierre's "glam squad," because the Missus likes to look pretty while she's taking money from an NRA contractor, who is in turn billing it back to the charity.
Or $13.5 million for LaPierre's travel agent, who was instructed to keep as many of his transactions off the books as possible. You know, for security.
You know what the number one job of a head of a public charity is? To ensure that charitable dollars are spent appropriately? And this ain't it.
But wait, there's more! Come for the admission of breach of fiduciary duty, stay for the testimony of board members and staffers about the NRA's wildly inadequate financial safeguards.
"It essentially operated as a kingdom rather than a corporation," Kansas state Judge Phillip Journey, an NRA board member, testified. Journey is requesting that the court appoint a receiver to undo the mess from decades of self-dealing by LaPierre.
"I've known Wayne for a long, long time, and he's in such a hole, I don't see how he gets out," he said.
Journey was followed on the stand by NRA's former CFO Craig Spray, who testified that he refused in 2020 to sign the charity's 990 declaration, the annual statement of finance charities are required to submit to the IRS. He'd put his signature on it every other year, but when he asked how the the NRA had come up with numbers to back it up, he was told that information was "privileged." LaPierre himself ended up signing the document.
Spray also testified that he never greenlighted multiple transactions which would in the normal course of events have been approved by him, including the $5 million socked away with the outside counsel, and that the NRA's auditors fired the charity as a client. Which is never a great sign.
All in all, this has gone a good ways to establishing as a matter of public record many of the facts laid out in the New York suit. We'll find out soon whether the bankruptcy court allows the NRA to reincorporate in Texas, although it probably won't get them off the hook for all the criminal and civil violations of New York law.
The case resumes Friday morning at 9 a.m. And if you want to hear it, just dial 650-479-3207 and punch in Access Code: 476 420 189. Happy listening!
Or you can wait for us to cover it here.
[NYT / WSJ / Law & Crime]
Follow Liz Dye on Twitter RIGHT HERE!

Please click here to support your Wonkette. And if you're ordering your quarantine goods on Amazon, this is the link to do it.
Liz Dye
Liz Dye lives in Baltimore with her wonderful husband and a houseful of teenagers. When she isn't being mad about a thing on the internet, she's hiding in plain sight in the carpool line. She's the one wearing yoga pants glaring at her phone.