Creepy 'Alt-Right' Dude Knows About The Sexy Sex Dreams You've Been Having About Donald Trump
Elections
October 25, 2016 04:45 PM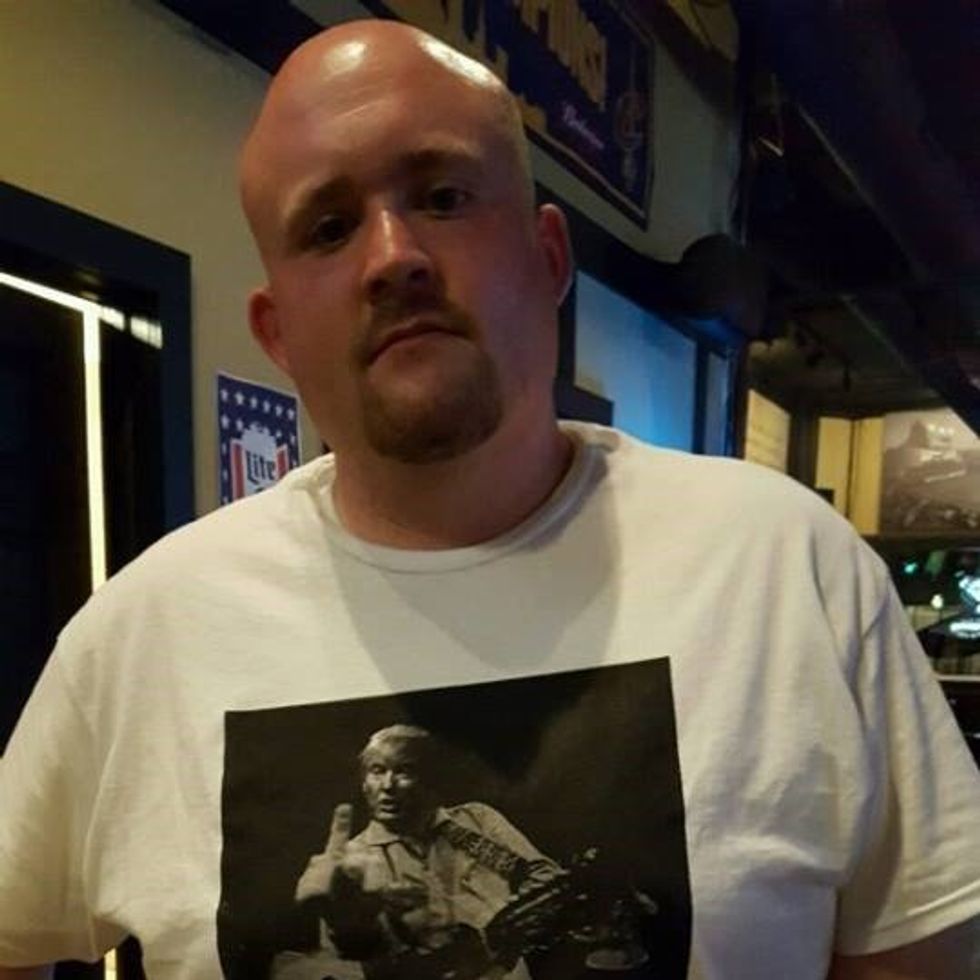 Today in LOLOLOLOLOLFOREVERLOL, alt-right radio host, MRA and "pick-up artist" Matt Forney knows what women desire (sexually) and it is Donald J. Trump.
---
Forney was thrilled, apparently, to read an article by Laura Beck in Cosmopolitan, in which she details how Donald Trump has totally killed her sex drive, suggesting that this meant that liberals would be less likely to "breed."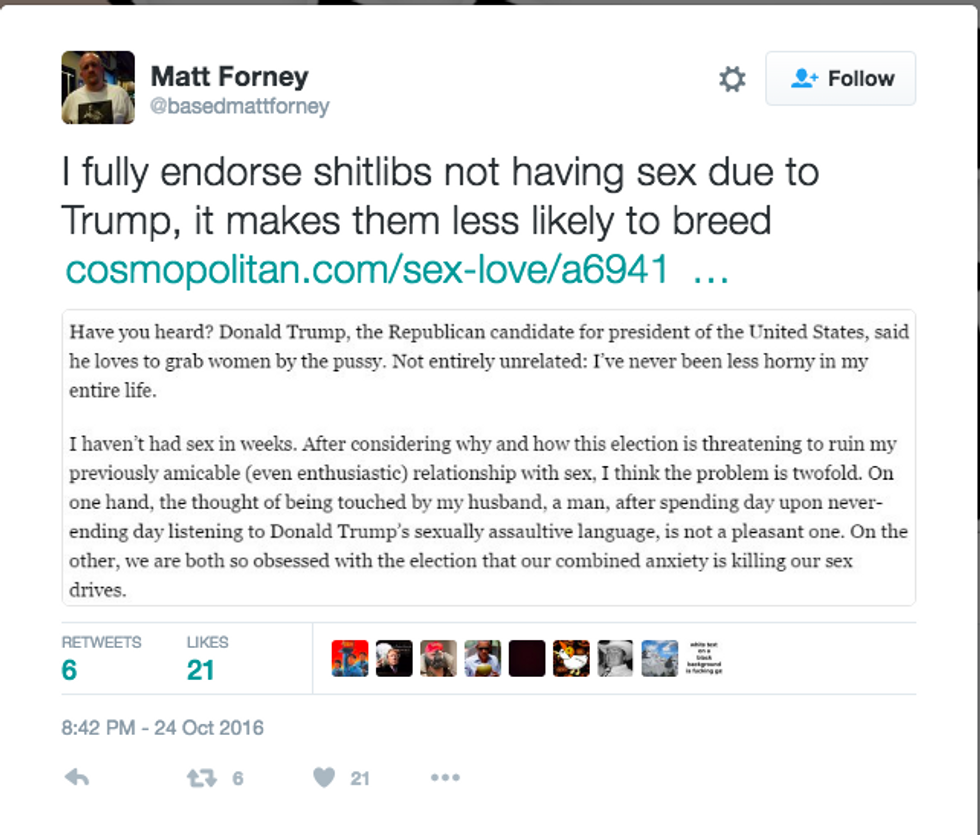 However, after posting that, he followed it up with another tweet about how there would probably be a white baby boom thanks to Trump running, because in his "experience" white women were having more sex due to all the hot sexy dreams they are having about Donald Trump.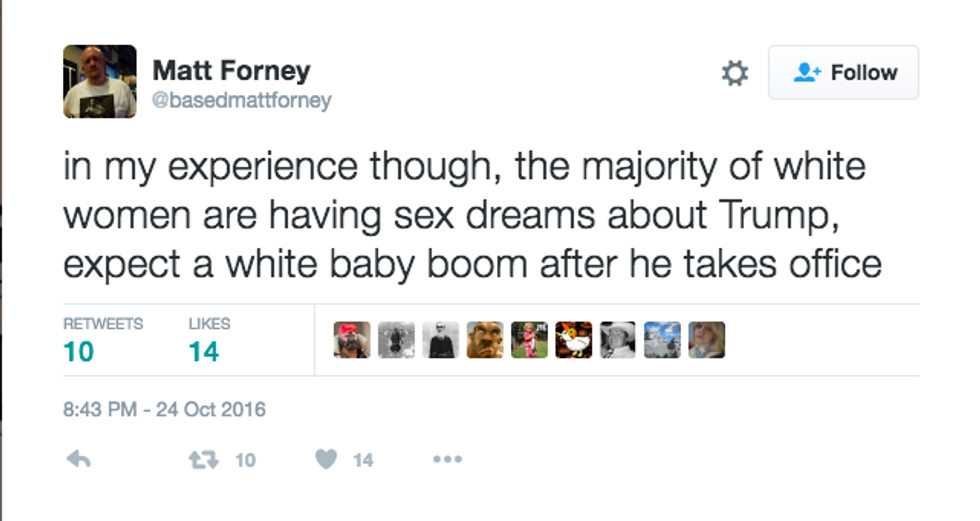 Yes, if there is anything Matt Forney knows about, it is what the majority of any group of women want, sexually. He probably talks to human women like, all the time, and they probably tell him about all the dirty dreams they've had about Donald Trump. This is definitely not something that has only occurred in his own dreams. Just like all the women who have probably told him about how they secretly masturbate to "All In The Family" -- you know, because if there is anything that turns us on, it is 70-year-old bigots. OOH YEAH BABY, tell me more about how hard it is... being a white heterosexual man in this day and age. Praise the lord and pass the Viagra!
I think I just grossed myself out, so I can only imagine how you feel right now. I'm sorry for that.
Now, I am not saying that it is not possible that there are women out there having sexy sex dreams about Donald Trump. I have seen that documentary about those ladies who are in love with inanimate objects, as well as one about men who enjoy having sex with cars, so I am well aware that just about anything is possible when it comes to human sexual attraction. However, if the majority of white women were going to bed at night and dreaming sexy dreams about Donald Trump, I would have to imagine he'd be doing a bit better in the polls than he currently is.
[RawStory]
Robyn Pennacchia
Robyn Pennacchia is a brilliant, fabulously talented and visually stunning angel of a human being, who shrugged off what she is pretty sure would have been a Tony Award-winning career in musical theater in order to write about stuff on the internet. Follow her on Twitter at @RobynElyse