Crybaby John Boehner Must Be On His Period Again
Featured
July 27, 2015 01:03 PM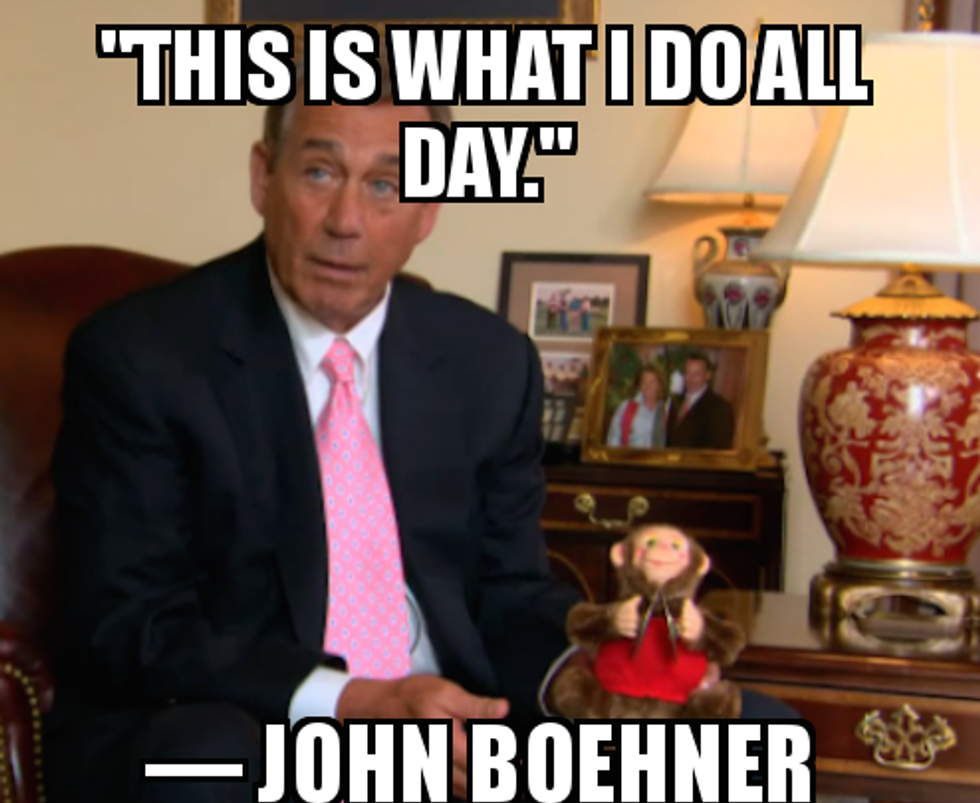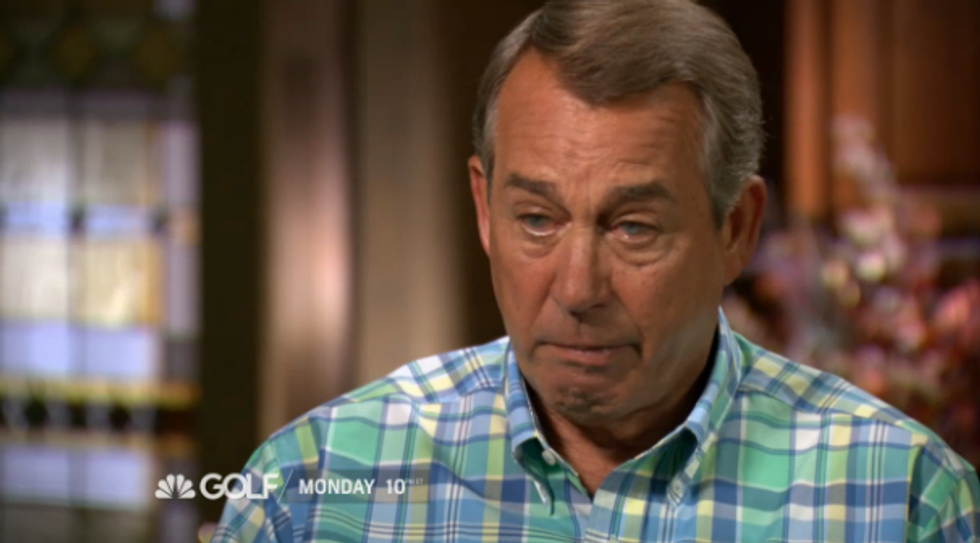 ---
Tanned, ready, and drunk as fuck John Boehner is sooooo Mr. Sensitive Male -- the Alan Alda of the House of Representatives, really -- with all of his delicate feelings and all of his Merlot-flavored tears. So why is Boehner crying today? Did he break a nail? Get a tear in his stockings? Get dumped by someone he thought was really The One? Oh, no, he is crying because being interviewed for the Golf Channel -- THE GOLF CHANNEL, PEOPLE! -- really moves him a whole lot. To tears:
I want to make sure every kid has the same chance that I did. An opportunity --
And then his voice cracks, and his eyes fill up with tears, because Boehner is a fucking crybaby who cries about every fucking thing, all the time.
Anyway, for some reason, it is fine and dandy for Boehner to cry all the time, and no one says it means he is too emotional or hormonal or double-x-chromosome-having to hold office, because he's a man (sort of), so his tears are supposed to be charming or endearing or some kind of made up sexist bullshit, ugh, fuck you, patriarchy.
[contextly_sidebar id="OZsowo5I0SBx4dTJ4zf6m1nkxzpLX3pY"]
Oh, and also, dear taxpayers of America, you'll be thrilled to know that you're paying our Weeper of the House a nice six-figure salary to play with his toy monkey all day long. No, we are not kidding you. He actually says, "This is what I do all day," with his toy monkey on his lap, FOR REAL. So at least that's money well spent, yay America!
[TPM]