Dan Quayle Hearts Barack Obama
July 02, 2008 01:33 AM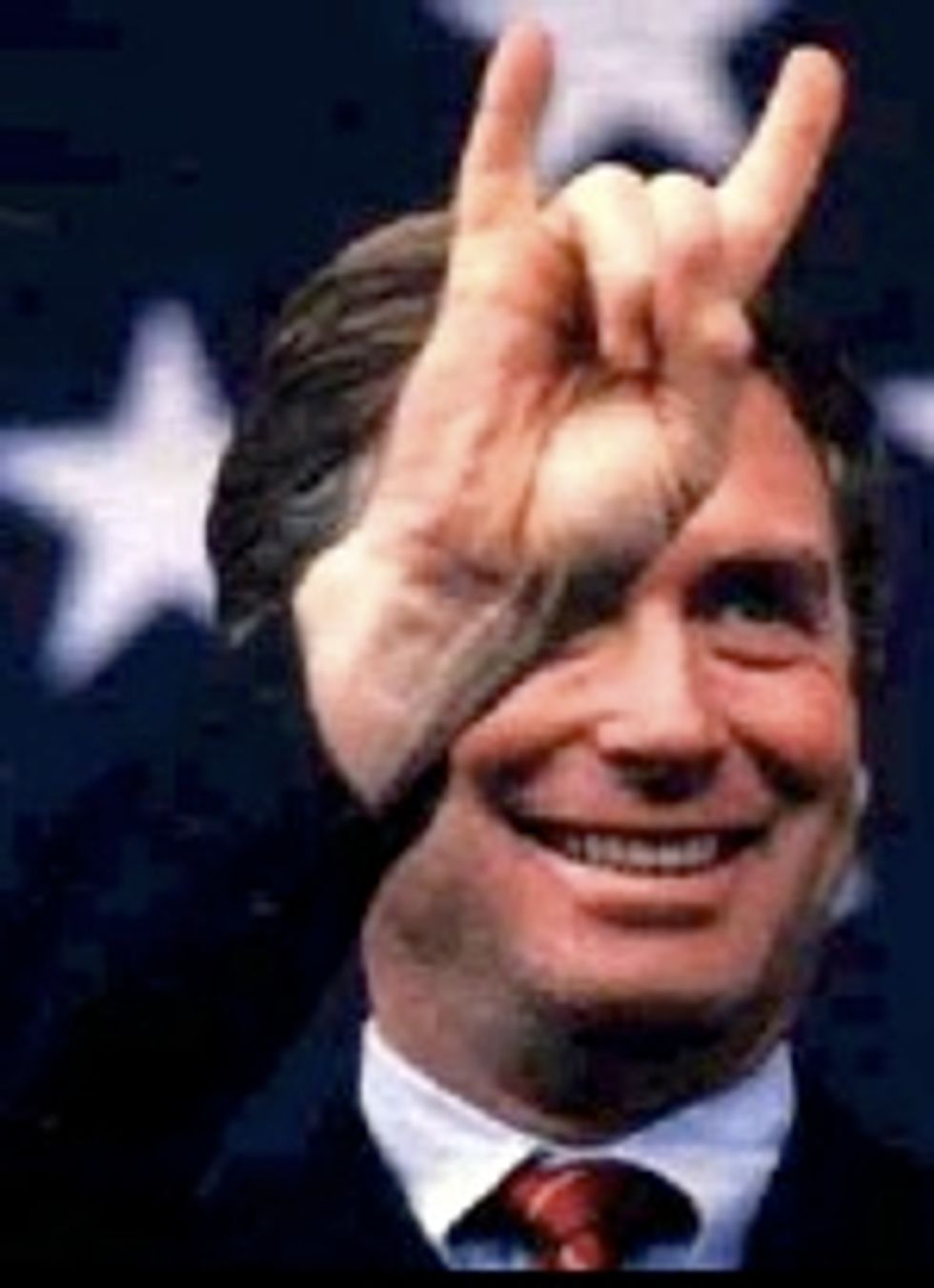 Forgotten former vice president Dan Quayle is always wrong about everything, so the Obama campaign is surely horrified that the Indiana lightweight "respects" Barack and believes John McCain faces an "uphill battle" in November. Sure, everybody else believes that, too. But ifDan Quayle is endorsing this conventional wisdom ... well, see you in Iraq in the year 2108.
---
Quayle isn't just clueless in the funny historical sense; he's wrong right now, about this year!
Quayle also acknowledged that he expected Democrat Hillary Rodham Clinton and Republican Mitt Romney would meet in the general election.

"I don't think anyone saw, including myself, the Barack Obama movement" coming, he said.
Uhh ....