Chicago Protesters Close Major Highway. Sorry, Not Sorry.
Guns
July 08, 2018 01:42 PM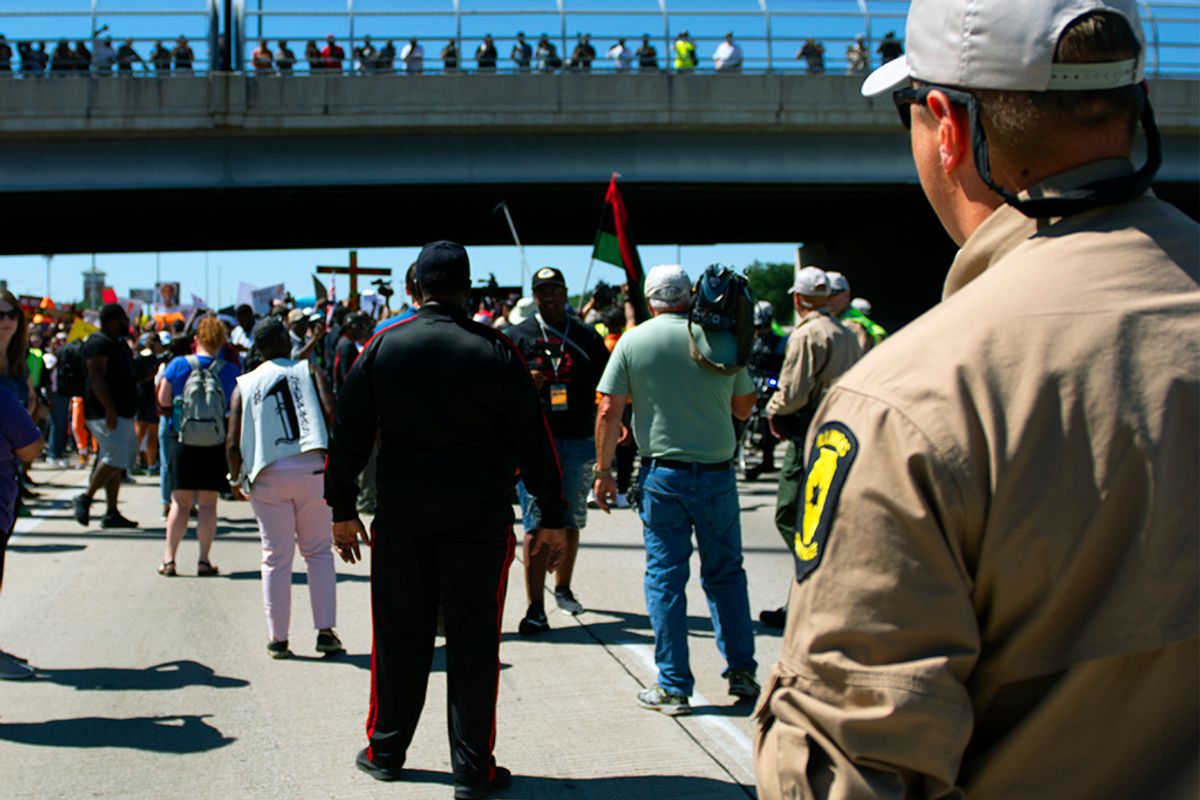 by Dominic Gwinn
Yesterday, thousands of protesters marched on a major Chicago interstate highway in protest of an epidemic of gun violence that's plagued many of city's poorest neighborhoods.

---
Led by Rev. Michael Pfleger, a Catholic priest and anti-violence activist in Chicago's South Side, and a few dozen teenagers, protesters rallied at 79th street around 10:00 am. Despite threats of mass arrests from the Illinois State Police, protesters marched onto the northbound lanes of Interstate 94, locally known as the Dan Ryan Expressway.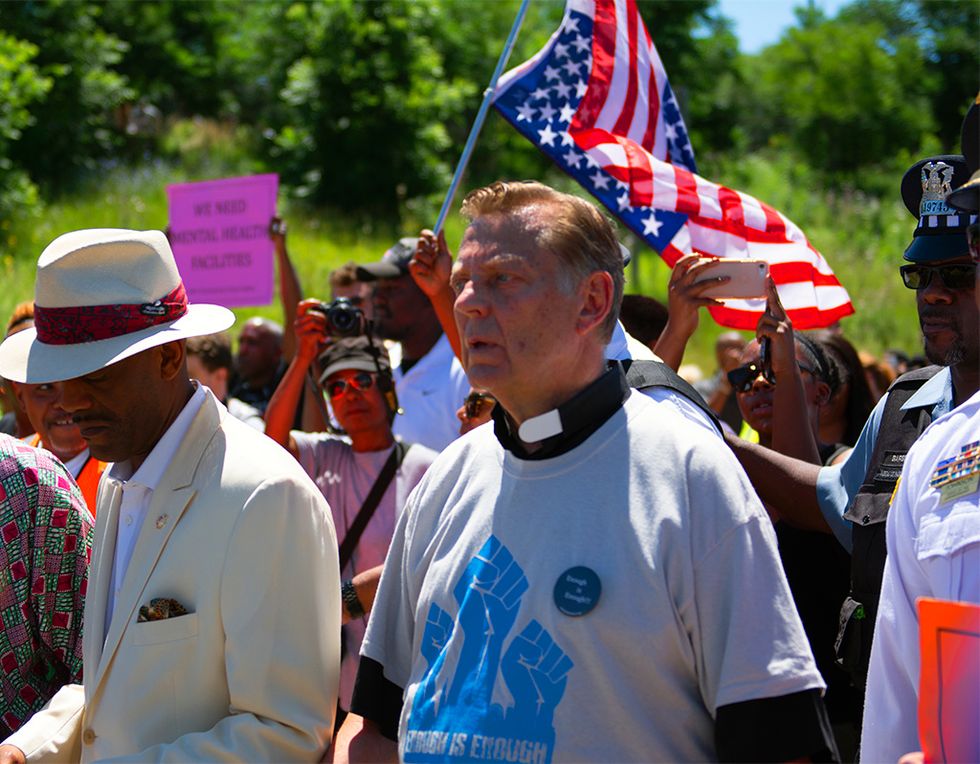 Rev. Michael Pfleger leads protesters onto the Dan Ryan Expressway in Chicago. by Dominic Gwinn
Faced with a phalanx of state troopers, dump trucks, state corrections buses, police cruisers, and a number of city police, protesters were initially stopped by state police for roughly an hour as traffic crept by on two outer lanes, but protesters eventually pushed forward, forcing police officials to block off the entire highway as they marched the the remaining mile to 67th street.
"This is a picture of my son, murdered in 2011 at 10 in the morning, said Donna Howell, a lifelong Chicago resident holding up a framed portrait. "I bring his picture to bring awareness that his case is still unsolved. He's one of the victims of the streets...I also have a young son who was just shot in June of last year. So I'm campaigning for him as well."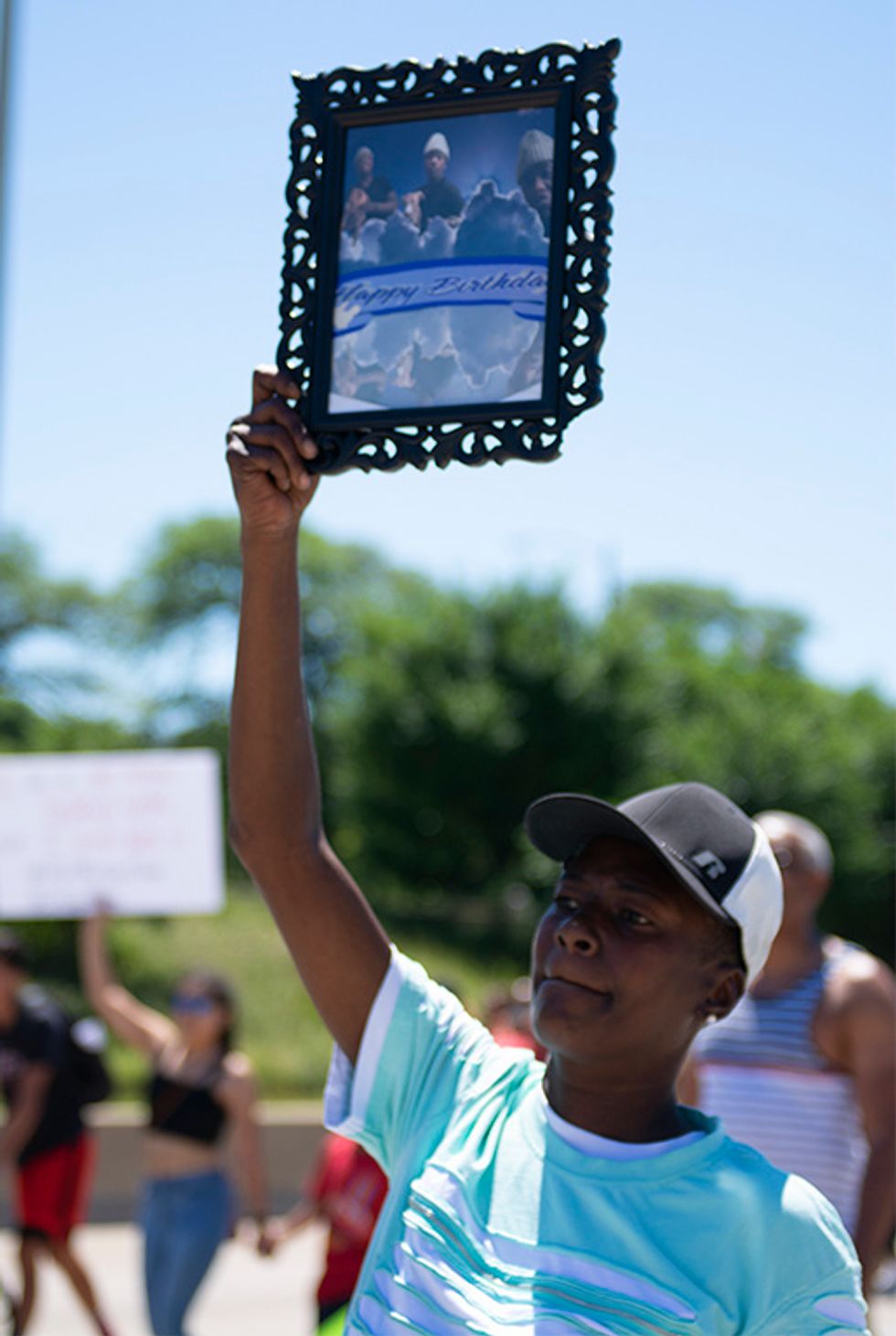 Donna Howell marches holding a framed picture of her son who was shot and killed in 2011. by Dominic Gwinn
State police maintain that an agreement was reached with Father Pfleger early Saturday morning to allow protesters onto the freeway, a charge Pfleger called a "lie."

"We came out here to do one thing: to shut it down," Father Pfleger said to a gathering of press and supporters. "We came here to get their attention. Hopefully we got their attention.
"This is a highlight, because outside this march there will be opportunities to sit with the mayor, sit with the governor, to talk about equity of resources, equity in funding," says Rev. Samuel Paul, an Associate Pastor with the Greater Pleasant Green M.B. Church in Morgan Park. "We need solutions so that every school and every community has equal opportunity so our children are educated."
Violence in Chicago has increased dramatically in recent years. Chicago typically has one of the highest rates of murder and gun violence rates in the country, much of it concentrated among black men in the South and West sides. According to the Chicago Sun-Times, there have been 260 homicides in 2018, with an additional 1,223 reported victims of gun violence.
Deriding the March, the NRA tweeted a video Dana Loesch lashing out at similar protesters involved in similar marches over recent weeks.
"All to make them march, make them protest, make them scream racism and sexism and xenophobia and homophobia and smash windows, burn cars, shut down interstates and airports, bully and terrorize the law abiding — until the only option left is for police to do their jobs" #Chicagopic.twitter.com/n61FxOTtpk
— NRATV (@NRATV) July 7, 2018
Chicago city official appeared to support the march, with police superintendent Eddie Johnson actually marching with protesters, and posing for pictures after the march. Later in the day, Chicago Mayor Rahm Emanuel responded to criticism from Illinois Republican Gov. Bruce Rauner disappointment that the city allowed residents onto the expressway.
It was a peaceful protest. Delete your account. https://t.co/QoKyIHmuQj
— Mayor Rahm Emanuel (@ChicagosMayor) July 7, 2018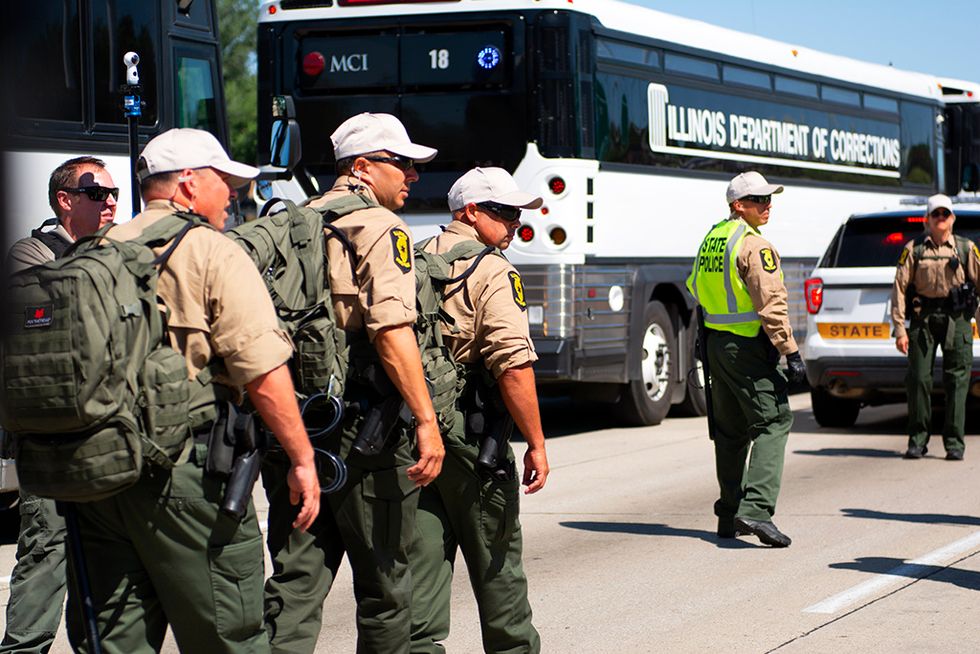 Illinois State Troopers marching along the Dan Ryan Expresswayby Dominic Gwinn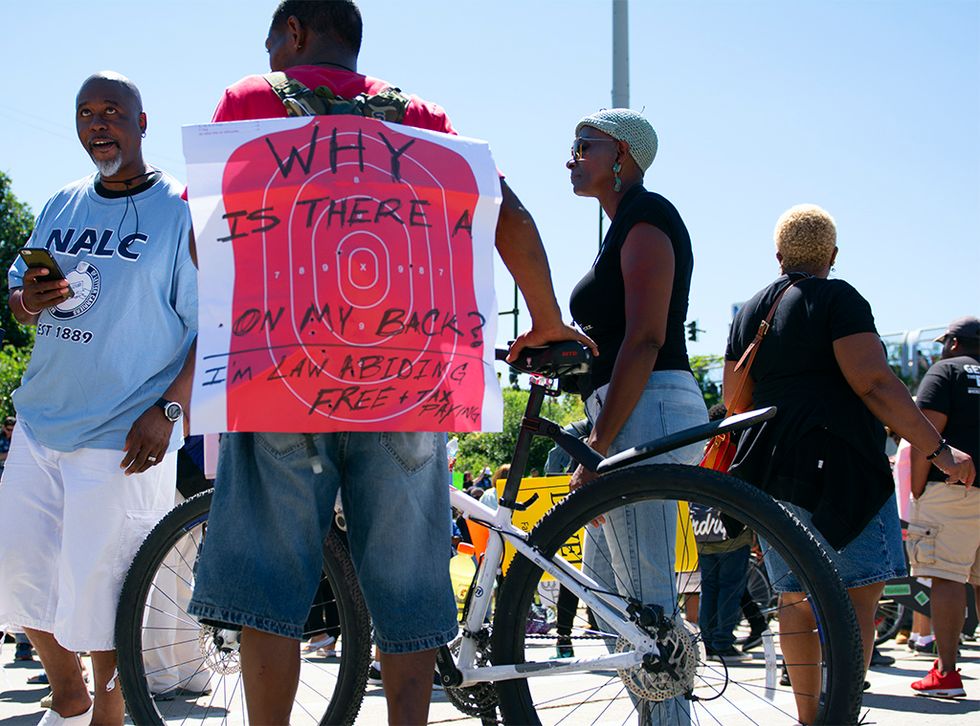 A young man wears a target to protest gun violence in Chicago.by Dominic Gwinn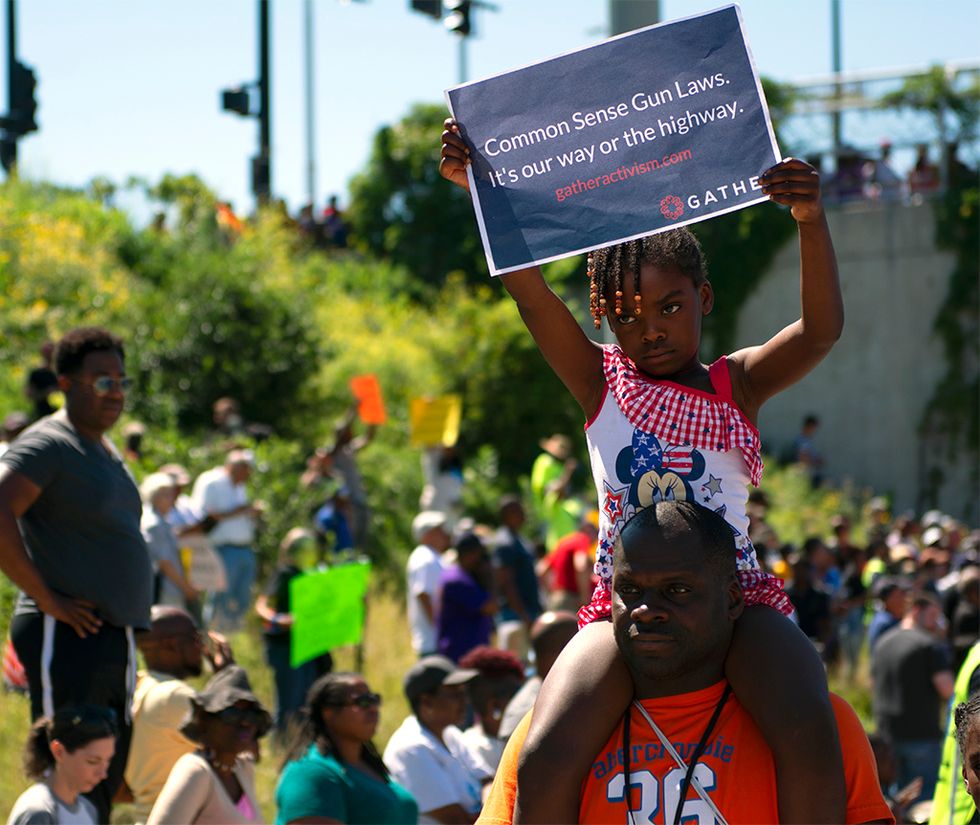 A father and his daughter march on the Dan Ryan Expressway to protest gun violence in Chicago.by Dominic Gwinn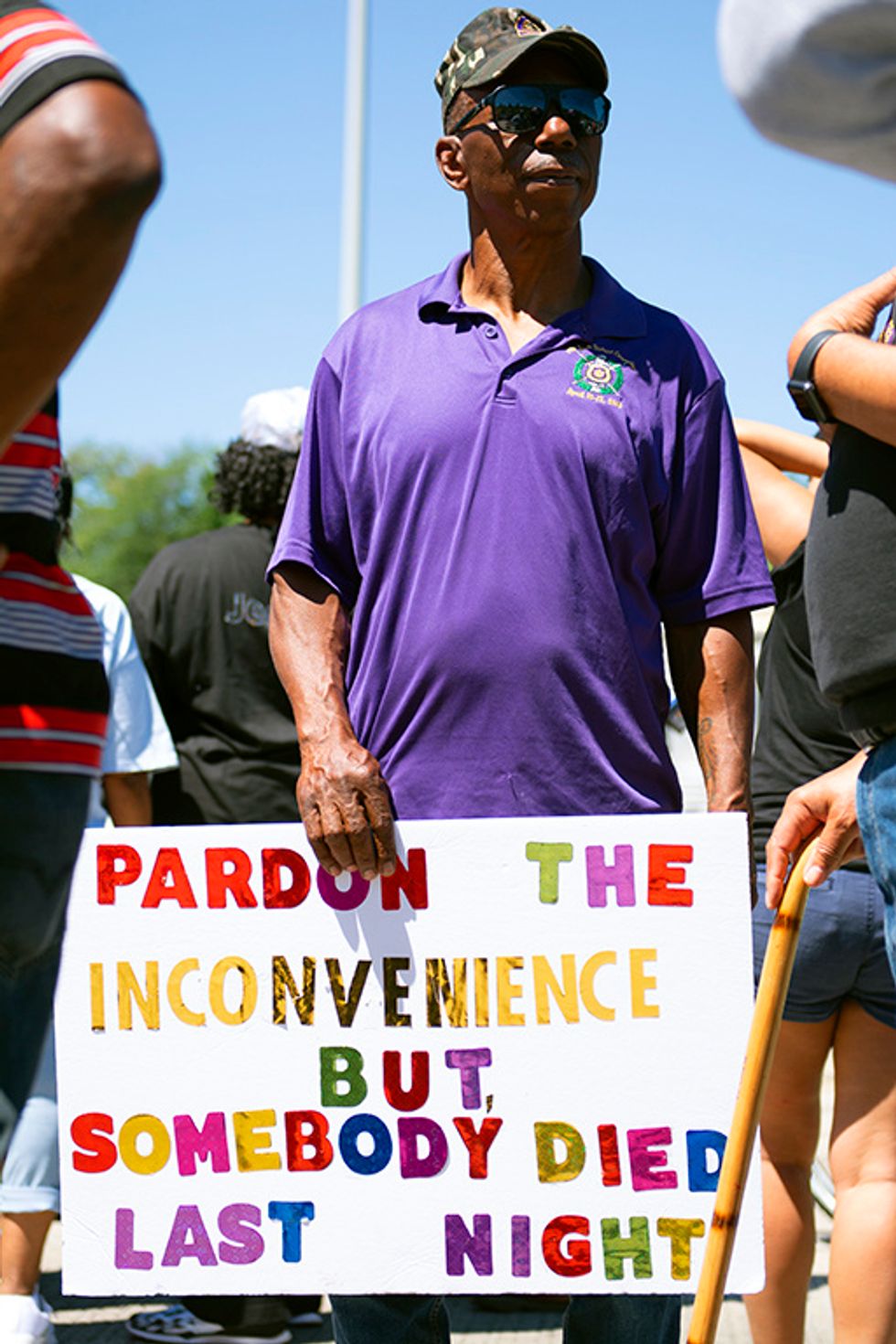 A man protests gun violence in Chicago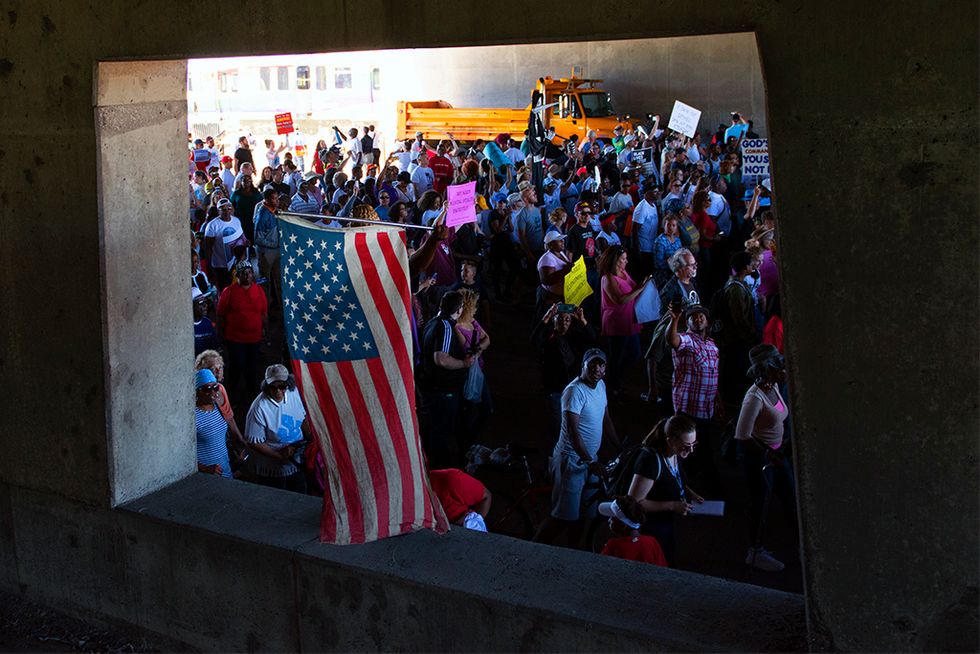 Protesters marching through an underpass along the Dan Ryan Expressway.by Dominic Gwinn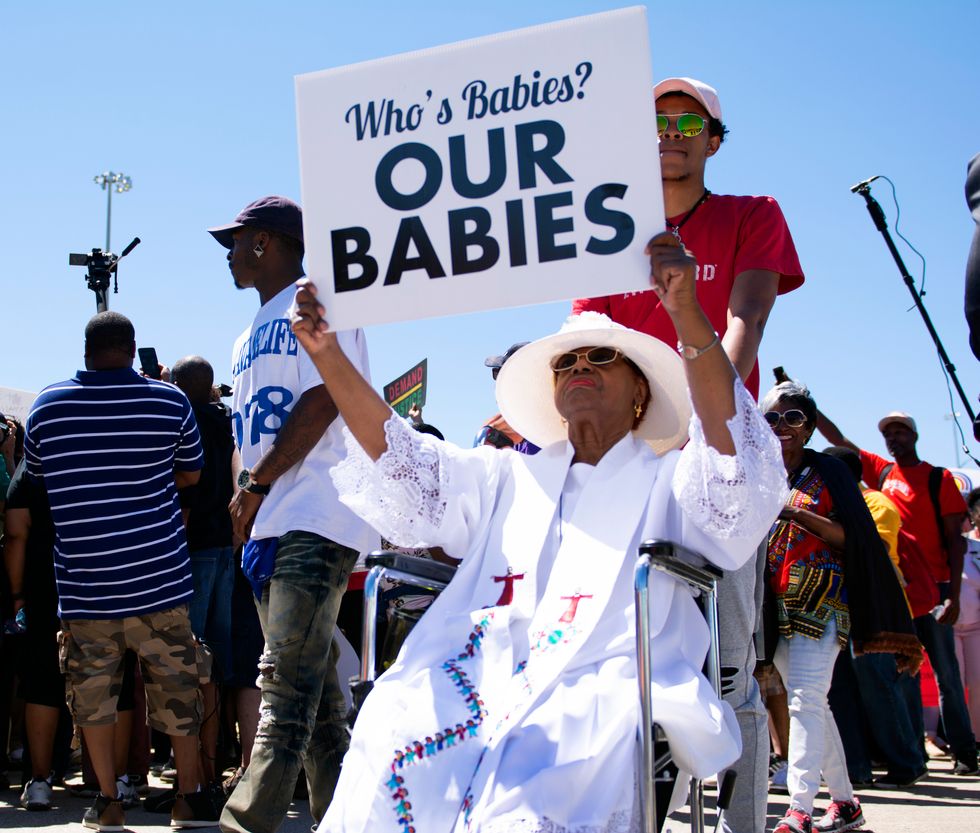 An elderly woman protests with her grandson. by Dominic Gwinn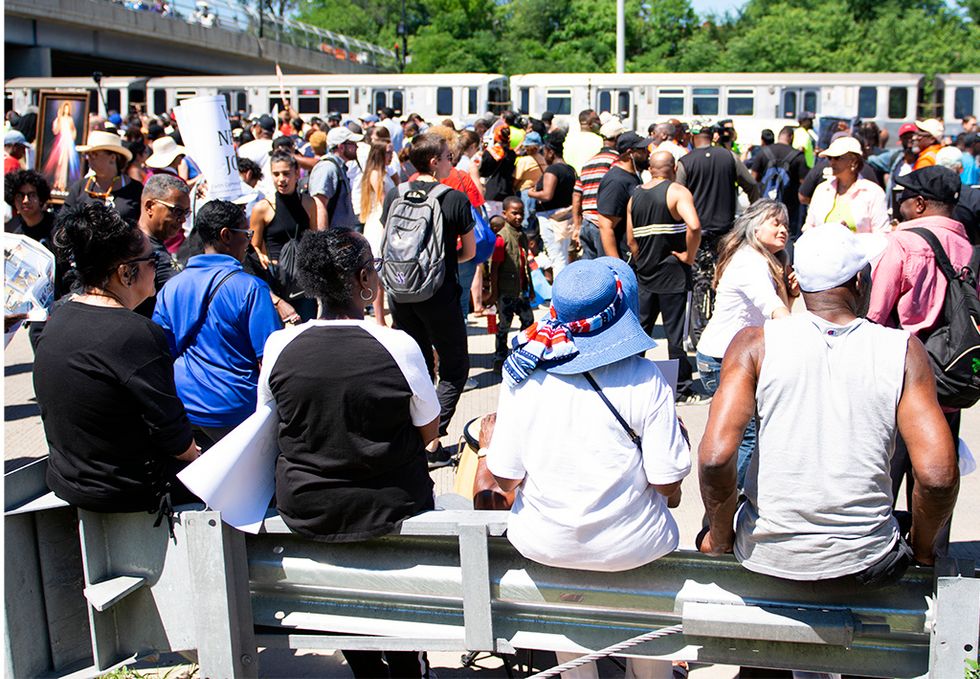 Protesters sitting on guardrails off the side of the Dan Ryan Expressway after being stopped by State Police. by Dominic Gwinn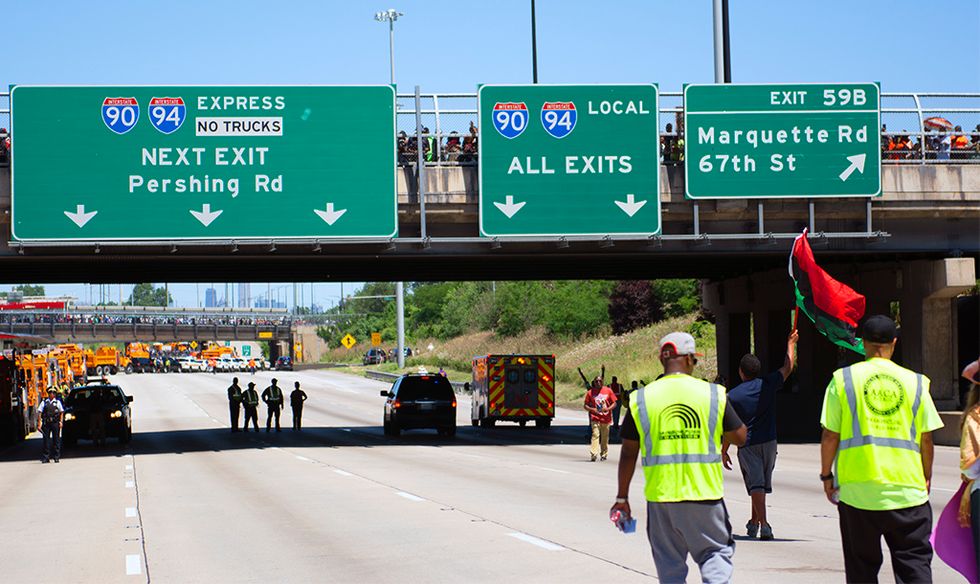 After being blocked by State Police, a small group of protesters pushed past and rally protesters to complete the march. by Dominic Gwinn
[Chicago Tribune / WaPo]

Wonkette is ad-free, reader supported, and dancing in the streets.

Dominic Gwinn
Dominic is a broke journalist in Chicago. You can find him in a dirty bar talking to weirdos, or in a gutter taking photos.