Deep State Trump-Hatin' FBI Sexter Peter Strzok Did WHAT???????
Russia
February 01, 2018 03:32 PM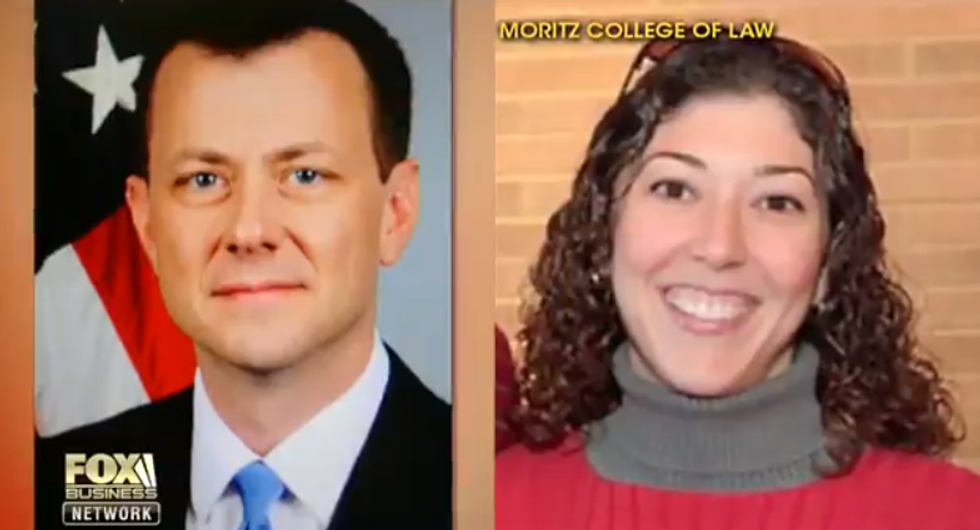 This is the Deep State.
---
In the past hour or so, GOP Senator Ron Johnson, chair of the Senate Homeland Security Committee, sent a very mad letter to the Department of Justice (which is, in fact, not actually the Department of Homeland Security, the one Johnson's committee oversees, oh fuck it, nothing matters anymore), DEMANDING communications from the FBI and DOJ so he can get to the bottom of the sexual text messages between FBI Deep State adultery boner rangers Peter Strzok and Lisa Page, who committed the treasonous act of sometimes chit-chatting about politics when they weren't engaged in animalistic FBI coitus. They don't seem to like Trump! They don't seem to like anybody else either! They said there was a secret society! They were joking at the time! LOCK THEM UP!
Also, part of the made-up "scandal" of Peter Strzok is that he led the investigation into Hillary Clinton's emails, which means he is obviously #InTheTank for Hillary, because Hillary has not yet been executed for "emails."
Well ... how do we say this gently? It seems to us Senator Ron Johnson needs to READ A FUCKING NEWSREEL ONCE IN A WHILE, because did he not hear that the GOP Peter Strzok conspiracy theory was destroyed and immediately sucked into a wormhole inside Sean Hannity's bottom on Wednesday night, because that is where GOP conspiracy theories go to die?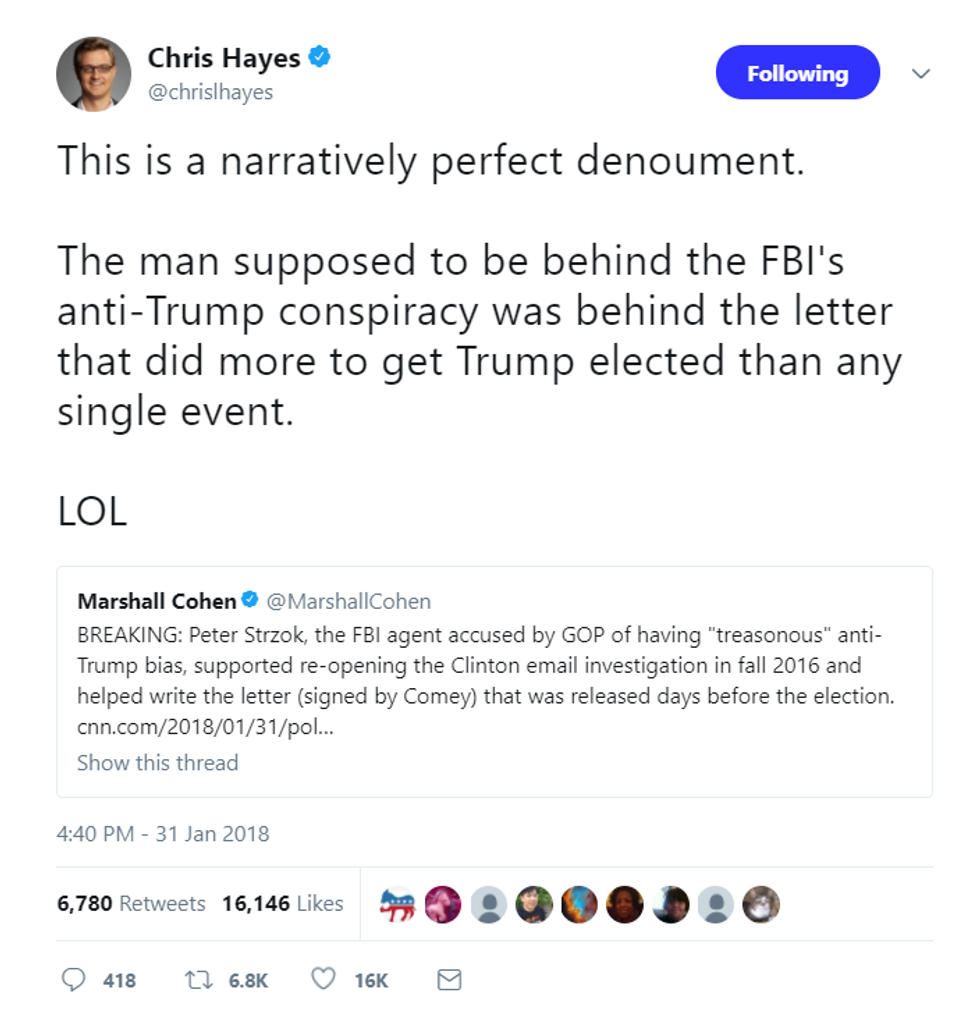 LOLOLOLOLOLOLOL wait a minute, wait a minute, wait a minute, give us a minute, we need to process this!
So YOU'RE SAYING ...
That the FBI GENTLEMAN ...
Who boned the FBI LADY ...
And sent her SEXTS ...
About how they are the founding members of a secret society that meets at the #PizzagateGrill in Washington DC ...
To take down TRUMP ...
(ALLEGEDLY) ...
Is the SAME GUY ...
Who wrote the first draft ...
Of the letter James Comey sent to Congress ...
ELEVEN FUCKING DAYS BEFORE THE ELECTION ...
That said "LMAO U R NOT GONNA BELIEVE THIS BUT WE GOT SOME FRESH NEW SIZZLING HOT HILLARY BENGHAZI EMAILS" ...
Which sent the whole 2016 campaign into a tailspin ...
ELEVEN FUCKING DAYS BEFORE THE ELECTION ...
And thus probably officially cost Hillary Clinton the presidency?
PETER STRZOK IS THAT GUY?
IS THAT WHAT YOU ARE SAYING?????
Ahem.
CNN has the full story. It's a bit more nuanced than that, and it appears Strzok was a bit reluctant about issuing such a public letter ELEVEN FUCKING DAYS BEFORE THE ELECTION, as that obviously is against longstanding DOJ/FBI practices.
We are sure Sean Hannity is in the process of spinning new conspiracy theories and drawing elaborate charts that definitively prove Peter Strzok only wrote that letter to cover up the fact that he and Lisa Page were doing Deep State Secret Society to Donald Trump, by boning each other and also sending XXX sext messages.
For the rest of y'all conservatives who are not as stupid as a common Sean Hannity, RIP to your precious conspiracy theory!
Follow Evan Hurst on Twitter RIGHT HERE.
Wonkette salaries and servers are fully paid for by YOU! Please pay our salaries.
[CNN]
Evan Hurst
Evan Hurst is the managing editor of Wonkette, which means he is the boss of you, unless you are Rebecca, who is boss of him. His dog Lula is judging you right now.
Follow him on Twitter RIGHT HERE.