Deleted Comment Of Christmas Past: Get Your Jews Out Of My Sacred Baby Festival!
State/Local Politics
December 25, 2015 12:30 PM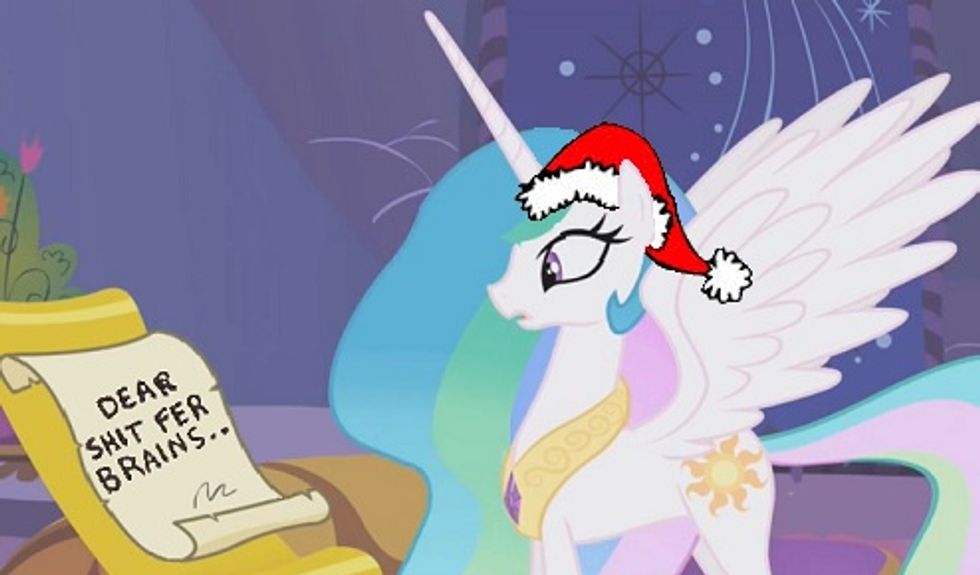 My Little Ho-Ho-Hony
---
[contextly_sidebar id="3OtBxe8StTv8yGMbNRjL7VjoKkzAj1uX"]Here again for another year, the Greatest CHRISTmas Deleted Comment ever. You may remember that in 2014, a Springfield, Massachusetts, city councilor said, at the city's Hanukkah menorah lighting "Jesus is the reason for the season." By holly jolly golly, our mockery of the good Christian city councilman soured the eggnog of one "Petermillman1," who took to the interwebs to set us straight on this matter. Here is his missive, sure to become a Holiday Tradition as unforgettable as "Yes, Virginia, There Is a Santa Claus":
The councilor is absolutely correct;Jesus is the only Reason for the season.There is no such thing as a mythological "holiday season." There is only the Advent and Christmas season. Hanukkah is not a holiday and you can't find it in the Jewish version of the Old Testament. If the Jews want to win friends and influence people, then they should cease trying to step on the Christian Christmas. As a Greek Orthodox Christian , I find Hanukkah to be very offfensive. If the Jews want to make a big deal about a Jewish holiday, then they can emphasize Rosh Hashana, Yom Kippur or even Purim, but stay away from Christmas.
Knock it off with all your Christmas-stealing, Jews! Petermillman1 is on to your little scheme. And please, Petermillman1, could you contact us immediately? We'd like you to write a regular holiday column for us. We really want to know your thoughts on Kwanzaa and the blacks.
Happy Jewmas, Jews, and Merry Molotov! STOP STEPPING ON CHRISTIAN CHRISTMAS!