Deleted Comments Of The Week: 'Wake Up And Smell The Cyanide, You Schmuck'
Elections
December 27, 2015 12:07 PM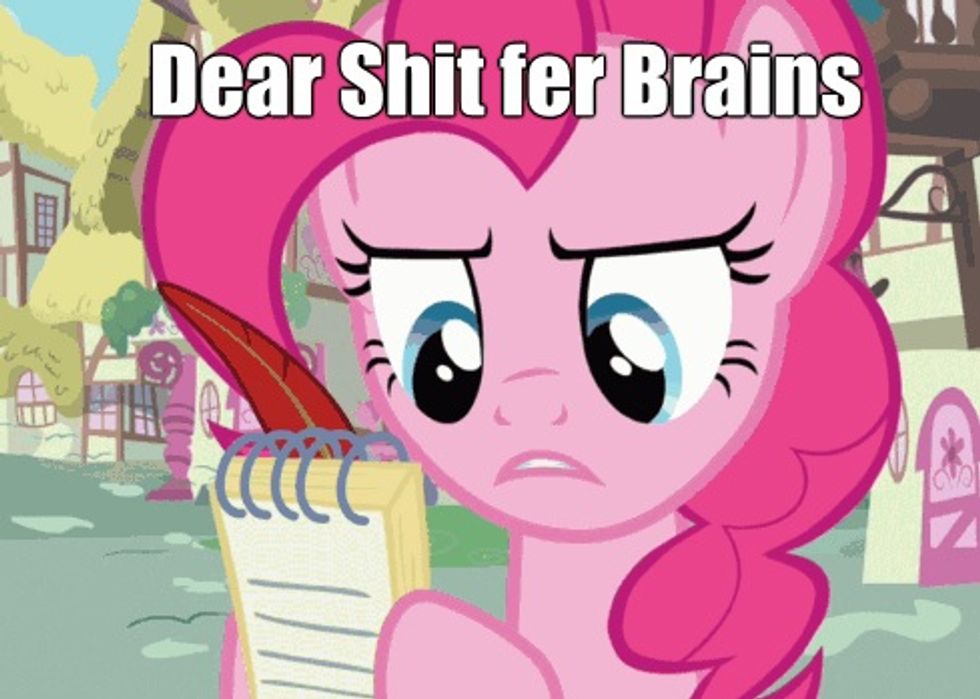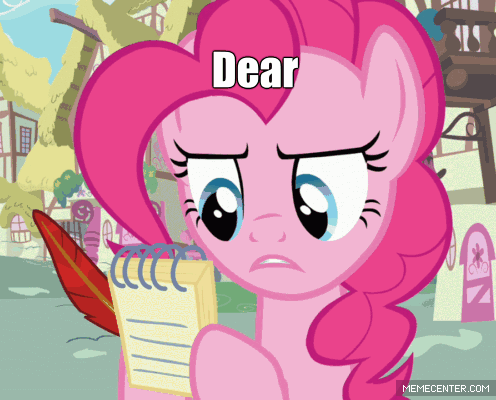 Dear Sir or Madame: I am outraged by this new writer. He isn't actually pink at all!
---
[contextly_sidebar id="jIn9nOHZT5kY9kdfStdRdhsdSPiI3T7E"]Some people don't adapt well to change. Consider the plight of one reader who used to be a huge fan of our own C.A. Pinkham until Colin fell to the Great Gawker Restructuring and started writing at this here little mommyblog, recipe hub, and nerd sanctuary. Now, Colin is quite happy at his new home, and enjoys writing about all kinds of stuff in addition to his restaurant horror stories beat. But one "Nathan Birnbaum" did not handle the transition quite so well, because he learned that the fellow who so cleverly wrote about rude diners actually had opinions on things, and those opinions are terrible. Mr. Birnbaum sent a very unhappy email in response to Colin's recent piece on convicted felon Dinesh D'Souza, who may have broken some dumb campaign fraud laws but is really a political prisoner. See if you can detect a running theme in Mr. Birnbaums' letter!
Date: Wed, Dec 23, 2015 at 8:17 PM

Subject: Pinkham get your head out of your ass

Since when have you turned into a White House controlled Communist pinko "Journalist" with his lips super-glued to Obama's asshole? Is it a Self-hating Jewish mental defect? (Don't EVEN think about crying Anti-Semite, a third of my family is Orthodox from Chicago.)

Mr.D'Souza was Reagan's Chief speech writer and a fellow Journalist of yours who was jailed for trying to bring to light the truth about our current Dictator in Chief.(I am NEITHER Republican nor Democrat, both parties are terminally CORRUPT, just an Independent.) Obama should NEVER have made it out of the Senate for his crimes of interfering with the elections of a Sovereign Nation, namely Kenya, Pelosi should have brought him up on charges and had him removed from the Senate but was too busy having a pissing contest with Bush 2 over who gets the bigger, newer airplane. The penalty for that Class 1A Felony is Life in Prison at a minimum.

After Mr.D'Souza's release he was forced to go through 9 months of unnecessary Psychological counseling(overseen by 3 separate Jewish Psychiatrists who ALL questioned why the counseling was order by Eric Holder, wasting Taxpayer's money on onerous punishment, even his jailers questioned why he was put in with murderers instead of a prison meant for white-collar criminals). This persecution of Journalists and Whistle-Blowers by the current Administration is unheard of in this Countries' History, they are supposed to be protected by the Laws of the United States, not jailed, tried in Abstentia or hunted like animals.

Wake up and smell the Cyanide you schmuck, and research your stories. You have lost a loyal reader form the BCO days.

Shalom
Colin replied to "Nathan Birnbaum" with the single sentence, "This is the best email I've ever gotten"; he also forwarded it to all of us, because how could anyone keep anything this wonderful to himself? We asked Colin to expand on his commentary for today's Dear ShitFerBrains, which he did, with brio (although we have no idea what wine pairs best with brio):
Marvel at this email, friends. Marvel at everything about it. The utterly random capitalization, apostrophe usage, and spelling errors. The "don't you dare accuse me of being anti-semitic" after saying my lack of hatred for the President was a "Jewish self-hating mental defect" but before telling me to "wake up and smell the cyanide." The conspiracy theory about Obama interfering in Kenyan elections, which is a brand new one for me. The use of Nathan Birnbaum as a pseudonym, which was a particularly nice touch (if you're curious why we're OK with not blacking out his name, this is why). This is the greatest hate e-mail I've ever received.
It really is a beaut! Among other things that "Birnbaum" got wrong: Dinesh D'Souza was never Reagan's "chief speechwriter" -- he worked as a policy analyst, for about a year. Nancy Pelosi, as Speaker of the House, would have been in no position to discipline a member of the Senate even if Obama had been a bad boy. We should also point out that the USA doesn't even have an extradition treaty with Abstentia; we certainly don't try people there.
As to that claim about interfering in Kenyan elections (here's a version from conspiracy wholesaler WND), it's been debunked multiple times, although as everyone knows, fact checkers are all on the payroll of George Soros, the Bilderberg Group, and the Trilateral Commission. Also, the Jews. Always the Jews, especially the self-hating ones.
[contextly_sidebar id="4SCP5309wAXQbPIkFbiPi1IdVDKElsHD"]We learned additional fascinating facts about The Jews from "Truman Golden," who shared some thoughts about Ted Cruz when we wrote about his hilarious new insult for scary foreigners: "undocumented Democrats," haw-haw. Ah, but what we didn't know was that Ted Cruz is secretly controlled by the usual Zionist Overlords, according to "Truman Golden," who managed to get in only a few comments before getting banhammered:
ted cruz worships his jew masters. he is repulsive.
He does pander to Jews. Maybe you should see the many videos of him licking Jewish boots.
[In reply to a commenter who joked "Did you know your screen name means 'pus sucker' in Welsh?"] Did you know your name means hasbara anti humanity talmudist trash? In any decent human language
See? Creative! Apparently hasbara is a hot slur among your modern Jew-haters.* We learn so much from our trolls. Truman Golden also shrugged off another reader's accusation of anti-Semitism, explaining "Yawn, it's boring. That label is done, finished. Try another game." And even the old standby "You know who else is repulsive?" got a rote reply:
I do I do, the Zionist Jews who are sucking our blood and driving the world to war and chaos.
It's almost enough to make you wonder if "Truman Golden" is a rudimentary anti-Semitic AI conversation bot, like a Cleverbot programmed by Stormfront.
[contextly_sidebar id="b1Zzz0gJ9tOjn5tIubHgI8Dm9208EVSo"]We also received the usual load of dingoes' bollocks directed at Muslims, especially in response to our piece on that nice bunch of idiots in Florida who are trying to get a sheriff's deputy fired for being Muslim. "David" explained that this would be perfectly legal, because Islam isn't an actual religion under whatever version of the Constitution he thinks is the law of the land:
Islam fails the constitutional test for a religion. Just for the record. Due to the fact that they require a judicial branch (sharia courts), and they require a law enforcement arm (sharia gangs) to carry out their violent and hateful rulings (stonings, beheadings, and beatings among others), they are excluded from constitutional protections as a religion. Clearly doesn't fit. That being said-discrimination and firing someone with no wrong doing is also unconstitutional. What a mess our country has been thrown into.
We like how even-handed he is, there. He never quite explained what the "constitutional test" for a real religion is, but he bravely kept explaining to readers that they know nothing:
Too many facts for your apologists? Dogshit? For offering the facts of our constitution? You people are insane and have no idea of what you speak. There is only ONE Islam and it's a hateful, contradictory, and violent ideology with a stated goal to overtake the world by FORCE. You think talking tough to me is going to keep them from assaulting you or your family??? Nope...you're a bunch of infidels and they will use you and then kill you. Bible? Sure...but killing and raping people because they won't convert were never taught by Jesus Christ. Enjoy your fantasy worlds until reality reaches YOUR neighborhood or family.
Needless to say, a couple of commenters mentioned that this bullshit was belied by their Muslim friends, neighbors, and selves, which David thought was pretty rich stuff, because as everyone knows, Muslims lie all the time about their peaceful intentions while waiting for the chance to behead all of us:
I'm not angry. I simply taught the truth...something you wacky lefties cannot handle. You hate truth because there's nothing you can do but hurl insults and assume that your infinitesimal experience (I have a neighbor...ROFL), is a perfect picture of the world. I have no hate. I simply have taken the time to study both of their "holy" texts and tell it like it is.

You need to learn the definition of Taqyia!
Ah, yes, sooner or later they all get back to the "taqiyya" canard, don't they? These guys have studied up on their Pam Geller and other hate sites, so they know all about Islamic doctrine. It was on the internet, so it must be true.
Things got silly when people started calling him a moran and A Idiot, not to mention that they were Jewishes, so David proclaimed everyone on Wonkette illiterate. He missed a perfectly good Dan Quayle "potatoe" joke, too. Still, he takes his intellectual rigor serious-like: when someone said he hadn't cited a single source to support his rants, he got quite indignant:
"You haven't identified a single source"

Sure I have. The U.S. Constitution for starters, as well as the Quran. You of course, are just repeating your ignorance.
It's true! He mentioned both, and that's all the proof needed! Finally, he told us he was through with us, since we were so willfully blind to both logic and evidence:
Again, nothing but baseless insults and a total ineptitude when it comes to debate. You are the reason America is a mess. Indoctrinated fools repeating talking points they don't even understand and debating things they've never read. Still not angry...but I admit you have made me laugh quite a bit, so please keep illustrating your total lack of intelligence and knowledge.
[contextly_sidebar id="VppkSIPQTzbPgjQJxsPTSO9w6JZOnfDq"]And then, as he flounced away, he reminded us that even though we're all going to get our heads lopped off by the Muslims in our neighborhoods, and quite soon, he'll put in a word for us with the Man Upstairs (the building super, we presume):
No wonder you guys believe that defecating in your own nests is a good idea. Merry Christmas. Jesus loves you and so do I. I'll pray for every one of you.

If praying for you feels like an attack-then you need more help than I could offer. Blessings
Yep, the parting "Jesus LOVES YOU!" -- that sounds familiar!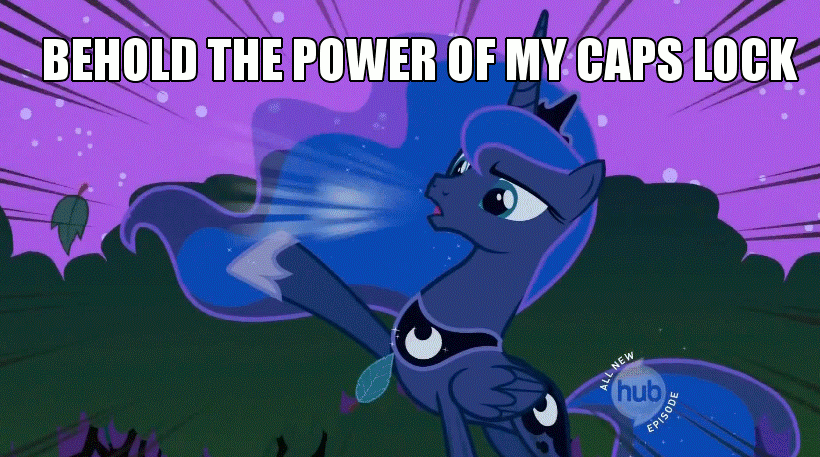 HA-HA! THE DUMB HAS BEEN DOUBLED!
[contextly_sidebar id="p2lt3xJVVPHkTK3ripumX6Iwfg92EX3o"]Finally, some wisdom on a months-old piece about how Bill Clinton did 9/11, from one "PARKS CURTIS," who even keeps his name in ALL CAPS. We'd like to believe that one day he hit capslock, then pried the key off his keyboard so he'd never fall prey to the liberal trick of not shouting ever again. Here's a small sample of his debunking another commenter's mostly-accurate observation that Osama bin Laden had been "radicalized" by the Saudi government's decision to allow U.S. troops to be based in Saudi Arabia -- though if one wanted to nitpick, it might be more accurate to say that bin Laden was radical from the start, and the arrival of infidel troops was his "reason" for declaring war on the U.S.
IT IS LIKELY IN HIS NATIVE LANGUAGE HE HAS SAID " MORE DEVOTED" OR "TRUE " WHICH LAMEINADVERTANT TAQUIYA PROMOTES TRYING TO " PROTECT ALL ISLAM FROM BEING 'STEREOTYPED ' " AMS OBAMA SAYS IS SOMEHOW HIS ROLE AS PRESIDENT OF OUIR LANMD TO GAURD AN IDEOLOGY WHOSE PURPOSE IS TO OVERTHROW OUR LAND ... WHEN HIS VERY JOB IS TO PREVENT THAT

EVEN IF HE DID SAY THAT IT WAS MERELY TAQIYA OF A MUSLIM WHO FULLY KNOWSW WHAT HIS CULT RELIGION TEACHES AND KNOWINGLY IS ASSISTING THE ADVANCEMENT OF JIHADIST TO FLY UNDER THE RADAR AND INFILTRATE THYERE IS NO " RADICAL ISLAM NON RADICAL ISLAM " THE FUNDAMENTALS OF ISLAM ARE AGREEING THAT A TERRORIST PEDOPHILE DECEIVER IS THE " PARAGON EXAMPLE / PROHET/MESSENGER OF GOD " HIS MESSAGE IS TO DECEIVE AND DESTROY ... SO EVEN BIN LADEN AND OBAMA BIN LYIN ADVANCE THIS TAQUIYA TO DESTROY IT IS CONSISATEN WITH TERRORIST PEDOPHILE DECEIVER , THE " PARAGON EXAMPLE / PROHET/MESSENGER OF GOD " & HIS MESSAGE IS TO DECEIVE AND DESTROY... THERE IS NO " RADICAL ISLAM " ANYMORE THYAN " RADICAL NAZISM " IT JUST IS WHAT IT IS DICTATED BY THE BASICS OF TERRORIST DECEIVING INNOCENT SAYING FOUNDERS CHRISTMAS IS ABOUT CHRITY HERE IS ONE I TRUST ... IF YOU NOTICE OBAMAS CHRISTMAS IS A GAME OF THANKING OUR DEFENDERS HE HAS SABOTAGED AND HE MENTIONS SANTA CLAUSE BUT NOT JESUS ... DECEPTIVE TRAITOR LIAR CRIMINAL PRESIDENT
PARKS CURTIS went on like that for quite a bit, even explaining that his all-caps writing was a form of protest: "IF YOU STOP LYING I WILL CONSIDER TYPING TOO SMALL .... NOW WHAT ?" He was also outraged that anyone would gripe that his rant was unreadable, since there are far greater matters, like the many sins of Islam, to be concerned with:
YOU ARE FURTHERING THE DECEPTION AMND AS YPOU HELP ESCALATE THE LIE THAT DESTROYS US COMPLAINING ABOUT CAPITAL LETTERS THAT HAVE NEVER POPPED A SINGLE BUTTON OF A SINGLE SHIRT ... WHAT IS THE "NON RADICAL VERSION" OF A PEDOPHILE TERRORIST BEHEADING RAPING ENSLAVING ANIMAL RAPING, DOG KILLING ,CAMEL URINE DRINKING, NECROPHILIAC HOME INVADER ROBER, RAPER, DECEPTION TEACHING, RELIGIOUS PERSECUTING, " PROPHET " ./.. YOU SIR ARE A BLATANT LIAR AND YOU WILL NO PREY ON THE EDUCATED BUT THE NAIVE AND IGNORANT ,,, YOU DARE TO WHINE ABOUT CLEAR FREEDOM OF EXPRESSION ISSUE OF ARTISTIC LICENSE WHILE YOU FURTHER THE VERY DECEPTION OF ISLAM DUALITY THAT PLACES OUR CHILDREN ON AN ALYER OF SOCAIL ACCEPTABILITY TO BE KILLED RAPED SLAUGHTERED MUTILTLATED ABDUCTED AND SOLD ? YOU ARE VILE
There was a lot more like that, and if the person PARKS CURTIS was yelling at hadn't flagged his comment, we imagine he'd still be at it. For his own sake, we banhammered him, so he could get back to his important job volunteering at Trump campaign headquarters.
* Update: Commenter Doloras Funkette has this clarification on "hasbara" and nuances of which we were not aware:
*sigh* Please delete that line about "hasbara" being a line used by "Jew-haters". Hasbara is Hebrew for "explaining", and generally refers to Israeli government astroturfing on comments blogs to defend their Occupied Territories policies. Anti-Semitic assholes misuse the term to bash all Jews whether they support the Israeli govt or not; but "hasbara" as shorthand for Israeli government propaganda is a real term of political debate, not a racial slur.