Depression Continues, Stocks Back To 1997
News
February 23, 2009 02:14 PM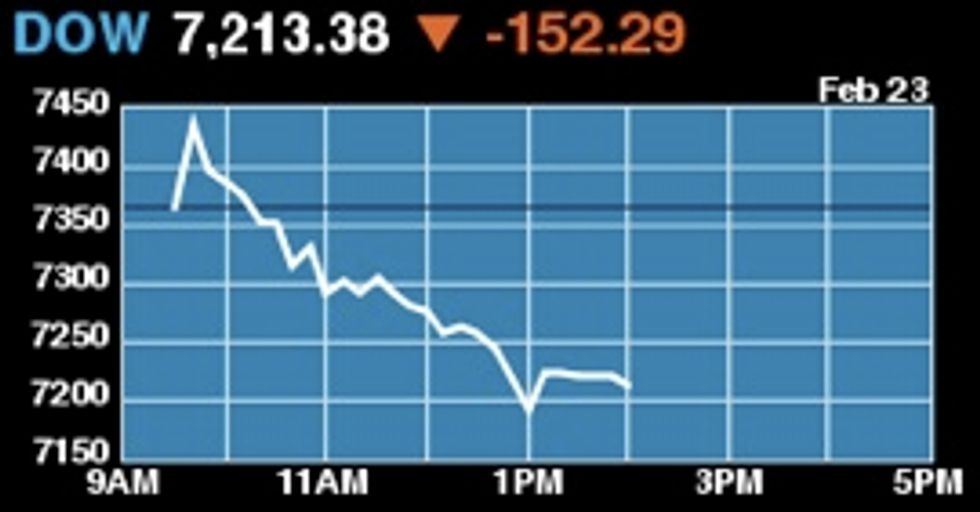 Yes, sure, a stock index is not anexact reflection of the economy -- the market is usually about six months ahead of what's actually happening, which is why unemployment can take so long to catch up with a sell-off, which is why the continued plunge of ALL major stock indices (worldwide!) is, um, terrifying?
---
It's increasingly difficult to imagine what Obama could possibly do or say to pluck the iceberg out of this particular Titanic's hull, and then patch it, with Magick. $800 billion dumped all over the country for every sort of infrastructure and aid? Nah dood. Cut the incredible Bush/Cheney deficit in HALF in the first term? What else ya got? SEVERAL TRILLION pumped into the banks? Sell!
Anyway, the S&P500 and Dow Jones indices are now down to 1997 levels. Monicagate!