Derp Roundup: Andrea Tantaros Does Bondage!
News
April 30, 2016 01:06 PM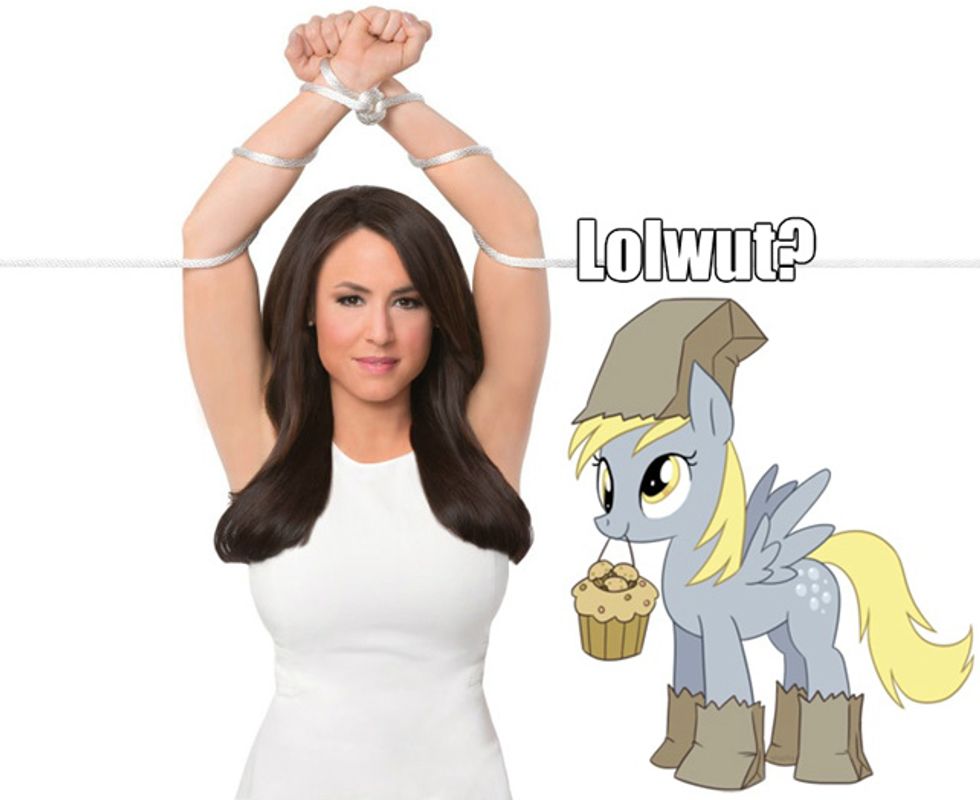 ---
Time for another quick check-in with stories what were clogging up our browser tabs all week but we couldn't quite bring ourselves to do a full post on, but which were too wonderfully stoopit to ignore altogether. Also a fine excuse to start day-drinking!
Andrea Tantaros Is Fit To Be Tied
Sorry to disappoint, but Fox News professional idiot Andrea Tantaros does not have a fun hobby involving safewords, as far as we know. Instead, she's written a book on the completely novel idea that feminism has made women's lives miserable or some such, and explaining that ladies can't really "have it all" unless they find the right man, because that's just how it is, and also shame on how feminism is ruining the world for manly men, too. It's called Tied Up in Knots: How Getting What We Wanted Made Women Miserable, and we have provided an Amazon linky right there because if anyone's dumb enough to buy it, we want a cut of their folly. You can find a very special piece by Tantaros over at the New York Post, full of such insights as
Women should never stop wanting to lead and captain their own course, but every good captain needs a worthy co-pilot. Females shouldn't be afraid to sit back and relinquish control by letting their man lead, or help.
"A lot of feminine-looking women and women in general have assumed the role of a man, and it's driving the real men away. We are talking about women who have lost sight of, or lost the willingness to accept the primal dynamic between the sexes." (That's not Tantaros; that's an expert she quotes)
My life has gotten exponentially better since I surrendered my independent streak to my worthy and doting partner. Sure, I can pay my own bills and open my doors but quite frankly, I don't want to anymore.
Sounds "empowering"!
You Don't Fuckin' Say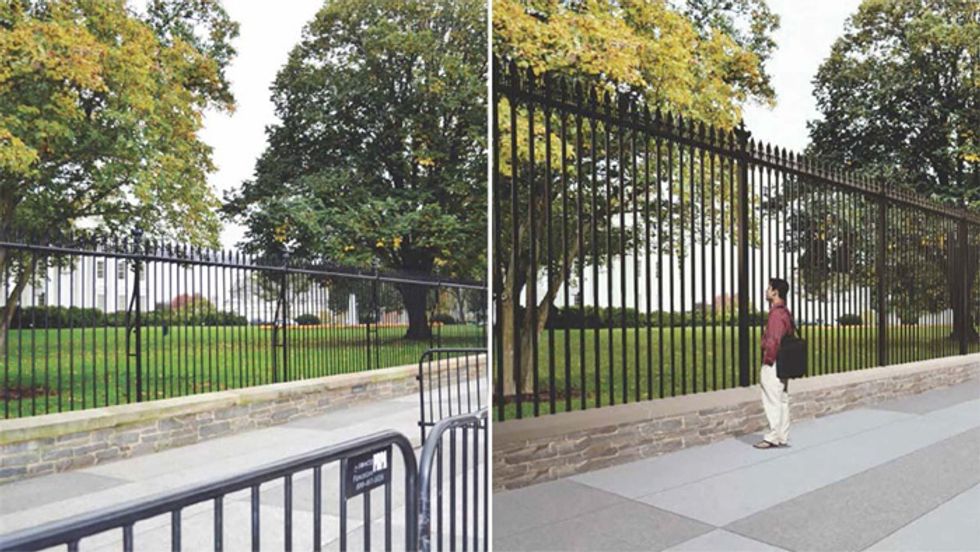 You don't fuckin' say.
Secret Service Plans to Raise White House Fence by 5 Feet

Secret Service: 'Current fence simply is not adequate for a modern era'
You don't fuckin' say.
The Key Word Is Survival On The New Frontier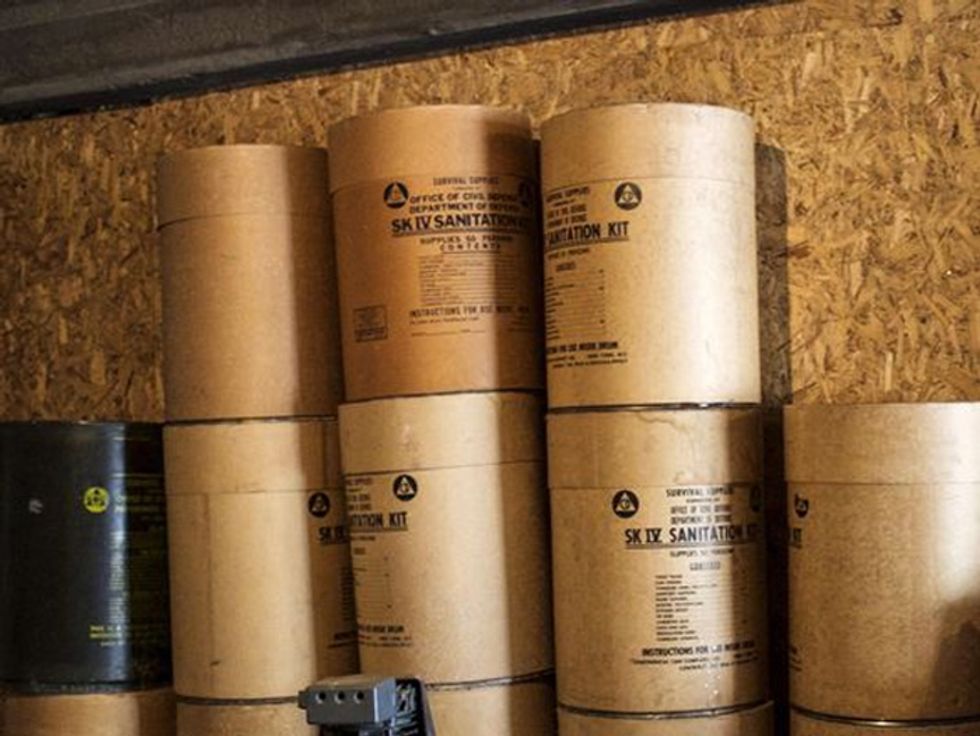 Need to stock your fallout shelter or private prepper bunker for when the Shit Hits the Fan and society crumbles after Obama declares himself dictator for life? Or just looking for the perfect accent for your Fallout 4 theme party? Gallatin County, Montana has a forgotten stockpile of 36 Cold War-era sanitation kits, meant to provide minimal terlet facilities for fallout shelters, dating from 1964, according to a shipping label. They'd been stored in a garage at the county fairgrounds and the county is looking to auction the darn things off.
Inside: one toilet seat, one commode liner, 10 rolls of toilet paper, 60 sanitary napkins, 12 packets of commode chemical, one pair of plastic gloves, one tie wire, one can opener, 70 plastic water cups with lids, and 5 feet of rubber tubing. Enough, the drum says, to supply 50 people.

"The kits themselves are a pretty cool reminder of the Cold War," said Shane Hope, an archeologist on the county's Historic Preservation Board. "Of the subtle but real fear of a nuclear World War III" [...]

The county auditor's staff called the Department of Defense to see if they wanted them back. They didn't.
Shoot! A fella could have a pretty good weekend in Dallas with all that stuff!
The county will first offer the kits to museums, then auction off whatever's not taken. No date for the auction or possible prices have been set yet. Get one of these babies, and you'll have the right dynamic for the Poo Frontier!
And yes, we are required by law to close with this:
Oddly Enough, This Story Is NOT From Florida: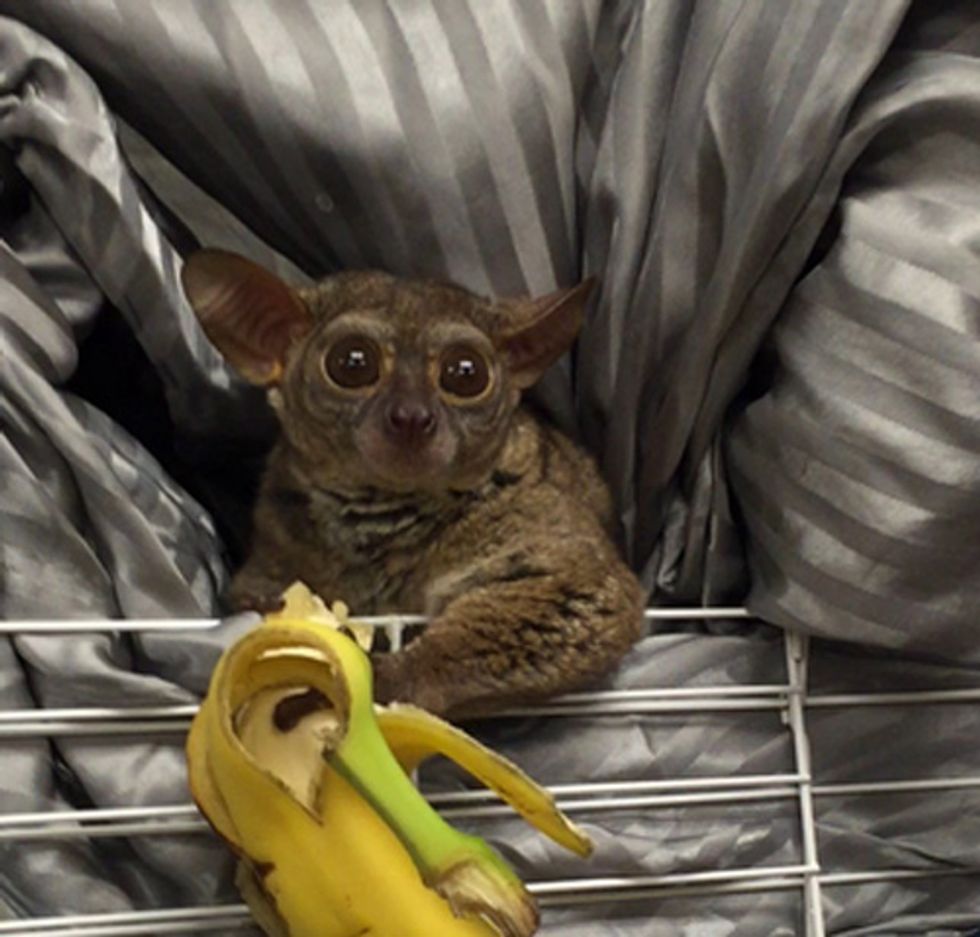 Your Weird Crime Story of the week comes from Eugene, Oregon, where a gentleman named Nathan Allen McClain was arrested on multiple charges after burglarizing his own pet shop. McClain's wife reported a break-in at the Zany Zoo pet shop in Eugene in March, saying the robbers had made off with a whole bunch of money from the sale of Girl Scout Cookies, a laptop, and a bush baby, a small nocturnal primate named "Gooey."
Mr. McClain was busted March 17 in Eugene after using the pilfered Girl Scout money to hire a prostitute, to whom he also gave Gooey as a tip. He was then arrested a second time on March 19 in Albany "because he walked out of a porn shop next door to the police department and was apparently under the influence of methamphetamine."
You never would have dreamed meth was involved in this story, would you?
Officer Rick Lowe was perfectly professional about the whole thing, explaining to KGW Teevee, "I've worked prostitution for eight and a half years. This is my first time ever recovering a monkey from a prostitute."
Gooey has been placed in an animal shelter and is doing well, and while a Bush Baby, or more properly a galago, is a primate and not a monkey, Yr. Wonkette encourages you to begin using the phrase "WHOREMONKEY" at such times as you feel appropriate. And if we had a million dollars, we'd buy you a whoremonkey. Haven't you always wanted a whoremonkey?
Update / Programming Note: Oh, yeah, tonight is Barry Bamz's final White House Correspondents Dinner, hosted by Larry Wilmore, so it might actually be worth watching? The festivities begin at 7:00correction: 9:00 EDT, so we will have an open thread for your snarking enjoyment, because we love you.
[NY Post / NBC4 Washington / Bozeman Daily Chronicle / KGW via Mediaite]