Did You Know That Scott Brown Made 9/11 Happen, Too?
News
January 15, 2010 04:14 PM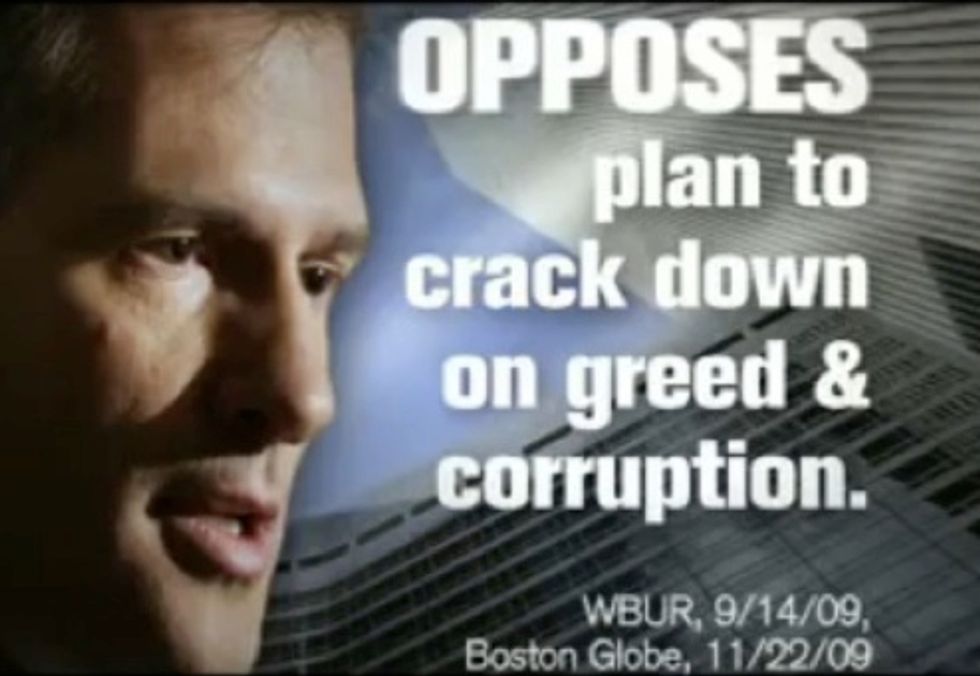 It must have been "Rent-A-Republican" morning at the DSCC, because an advertisement error this avoidable could only have been produced by John McCain, or his daughter: "The image in the attack on Scott Brown for his alleged closeness to Wall Street pictures the [World] Trade Center and the destroyed Marriott Hotel on its western side." Damn! OF ALL THE BUILDINGS IN NEW YORK CITY! Nary an American will forget where they were when they first saw those images of the Marriott Hotel crashing.
---
The DSCC has "fixed" the ad and put in some other corporate-y lookin' building or another atop the ashes of the World Trade Center and its precious Marriott Hotel: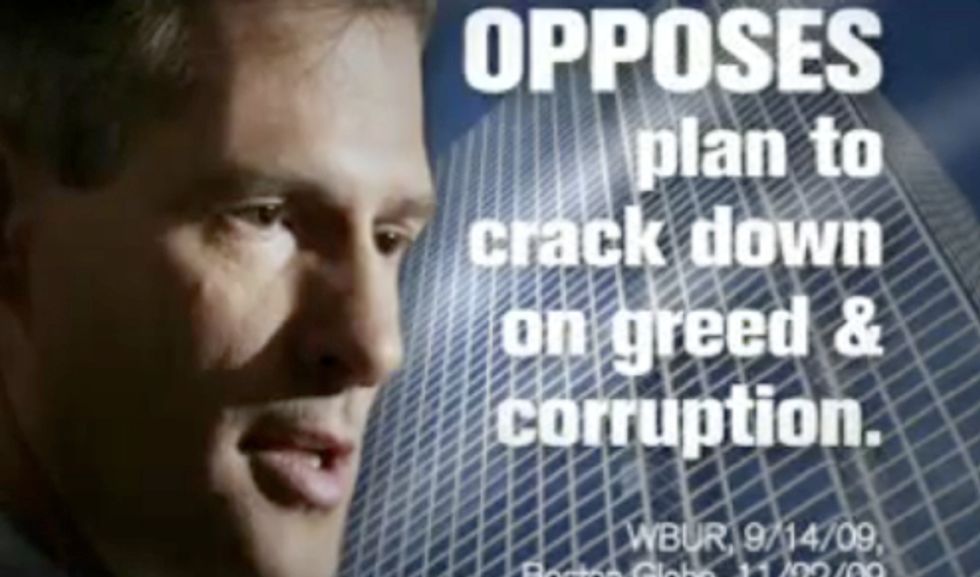 Grr... just look at those greedy corrupt bankers, hiding behind all that glass, thinking they're so special... well we'll show them who's... who's the...
A Trade Center image in DSCC spot [Ben Smith]