Did You Taxpayers Know That You Wrote This Teabag Letter?
News
April 14, 2009 09:49 AM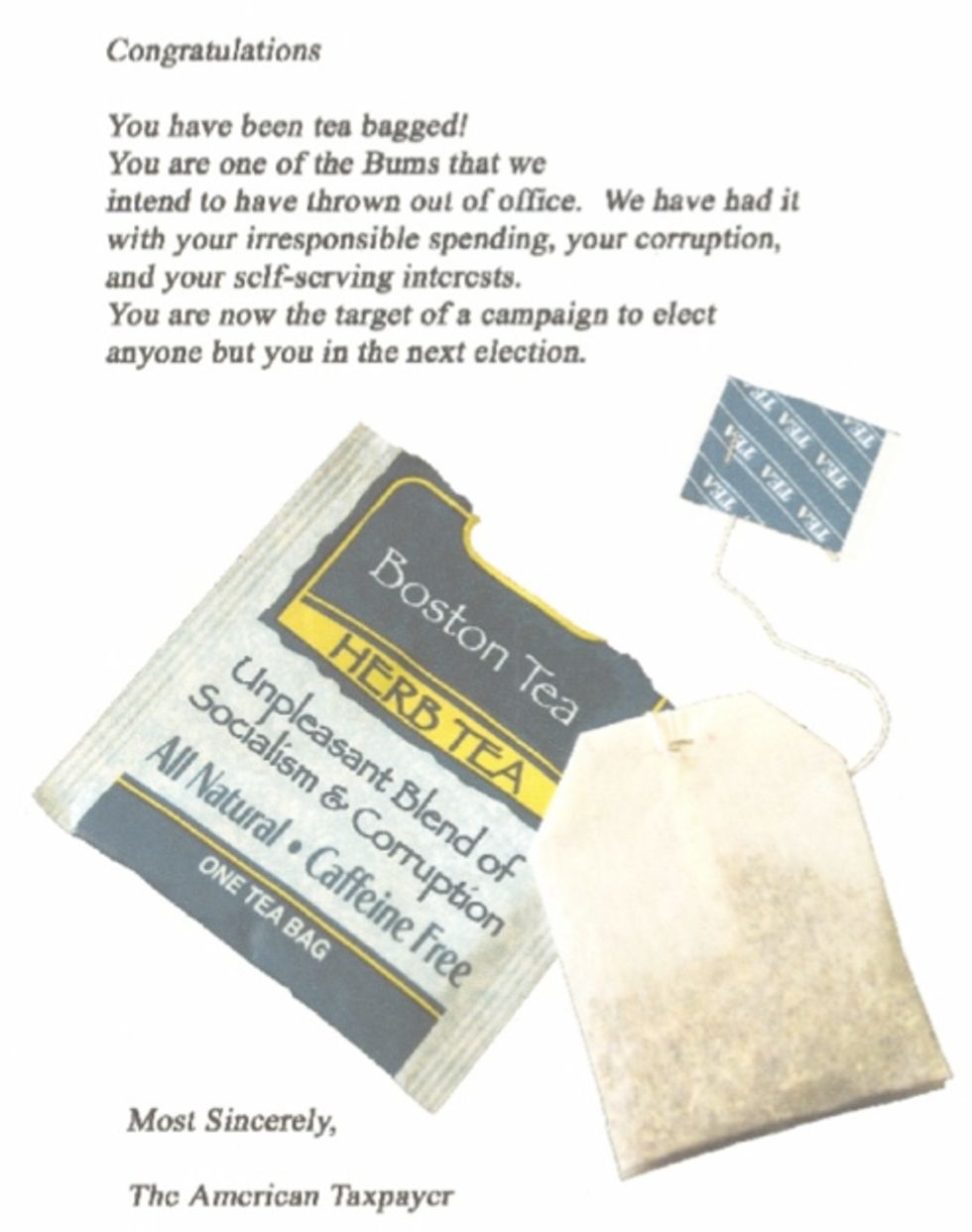 'Tis butone more moon until Tax Party Day, so Hill staffers should expect a veritable Ejaculation of insane teabagging art pamphlet mail today from their proudly Bitter constituents, who have become rather deft practitioners of the Microsoft Publisher application on their Hansen Writing Balls. Thank you to Hill operative "Bilbo" for the above letter.