Do Not Mess With This D.C. Lady's Signs, She Will Wreck You
News
November 06, 2012 05:40 PM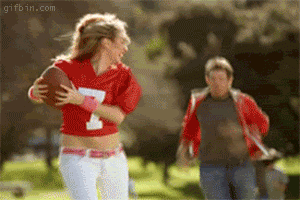 Just so you know, D.C. Advisory Neighborhood Commission candidate Grace Daughtridge is NOT MESSING AROUND. Not only has she"reestablished" the 11th-largest tree in the District, but she was at a polling place today, and saw a dude futzing with one of her campaign signs, and, if the allegedlies have it right, she took that dude out.
---
NBC Washington brings us the nitty-gritty:
Grace Daughtridge allegedly tackled a man in his 40s outside the King Greenleaf Recreation Center in Southwest around 11:15 a.m., claiming he was tampering with some of her campaign signs.
Wham-bam! It's just like how she says she's been "preventing thieves from stealing rims and tires"!
She takes this stuff serious-like. But this sign stuff... maybe... too serious-like?
A police report claims that she continued to yell homophobic slurs at the man as he entered the recreation center.
Hm. Yes. Probably. And it's weird, because it sounds nothing like the lady portrayed in this community blog post, about bike lanes:
Then there were the people who just don't like cyclists. One particularly angry woman [update: the elected First District Ward Six Rep for the South West Neighborhood Assembly Grace E. Daughtridge] asked "Who are these bike lanes for? Who uses a bike to drop off their kids at school? Who brings home groceries for a family of four on a bicycle?"

After each question several hands went up, to which she responded sarcastically each time "Congratulations, you must be real proud of yourself" and adding after the school question "You're an irresponsible parent."
Somebody should probably go back and check to see if that guy was tampering with signs, or if Daughtridge was just running around tackling people. [NBC 4]