Summer's Hottest Man-Flesh Is Donald Trump Jr., If You're Into Faces That Look Like That
News
July 31, 2018 04:30 PM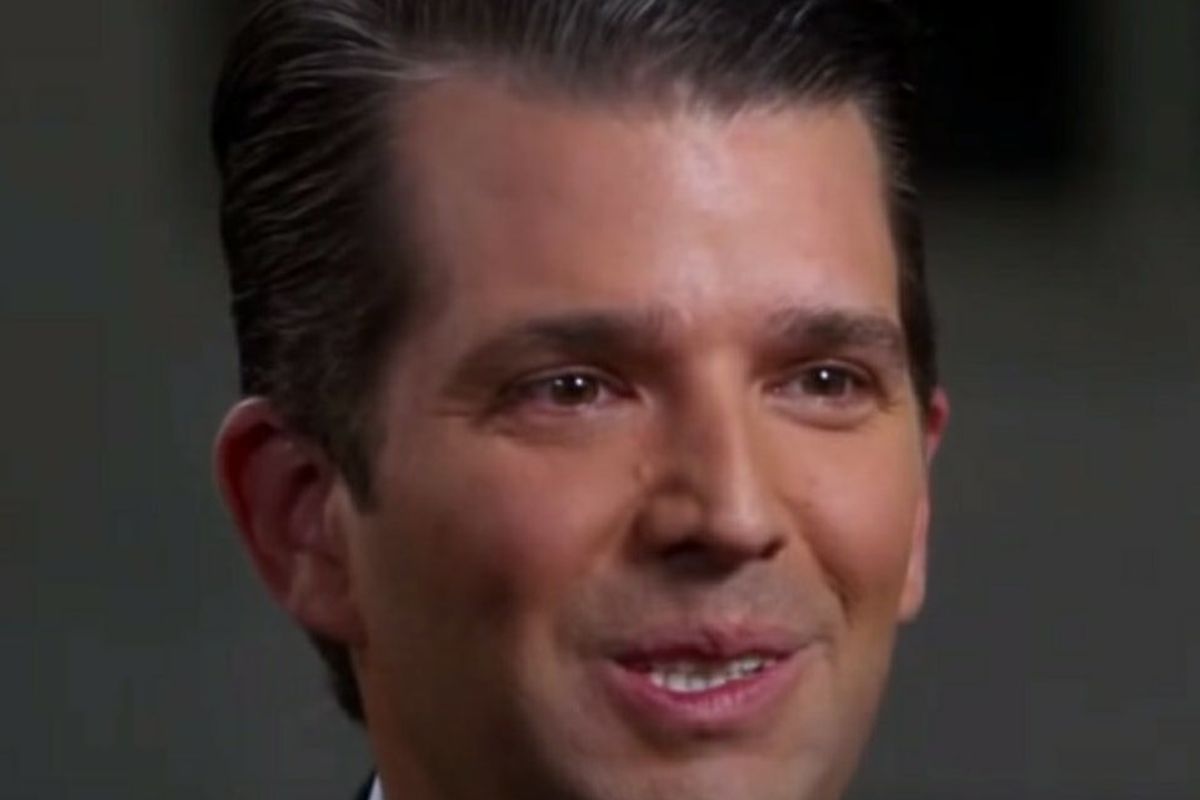 For once, we are savoring a rare moment of TWITTER IS BORING AND THE NEWS IS EERILY QUIET RIGHT NOW. So let's look at Donald Trump Jr.'s Instagram and see if he's finally gotten a doctor to look at that thing on his face, oh wait that is his face, thoughts 'n' prayers for his face!
A quick look at Junior's most recent activities reveal a whole lot of Junior fondling a bunch of fish. Herein, we will rank the top three pictures of Junior cavorting with fish, because he's posted exactly three of them:
---
3. The one where if you squint Junior looks like he has a normal face while he's holding this one really good fish: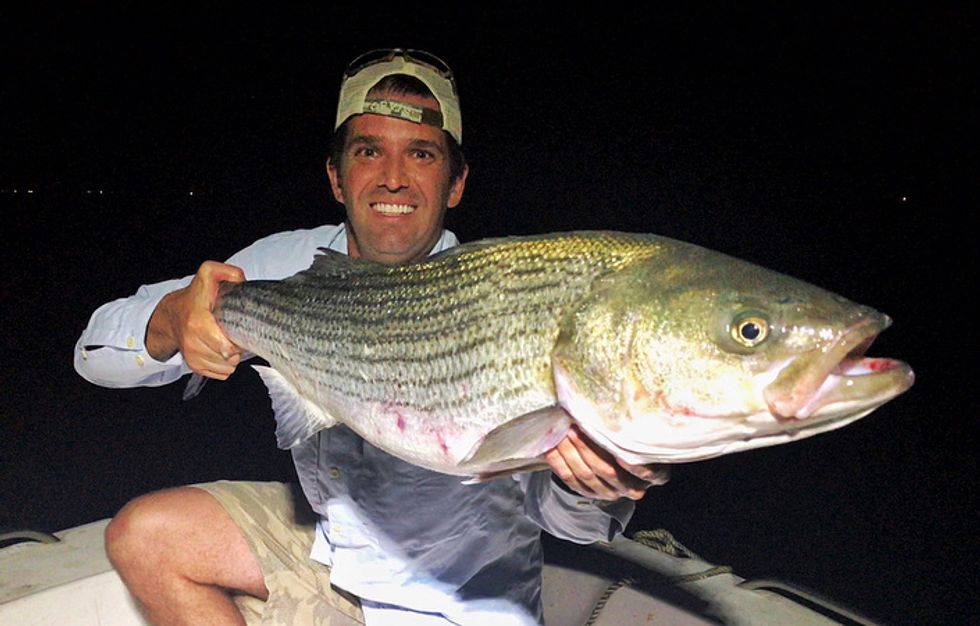 Good fish, Junior! Needs improvement, Junior's face!
2. The one where Junior and his girlfriend Kimberly Guilfoyle are both holding a very good fish and at least she's not showing everybody Junior's dick like she did at Fox News, ALLEGEDLY.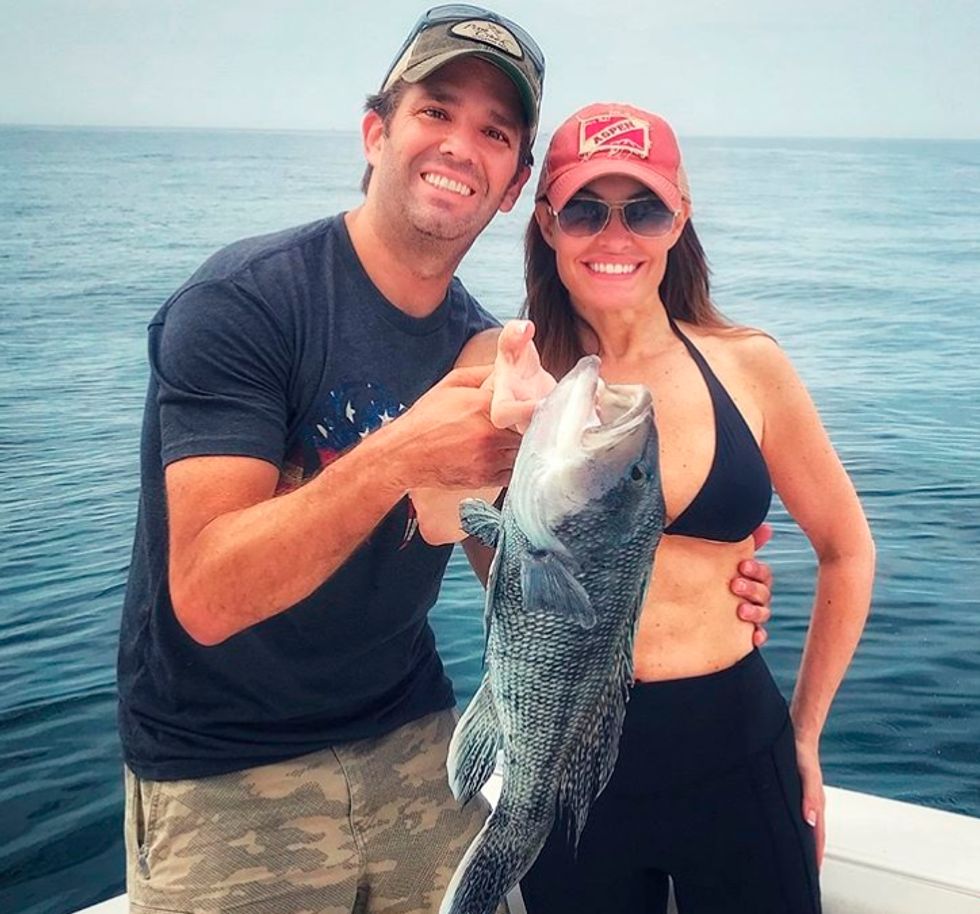 Keep Junior's gross dick to YOURSELF, Guilfoyle, allegedly!
And the winner is ...
3. The one where everything about Junior looks wrong but OMG IS HE WEARING A PRETTY FISH PANTSUIT? WAS IT A REMAINDER FROM THE IVANKA COLLECTION? WHERE YOU GET THAT PRETTY FISH PANTSUIT, JUNIOR?
Seriously what in the hell is this: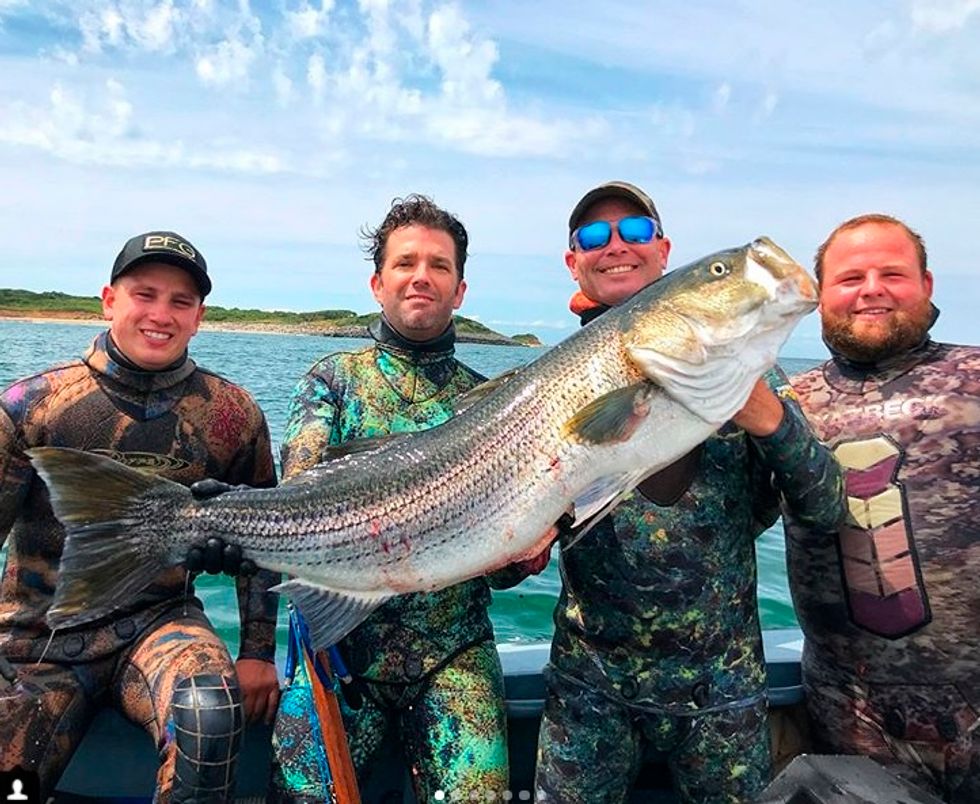 OK, we get it, there are special fish costumes for very serious fish hunters who catch such big fishes it takes several men to hold them at once. Fine.
But let's go to the close-up: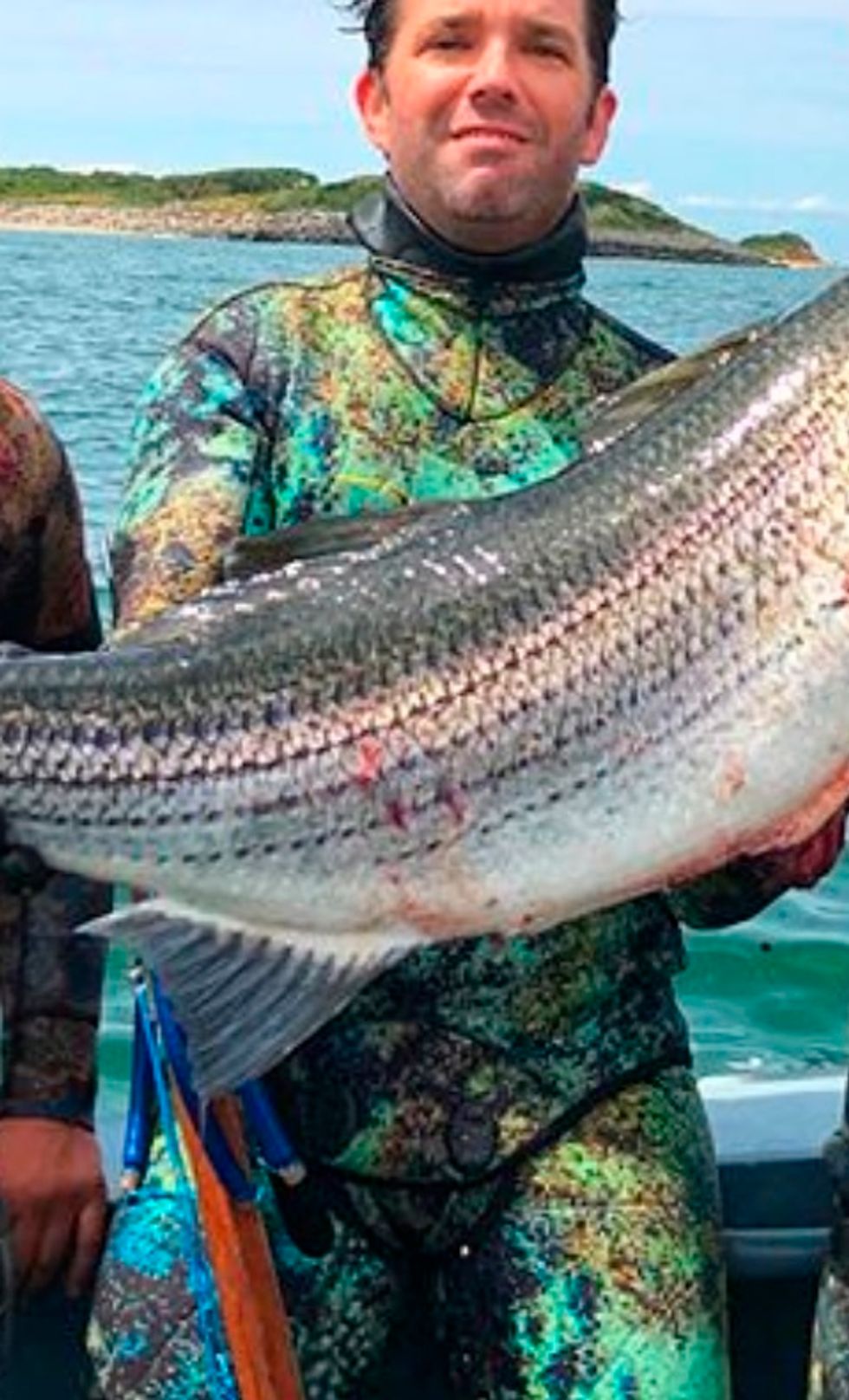 And the award for Most Likely To Dress Up As Liza Minnelli For Fish Trip With The Boys goes to ...
Anyway, to close out this post and to be even more of a dick, here is a video of Junior rowing. We'll give him credit for the fact that bro works out. Just sad to see his face moving back and forth like this:
Want some screengrabs of that? Hell no you don't, but we took 'em: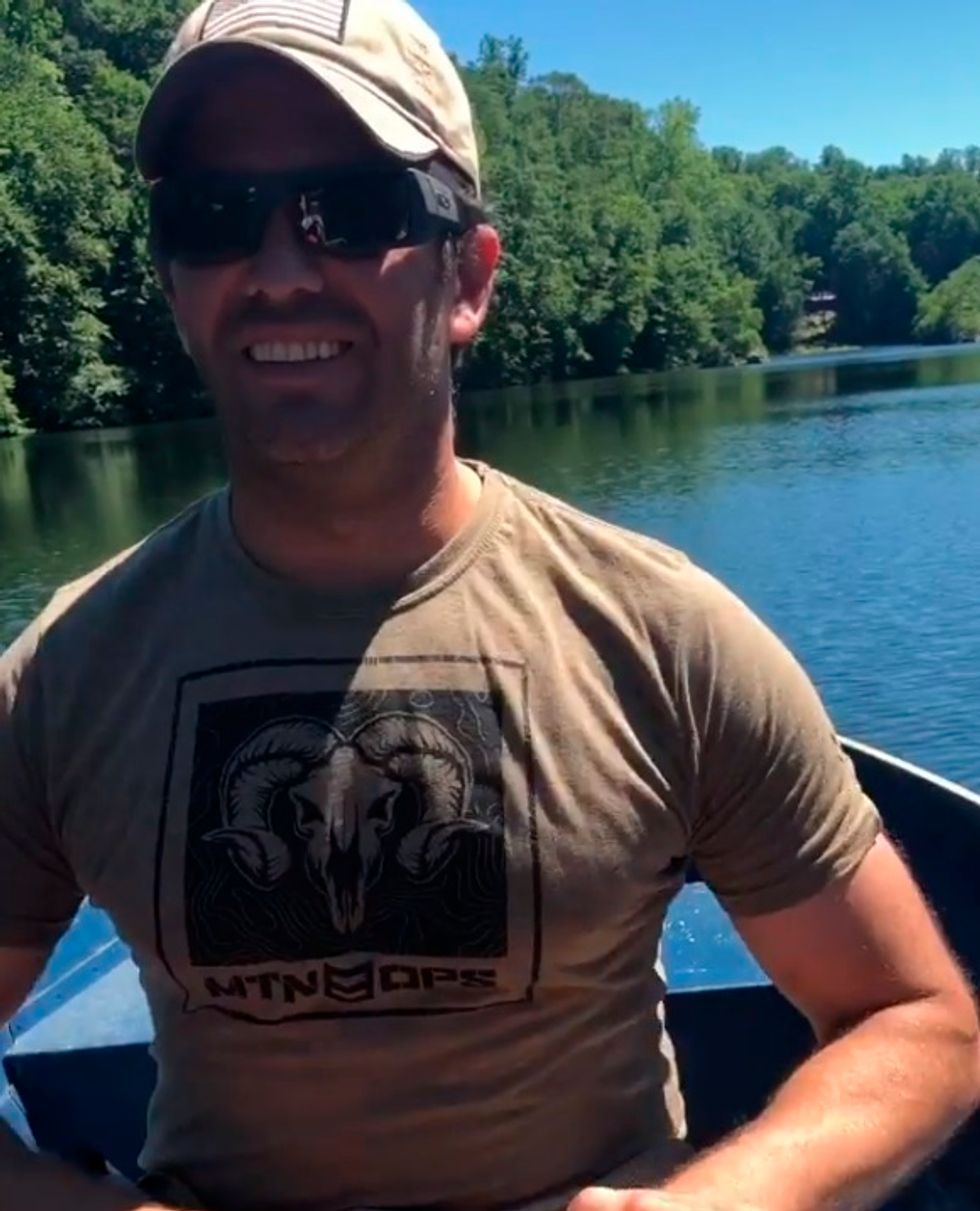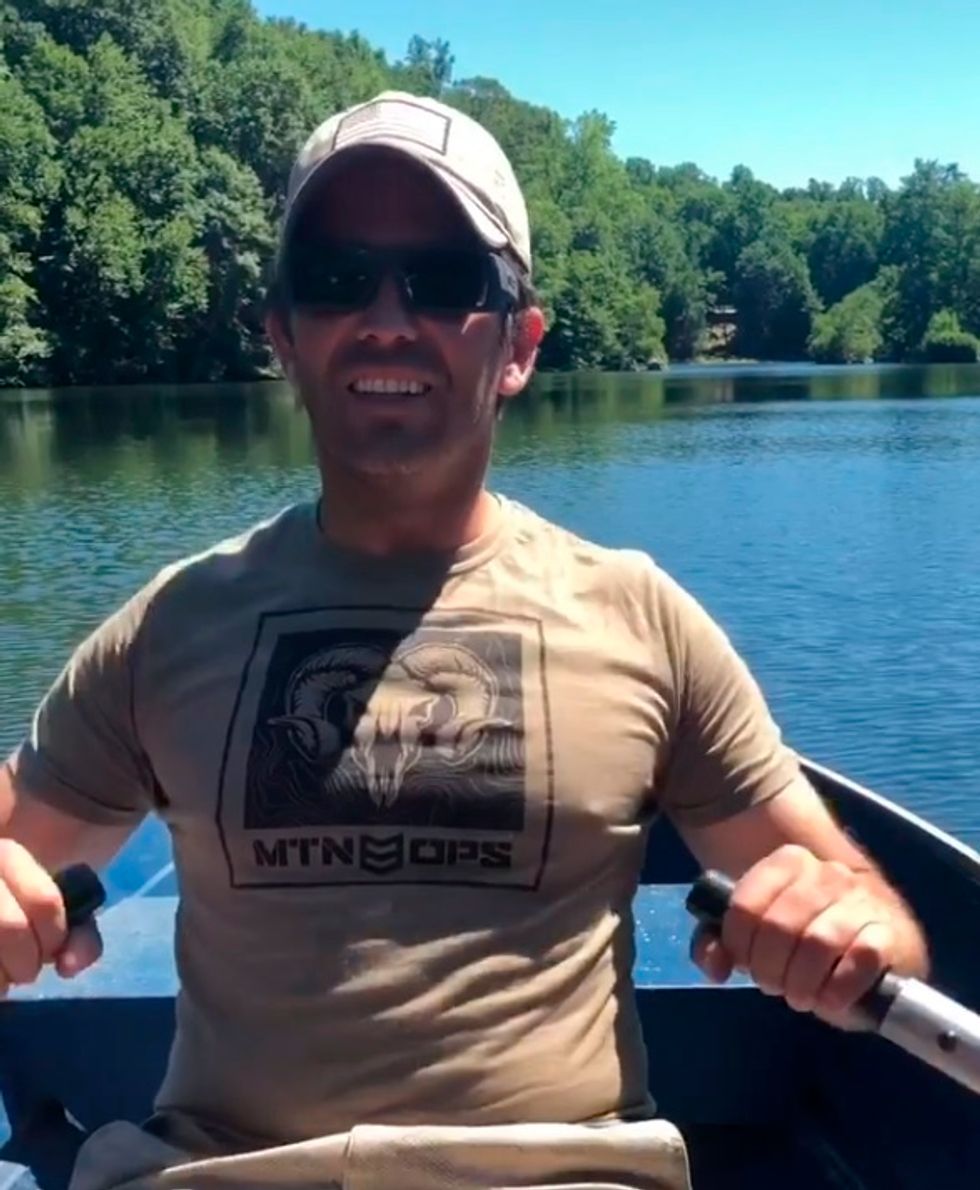 If this post turned you on, please go fix all your problems.
If, on the other hand, you have nothing nice to say about Junior's face, continue to sit by us. Also it is your OPEN FISH THREAD.
Follow Evan Hurst on Twitter RIGHT NOW, DO IT RIGHT NOW!

Help Wonkette LIVE FOREVER! Seriously, if you can, please help, by making a donation of MONEY.
Evan Hurst
Evan Hurst is the managing editor of Wonkette, which means he is the boss of you, unless you are Rebecca, who is boss of him. His dog Lula is judging you right now.
Follow him on Twitter RIGHT HERE.