Donald Sterling: Why Can't Magic Johnson Be As Great A Guy As Donald Sterling?
News
May 13, 2014 12:32 PM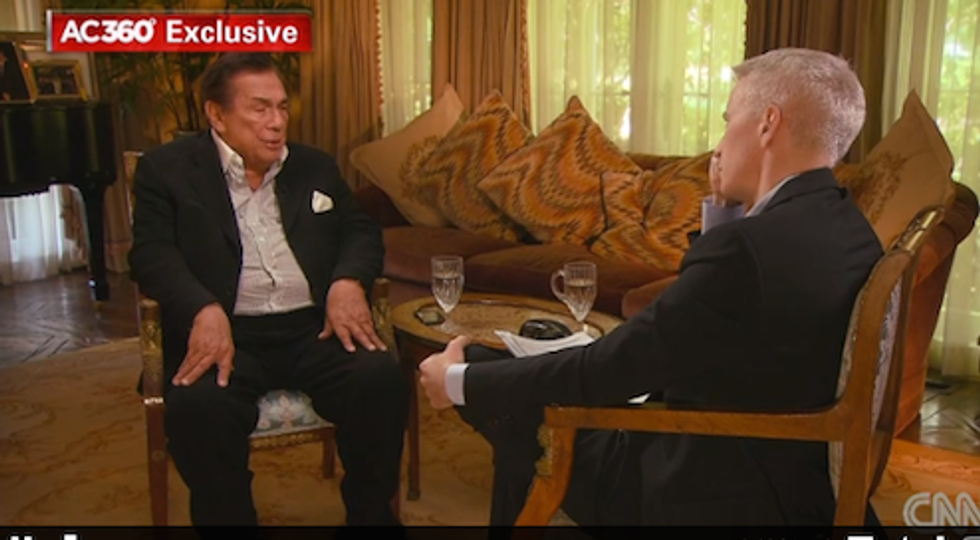 Sadly, AC360 has only put  5 minutes of last night's Donald Sterling debacle online, which is a shame because Sterling let his racist freak flag fly, except that he's not a racist because he says he's not a racist, which is a magical shield against being racist. Also, he bashed Magic Johnson.
---
Dude, you do NOT go after Magic.
What was Sterling's first ridiculous about Magic? That Magic told him to keep quiet because he would straighten things out with V. Stiviano but it was all really just a plot to buy the Clippers.