Donald Trump Looked Sun Eclipse Best SEO Fucking Idiot
Science
August 21, 2017 04:13 PM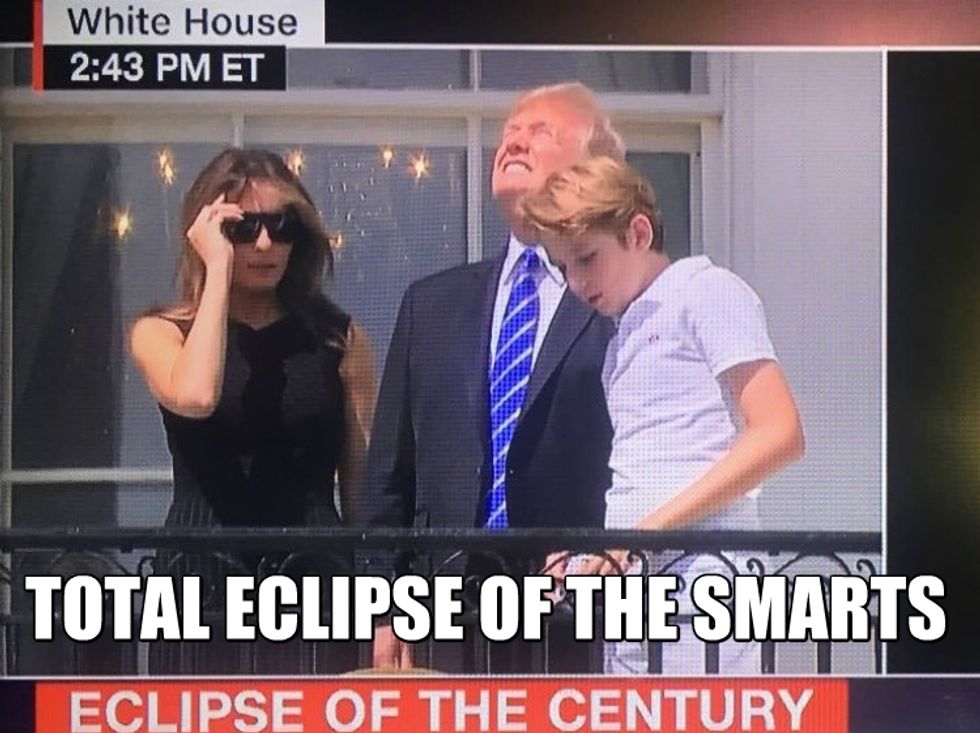 He's just not all that bright, bless his heart
---
Yes, even though we TOLD HIM NOT TO, the president of the United States of America went and looked right at the sun during the solar eclipse. No concerns that his vision will be harmed however, since it was clear from the campaign that this man has no vision whatsoever. But as the sun faded as inevitably as NASA's climate research funding, this is how the smartest leader in the world reacted:
TFW you learn the hard way. #Eclipse2017pic.twitter.com/6mkQz62DC5

— Brenna Williams (@brennawilliams) August 21, 2017
Role model? Who's a role model? Melania, she's the model. So Donald Trump looked right at the eclipse and he saw the eclipse and the eclipse LOOKED AT HIM.
Oh, yes, and the Twitters brought the funny, because Americans are far brighter than the Dim Bulb in Chief: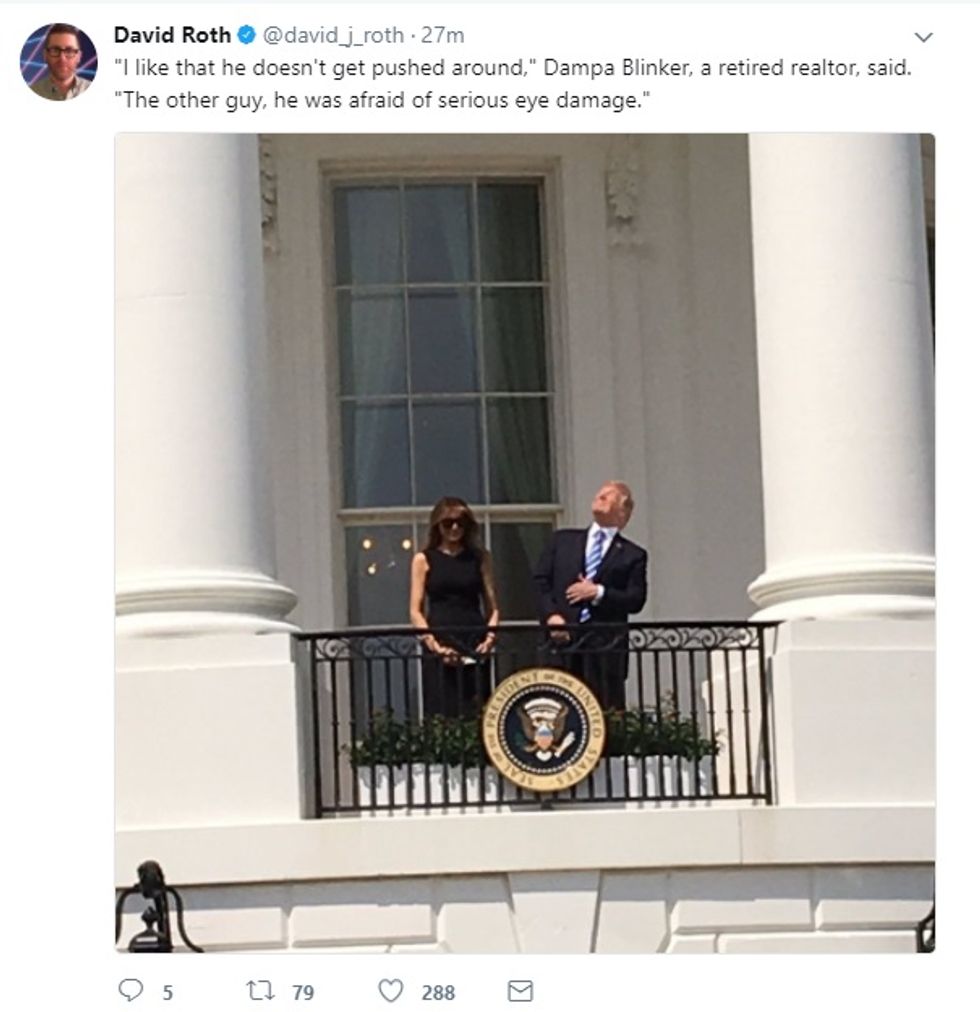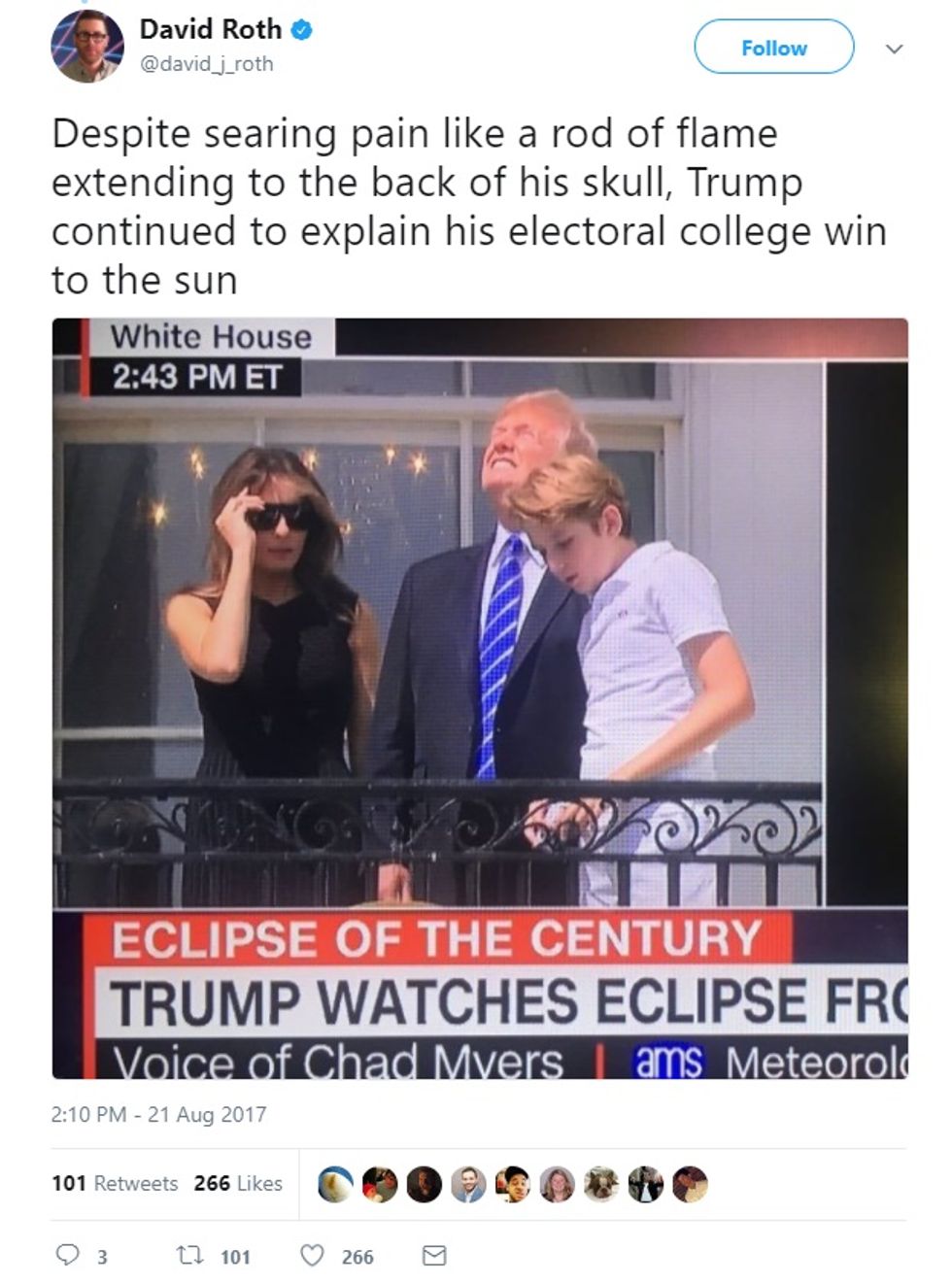 He was warned, and yet he persisted. Because he is A Idiot: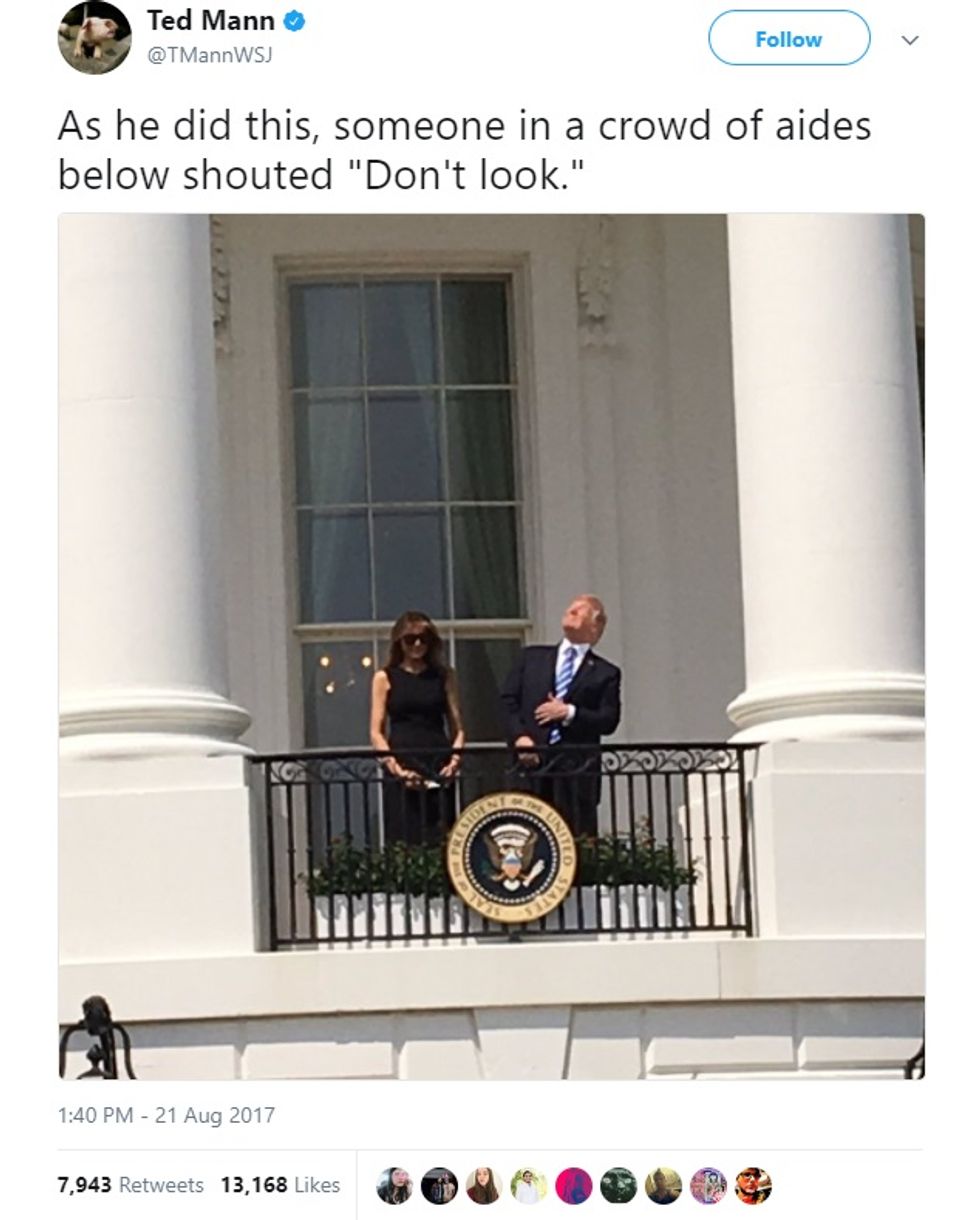 Meanwhile, the Attorney General Lee, Jefferson Beauregard Sessions (vomit), was left exclaiming "Oh, my star!"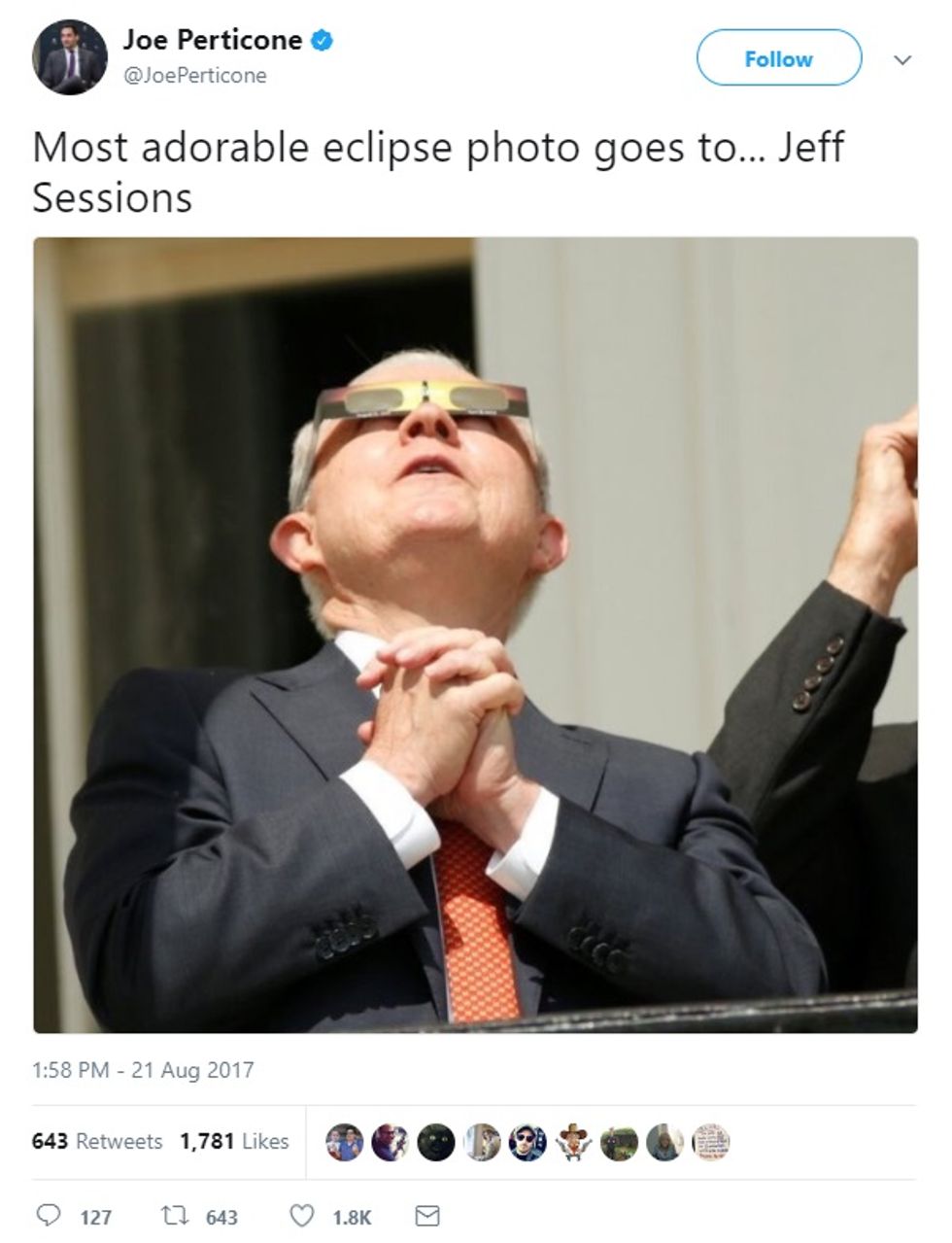 Following it with 'and Bars' was kind of tacky, though.
While Hot Pocket Man was burnin' out his eyes up there alone, NASA-TV tossed out this factoid: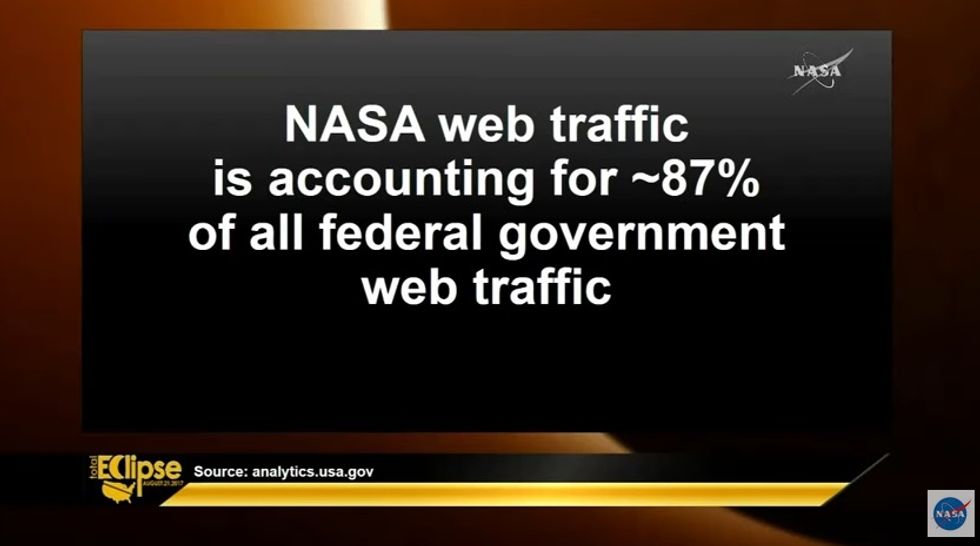 Science is cool. Science is REAL. But the president of the United States is hollowing out NASA's budget for climate science, and has disbanded the federal advisory committee on climate change.
Just about what you'd expect from a man who looks right at the sun.
UPDATE: Wouldn't you know it, just after this went up, we saw The Guardian had posted the Best Possible Take: How to tell if you damaged your eyes during the eclipse. It truly is a must-click!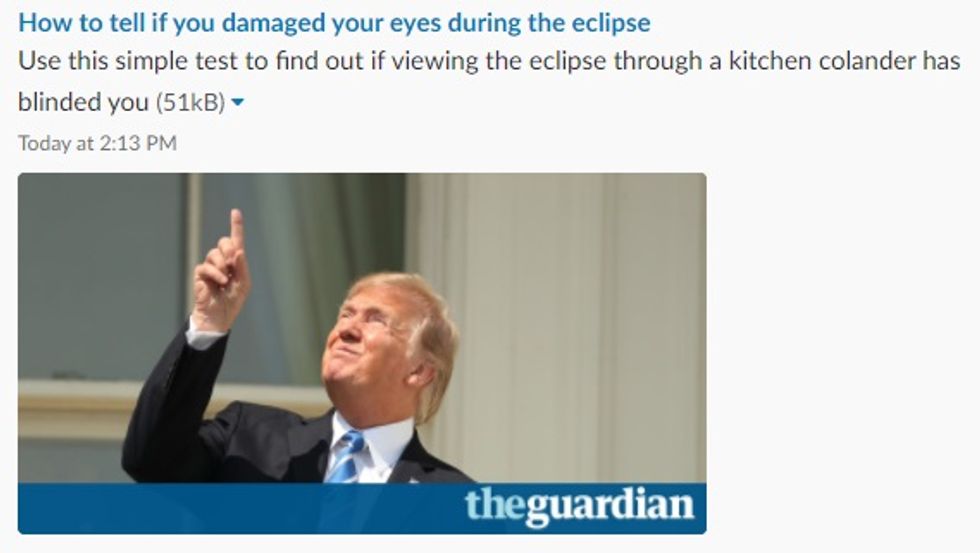 It's your SECOND OPEN THREAD, because one was NOT ENOUGH!
Yr Wonkette relies on your donations to keep running -- and we're almost always safe to look at. Please click that "Donate" clicky!