Donald Trump Lost Every Case In The World Yesterday And Then Made Up Some More Cases To Lose Those Too
Legal
December 09, 2020 11:15 AM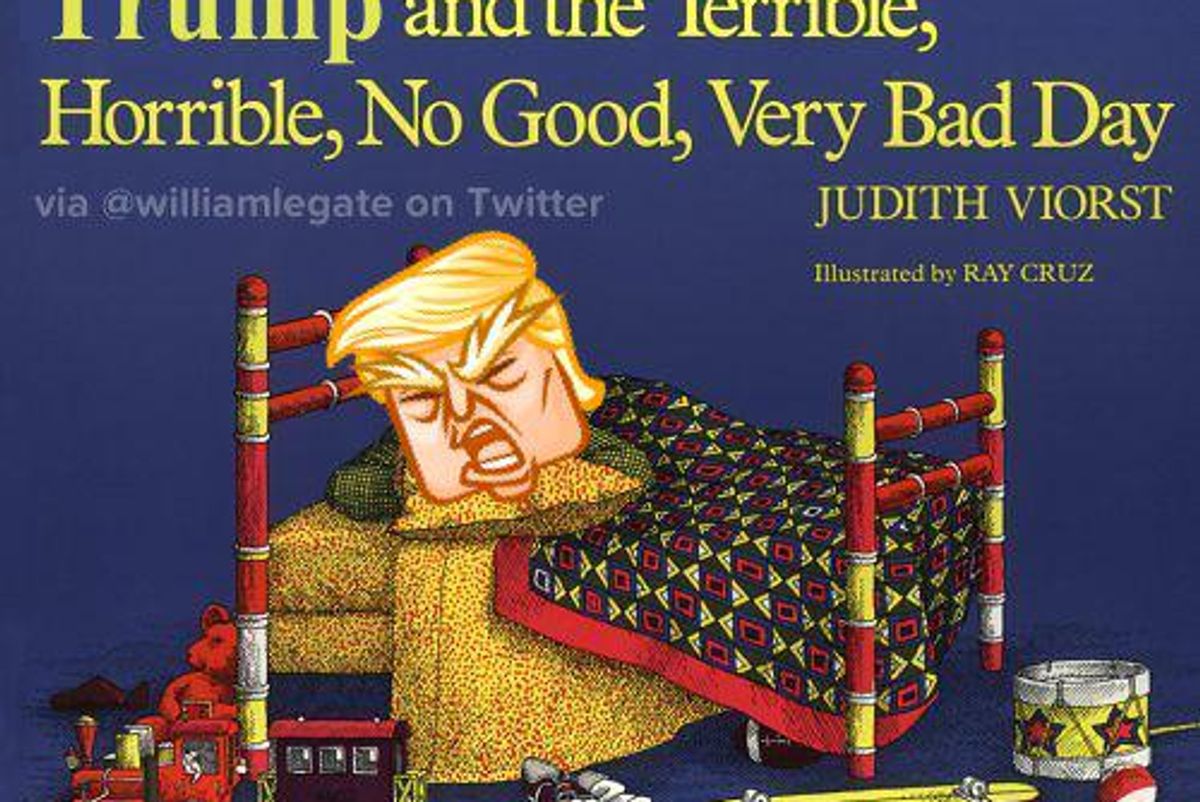 Yesterday was national Safe Harbor Day, where states celebrate the continuation of our democratic experiment by finishing up all election tabulations, recounts, and litigation in preparation for the Dec. 14 Electoral College vote. Naturally Team Trump celebrated in its usual fashion — with another round of humiliating asskickings in court. USA! USA!
Democratic superlawyer Marc Elias promised us a wild day, and he wasn't wrong. In rapid succession, a Michigan court refused a request for an audit in Wayne County, the Pennsylvania Supreme Court denied the Trump campaign's appeal of a lower court's refusal to throw out some absentee ballots in Bucks County, and a court in Fulton County, Georgia, dismissed a GOP suit seeking to decertify the state's votes based on gobbledygook statistical analysis "proving" that Biden couldn't possibly have won.
---
Later in the day, the Supreme Court refused to grant an emergency injunction in the suit filed by Pennsylvania Republicans alleging that the mail-in ballot law which they themselves enacted and used for two elections was somehow UNLEGAL. Big shocker after Ted Cruz offered to argue the case, and then Roy Moore penned an amicus brief, right?
A federal court in Michigan tossed the gobshite Sharpiegate redux case filed by pig ignorant Sheriff Dar Leaf on grounds of BRO, DO YOU EVEN LAWYER? "[T]he application contains no specific causes of action, something that is fundamental to any complaint seeking relief." Woof!
Then the Supreme Court of Arizona agreed with the trial judge that Chemtrail Kelli Ward's allegations of rampant signature fraud and something nefarious having to do with the bog standard procedure of duplicating physically damaged ballots so that the machines can read them was a flaming sack of dogshit. Has Ward gotten on Twitter again to tell her state's Republican governor to shut the hell up? Don't know, don't care.
And just under the wire at midnight, the Supreme Court of Nevada booted an election challenge mounted by Republican electors, affirming the trial court's finding that the plaintiffs failed to demonstrate "under any standard of proof" that there was rampant vote fraud conducted with the connivance of local officials conspiring to ratfuck the signature matching software.
But President Trump and his allies remain undaunted. They're putting all their chips on the mindfuckingly stupid case filed yesterday by Texas Attorney General Ken Paxton.
This was not my case as has been so incorrectly reported. The case that everyone has been waiting for is the State'… https://t.co/AvOciPl67M

— Donald J. Trump (@Donald J. Trump) 1607521176.0
"We will be INTERVENING in the Texas (plus many other states) case. This is the big one. Our Country needs a victory!" he tweeted moments later. Which raises the question as to whether our Legal Scholar in Chief has actually read the case to know that "ALL CRITERIA MET." Because — lawsplainer alert! — the only reason Paxton is able to march right into Chief Justice Roberts' front hall is that the Supreme Court has original jurisdiction when one state sues another. If the Trump campaign intervenes, that will no longer be the case. Ditto for rumors that Sidney Powell's BIG PLAN all along has been to get her Kraken suits deep fried into calamari at the lower courts, so she can ultimately triumph at SCOTUS by joining the case filed <checks notes> yesterday by that craven whore Ken Paxton.
No, just no.
They got caught because we were leading by so much more than they ever thought possible. Late night ballot "dumps"… https://t.co/vDp27cruKe

— Donald J. Trump (@Donald J. Trump) 1607459354.0
Oh, well, when you put it like that ...
HAHA, NO, FUCK OFF FOREVER.
Follow Liz Dye on Twitter RIGHT HERE!

Please click here to support your Wonkette. And if you're ordering your quarantine goods on Amazon, this is the link to do it.
Liz Dye
Liz Dye lives in Baltimore with her wonderful husband and a houseful of teenagers. When she isn't being mad about a thing on the internet, she's hiding in plain sight in the carpool line. She's the one wearing yoga pants glaring at her phone.