Down-Home Diner Food That Will Harden Your Arteries With Love
News
June 16, 2009 03:17 PM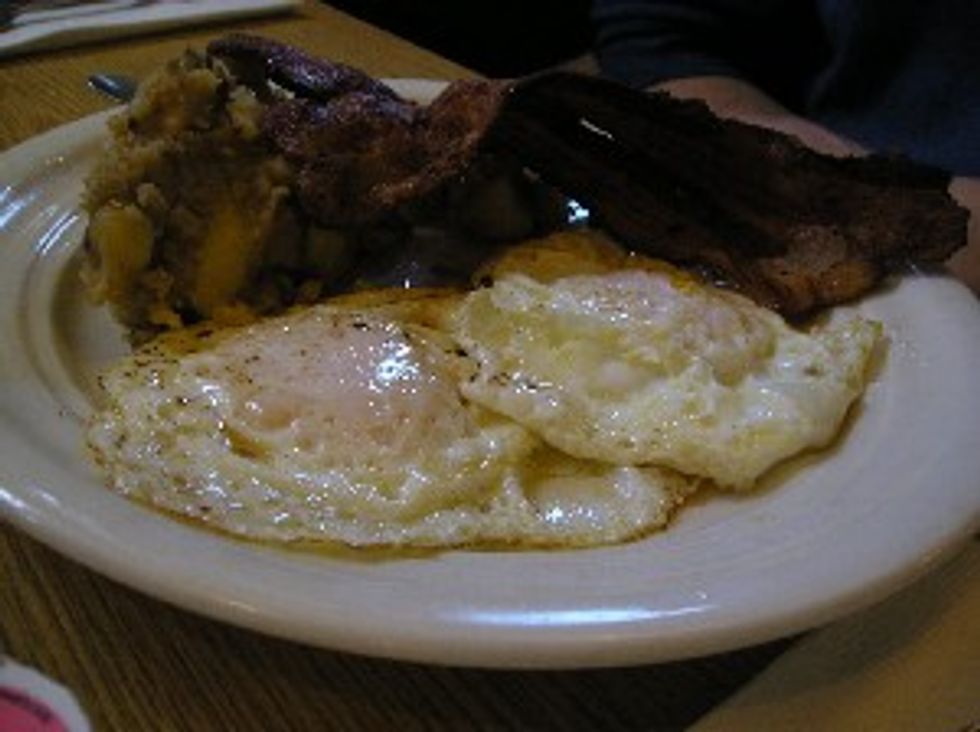 The Florida Avenue Grill is an old-school Southern diner, serving classic fare since the 1940s. Go here for the history and the charm, but not for your health.
---
The small diner space is lined with autographed pictures of prominent African-Americans and Washingtonians. Since Florida Ave. is a small place, expect a wait for brunch. But while you wait, enjoy the ambiance -- the photos lining the walls, the laid back Southern charm of the waitresses, and the feeling that you're sitting at a type of restaurant that in other cities has become a dying breed.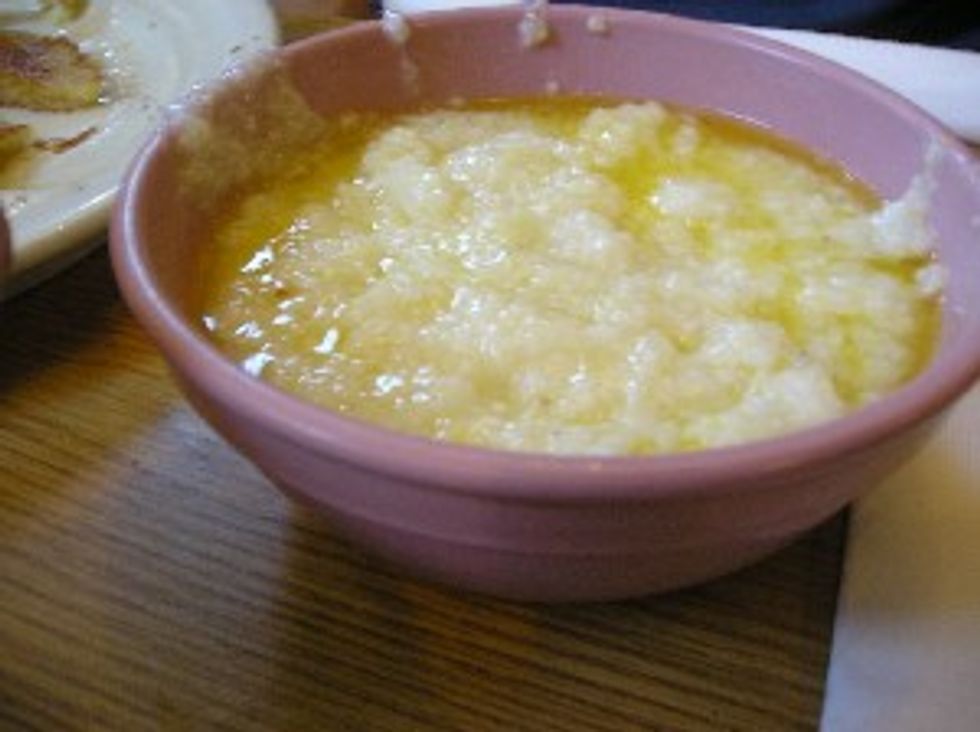 The food's a bit of a mixed bag, but fortunately, none of it costs very much. Pluses: the enormous, light and airy hotcakes and the eggs, which aren't overcooked. Minuses: the bacon (dry) and the homefries (mushy); both had probably been sitting around for too long. Tossup: the grits, which were substantive and flavorful, but which came swimming in butter.
We also tried the corned beef hash and the country ham. The hash was crispy and delicious, while the ham was stringy and disappointing. The Virginia ham, which is a large thick slice, would probably be a better choice next time.
Leave the calorie-counting at home and pop a Lipitor before you go to Florida Ave. -- a place that turns out decent diner food in an authentic atmosphere that reminds you of D.C.'s Southern roots.
Florida Avenue Grill, 1100 Florida Ave. NW, Washington D.C. 20009, (202) 265-1586.