Dude Running For Gabby Giffords' Seat Chews Out 'Crybaby' Police Officer
News
March 21, 2012 09:00 AM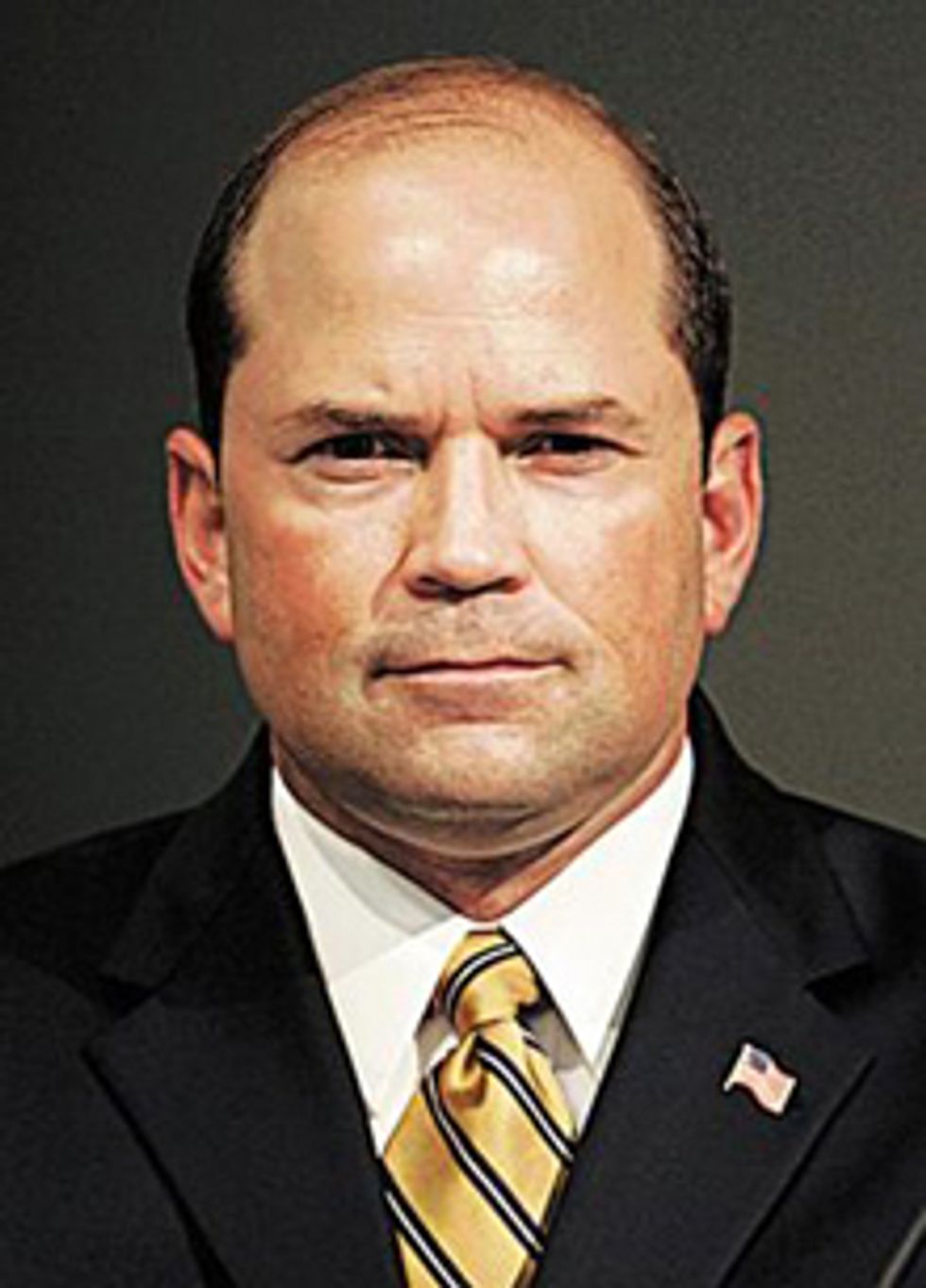 And now we revisit Arizona, that great state of lies, anger, and murder, to see which hilarious Republican will maybe replace Gabrielle Giffords in her congressional district. Maybe this guy? "A Republican Arizona state senator running for the U.S. House seat vacated by former Rep. Gabrielle Giffords slammed a local police officer for opposing his legislation in a committee hearing, calling the officer a 'six-foot-four, 250-pound crybaby.'" Sure, this guy sounds good.
---
State Sen. Frank Antenori, who got a traffic ticket a few years ago that he finally just paid off, after losing his license, went on to write a piece of legislation making it harder to giving red-light traffic tickets. This legislation was just killed following a police officer's testimony, which Antenori did not take well. From the Arizona Guardian, via Blog for Arizona:
The man who wants to replace former Congresswoman Gabrielle Giffords flipped his lid Thursday and cussed out a Phoenix police officer who helped kill one of his proposed laws, according to numerous eyewitnesses at the Capitol.

Sen. Frank Antenori accused veteran Phoenix police officer, Walter Olsen, of lying to a House committee and later described the law enforcement officer as a,"six-foot-four 250-pound crybaby."
This will require a Beer Summit to fix! Or not, because Republicans get away with pretty much everything.
[via HuffPo]