Earth-Shattering Midterm Elections Result In Same Congress Leadership
News
November 16, 2010 01:40 PM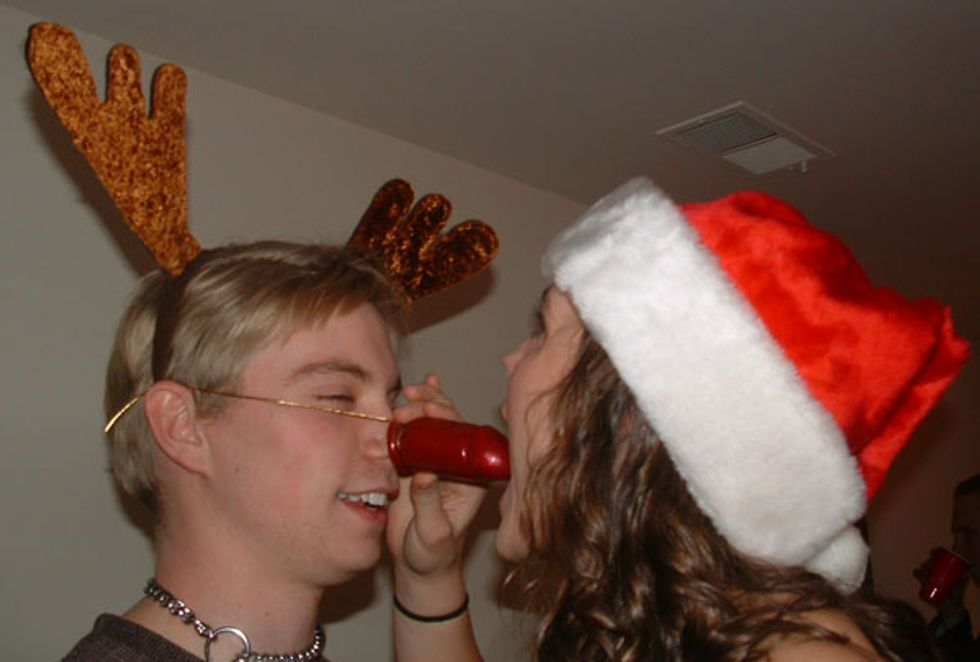 The new Senate leadership has been voted on, and because November 2 was such a huge election in which the nation unequivocally told the government EVERYTHING IS WRONG AND MUST CHANGE, ALL THANKS TO THAT MR. HOPE GUY,the exact same leadership has been re-elected on both sides. Yes, that evil socialist Harry Reid has lost his job to Senate newcomer Harry Reid, and the Teabaggers overthrew Mitch McConnell in favor of rising conservative hero Mitch McConnell. Coupling this with the expectation that Nancy Pelosi's team and John Boehner's people will all get to keep their respective party roles, more or less, it's an astonishing reminder of just how much things changed in these fateful reindeer-dildo midterm elections.
---
Harry Reid of Nevada will continue as majority leader, with Dick Durbin of Illinois continung on as the number two, in the whip position. Daniel Inouye, who is from Hawaii, continues president pro tempore, and Charles E. Schumer of New York, vice chair of the conference, a postion he prevoiusly held, will now take the additional title of chair of the Democratic Policy Committee.
Yeah, that's right! America showed them! The Teabaggers went to the polls a couple of weeks back, broke a lot of voting booths because they were VOTING SO HARD, and the entire Kenyan leadership of the Democratic Party immediately died from natural causes related to socialism.
A few moments later, Minority Leader Mitch McConnell, Republican of Kentucky, announced that he had been re-elected, as had Jon Kyl, the Republican whip from Arizona. The Republican conference chair will remain Sen. Lamar Alexander of Tennessee and John Thune of South Dakota was re-elected chairman of the Senate Republican Policy Committee. The National Republican Senatorial Committee will continue to be led by John Cornyn of Texas. Sen. John Barrasso of Wyoming stays on as conference vice chairman.
YOUUUUUUUNG GUNS! PEW PEW PEW PEW! RAND PAUL WIN. This is what Mitch McConnell and his extremely moderate cronies get for not being members of the Tea Party and thus failing to win control of the Senate. God, what LOSERS those guys are. Have fun in the political wilderness while Sharron Angle controls the Senate with her Senate Speaker gavel! Haha, YES. WHAT AN IMPORTANT ELECTION. [NYT]