Eastern Market Reopens and the Brunching Is Good
News
June 26, 2009 02:40 PM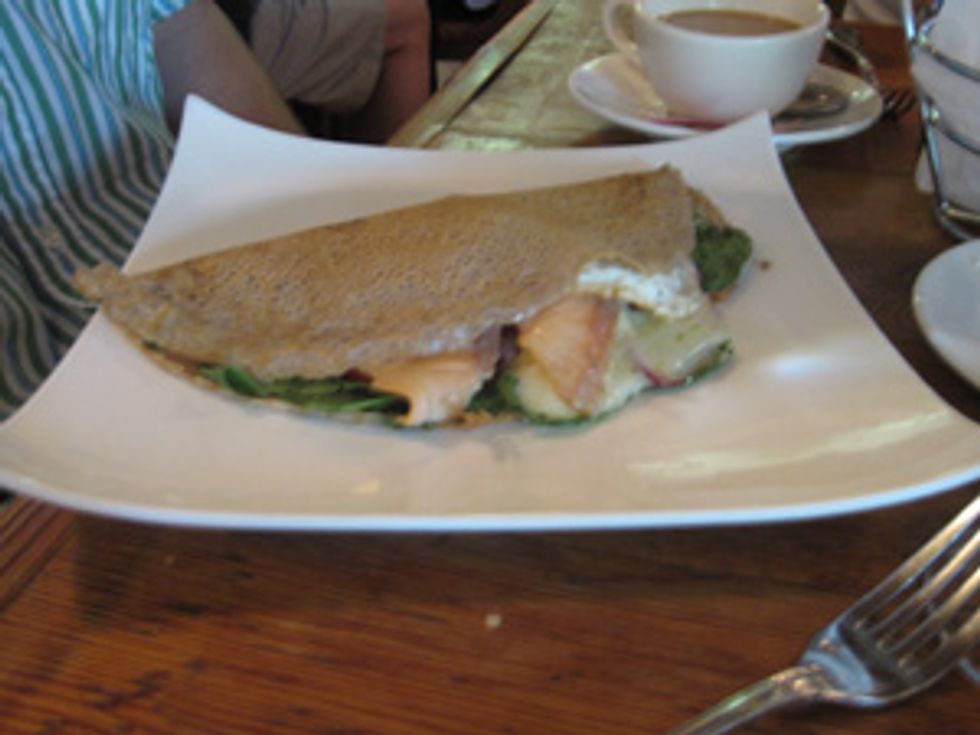 Washington loves its Eastern Market, which finallyreopens today after the Fire of 2007 destroyed the landmark. There are many brunch locations in the area, including my favorite E. Market spot, Montmartre.
---
Montmartre is a charming French cafe named after the Montmartre neighborhood in Paris, a place once home to artists, philosophers and musicians, and now mostly inhabited by overweight tourists attempting to scale the hill to visit the Basilique Sacré-Coeur.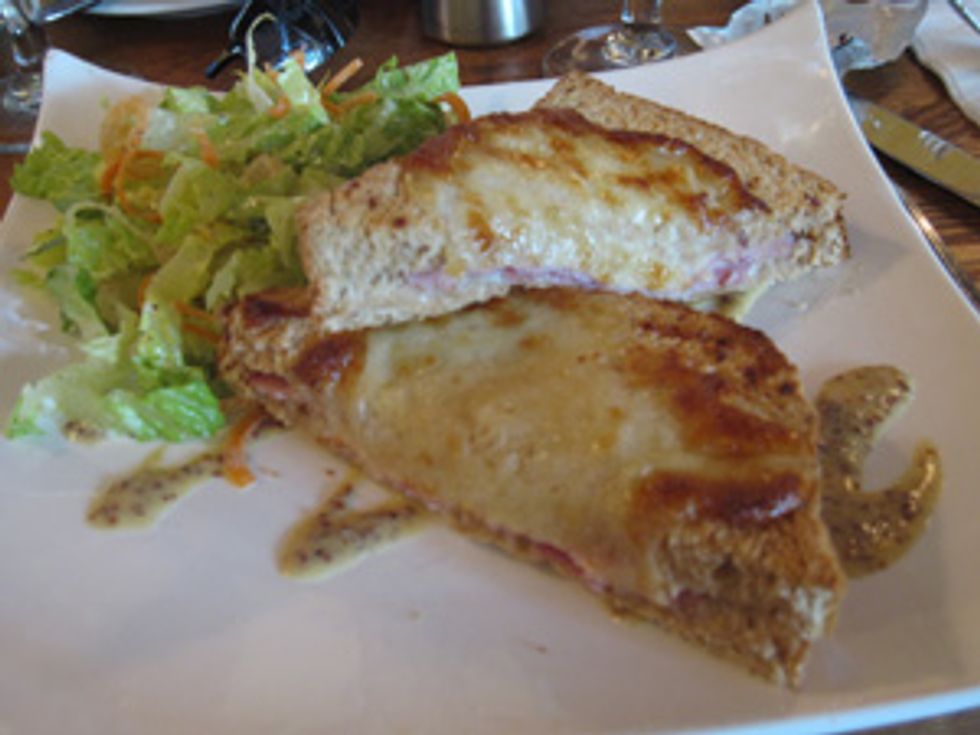 The Parisian fare at Montmartre is generally excellent. In particular, they make a luxurious buckwheat crepe which is best filled with the salmon, cheese, dill and fresh vegetables (there's also a prosciutto-filled option). The salmon is grilled and not overcooked while the vegetables are fresh and crisp. Another highlight is their Croque Monsieur -- a grilled ham and Gruyere sandwich with more cheese melted on top and served over a good dijon mustard. They also offer a quiche of the day, which is generally well-prepared, though not spectacular.
Montmartre could improve their drinks. I observed the bartender mixing Bloody Marys with a store-bought (Tabasco brand) mix (Quelle horreur!), the coffee was middling, and the orange juice was from concentrate and served with too much ice. But the quality of the food outweighs the beverage shortcomings.
Montmartre, 327 7th St. SE, Washington, DC 20003, (202) 544-1244.