Eastern Market: Yuppieville Forever
March 10, 2011 04:09 PM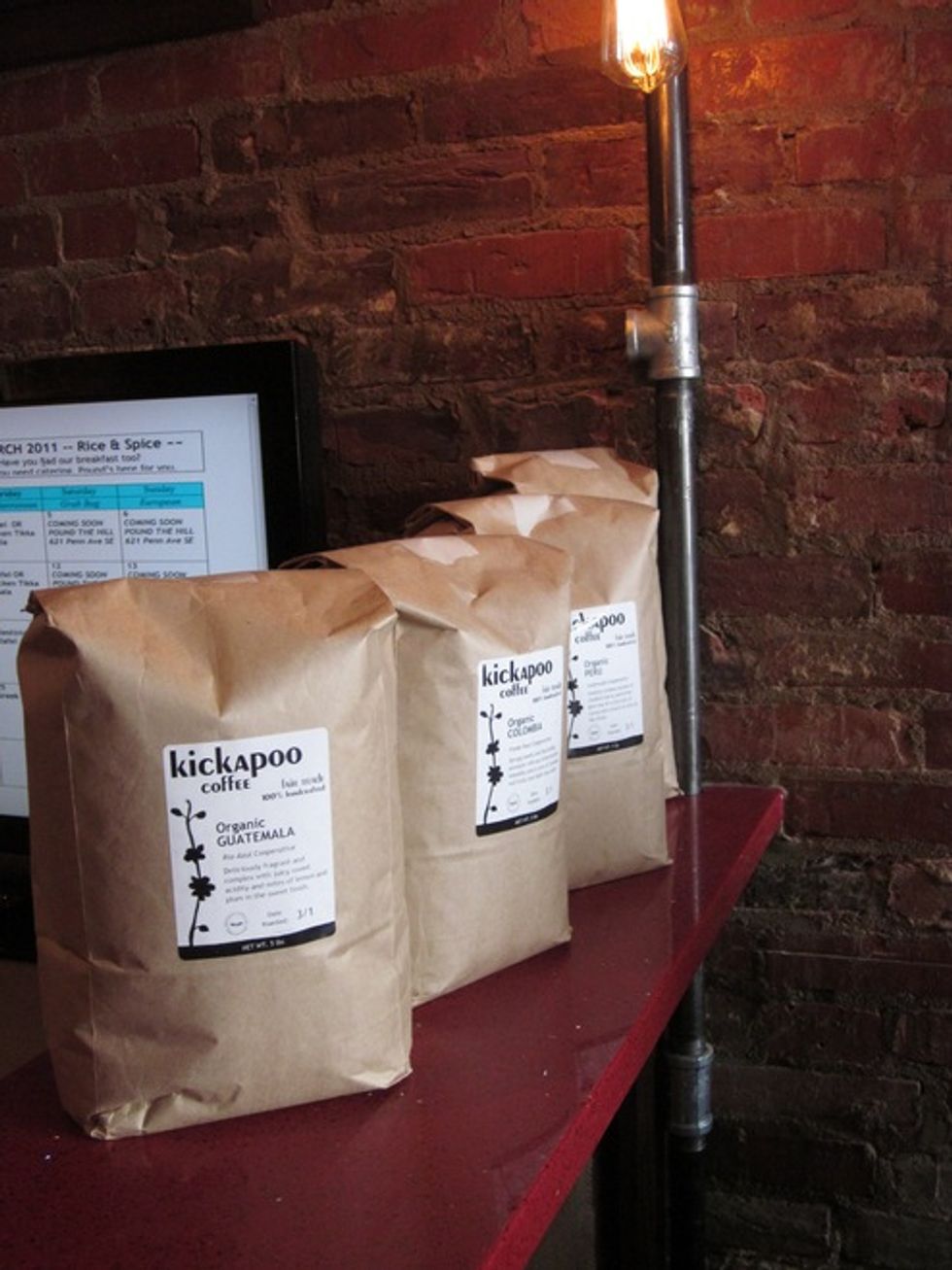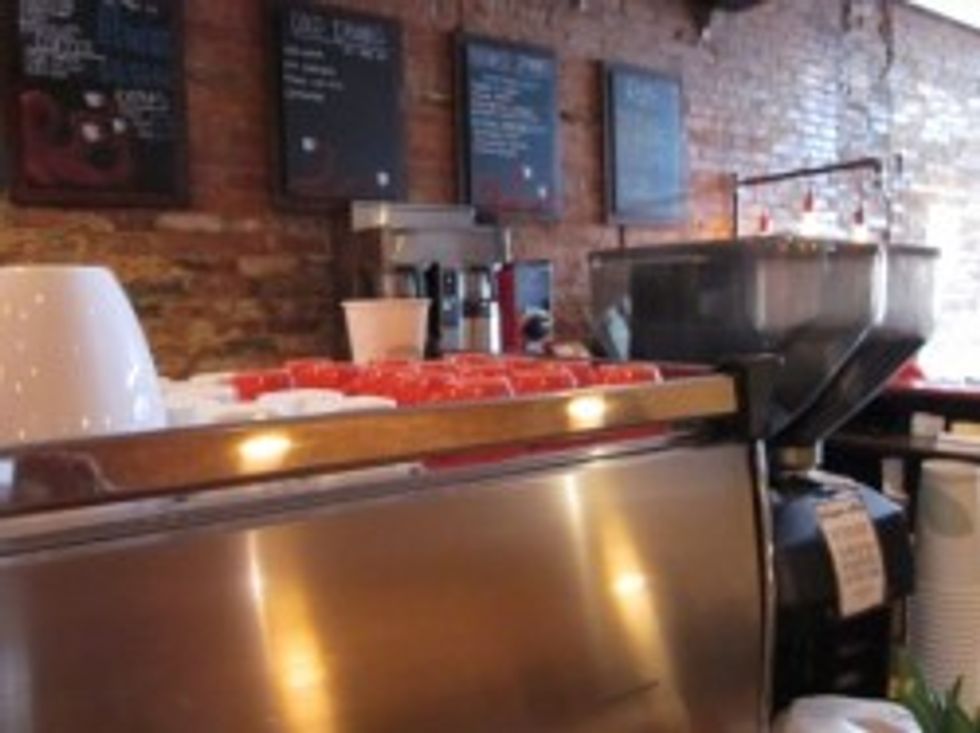 Eastern Market is one of the last remaining areas in D.C. that hasn't really attempted to find its New York stripes. It's managed to stay classically and quintessentially yuppie! The kind of place where people engage in Civil Discourse and where there are real live actual children. Lots of them! Considering what a bad week the yuppies have had--food trucks were harassed (!), oh, and NPR, too--now may be a good time to celebrate this little yuppie haven and to welcome its newest restaurant, pound, which happens to be following the lower-case-monosyllabic restaurant name trend. Why do yuppies hate syllables so much?
---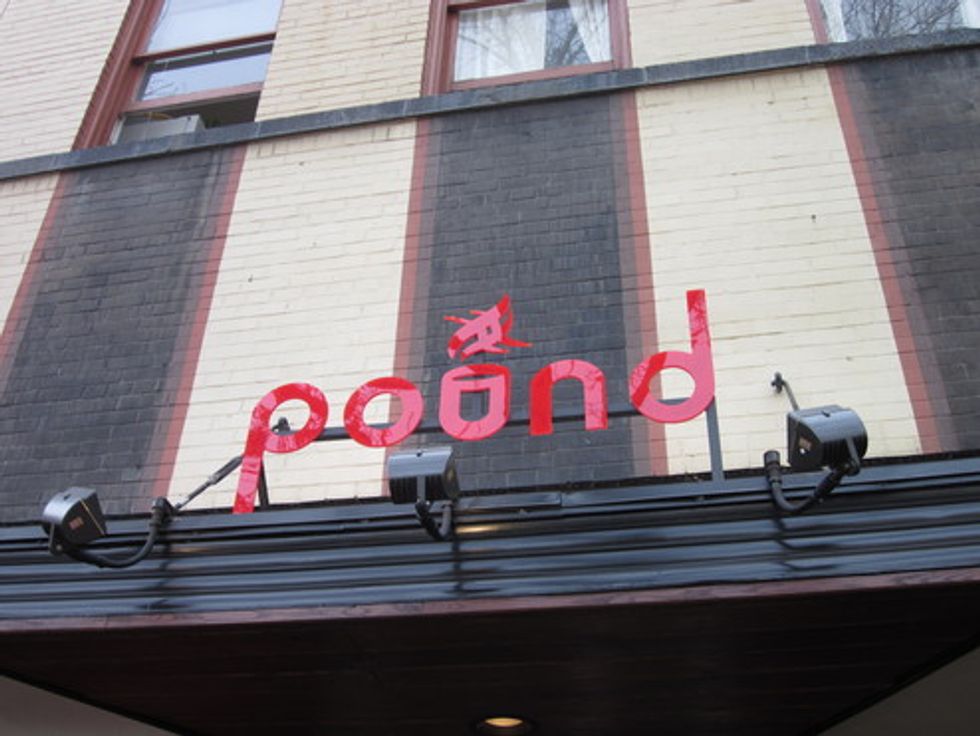 Why can't restaurants have names that have more than one syllable? Are syllables really that bad? Soon we will have restaurants with names like "Dough," "Plant," or "Food." Why do all these restaurants want to have such simple names when there's nothing ever simple about them?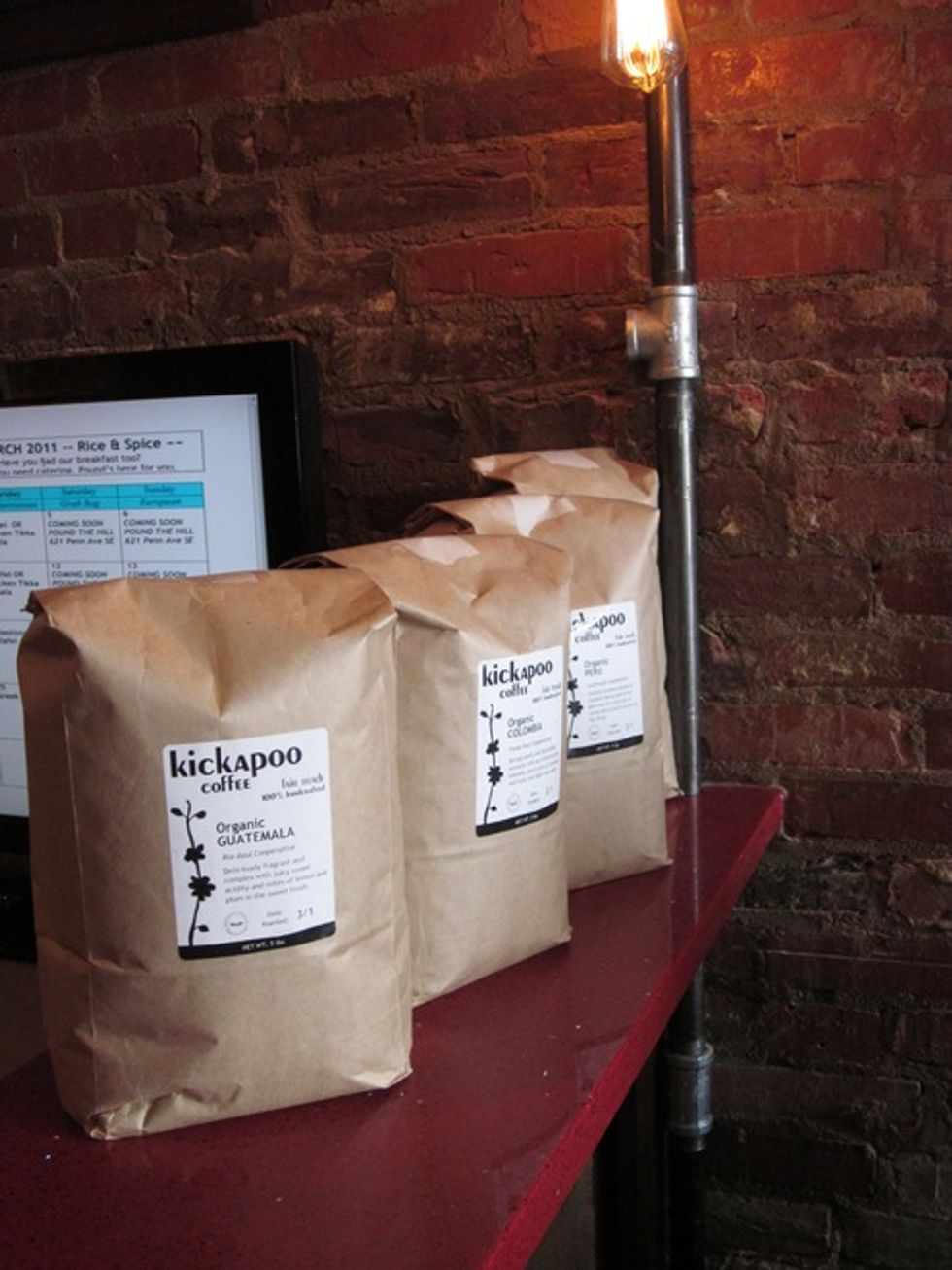 Look at all that exposed brick! And the coffee! The coffee at pound is certified organic and fair trade, harvested in the Himalayas and brought to D.C. on the backs of camels. Or, it comes from a family owned business in Wisconsin that operates out of a re-purposed train depot and gets their coffee beans from farmers from around the world. We were close! All of which is to say: The coffee tastes good. And pound will be giving out 100 FREE nutella lattes a day for 10 days starting March 14.
There are plenty of other great spots in Eastern Market including Hill's Kitchen and Seventh Hill, but there is no better spot than the ramshackle used bookstore, Capitol Hill Books: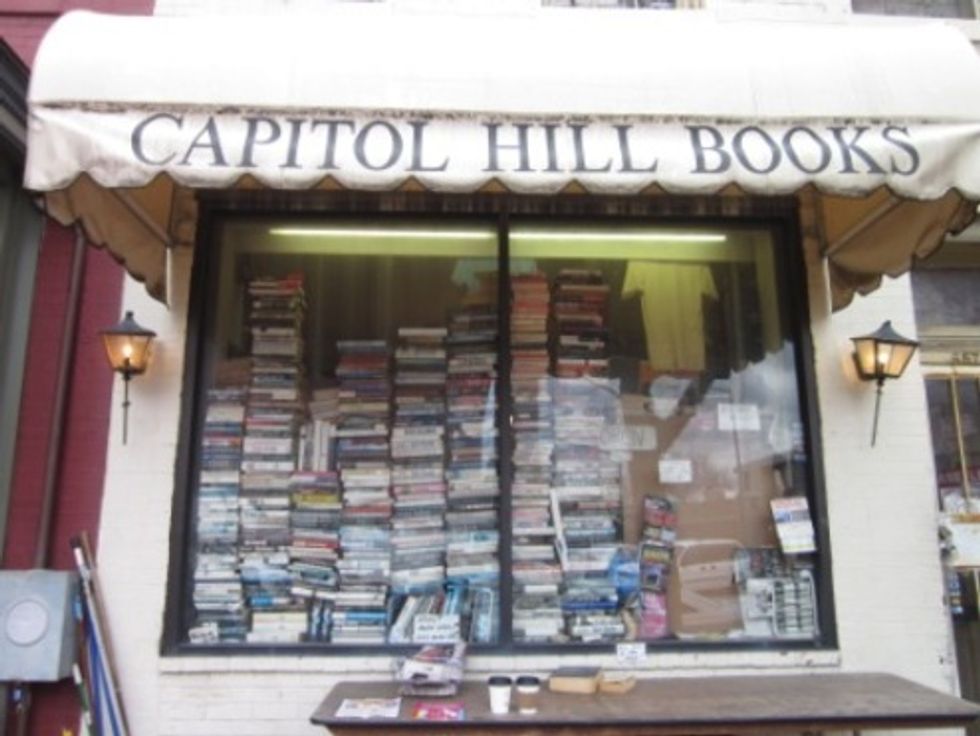 This place is a wet dream for anyone who likes books. There are books everywhere, including the bathroom. And, yes while balancing your latte, Times, and stroller you may knock down an entire section of books causing the curmudgeonly old man who runs the place to hate you, but that's just part of the fun. Go! The end.