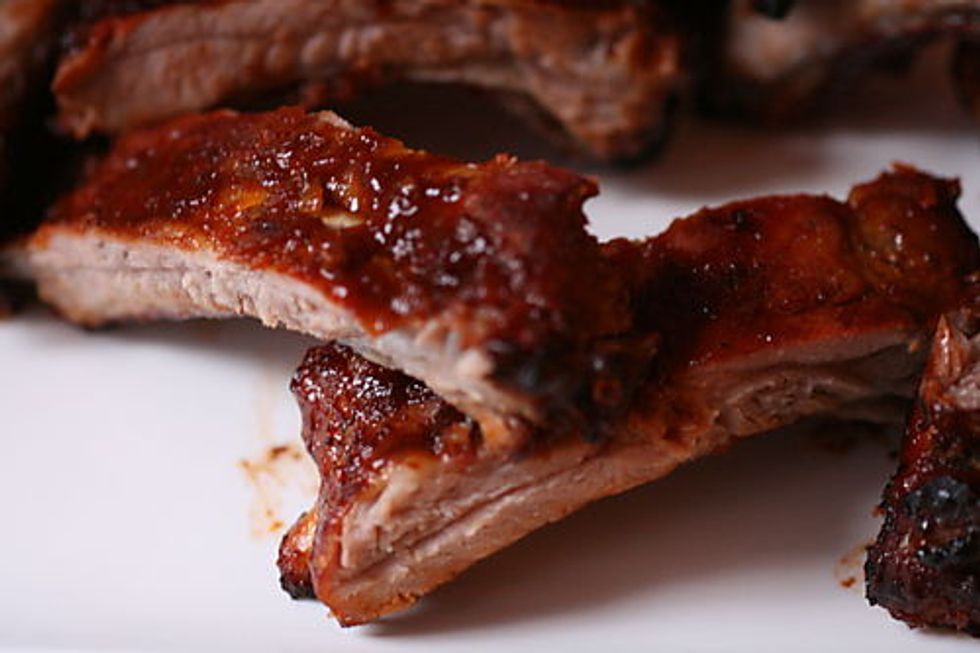 Ready to scream and throw things? Have you started to dread seeing any lede including the words "President Trump"? Me, too.
---
In this constant flood of weirdness, we are like ants in a torrent, with marginal control over the route the water may take. We could learn a lesson from those ants, who grab hold of each other to form a raft, so when the flood deposits them somewhere new, they are prepared to support each other in their new situation.
I would humbly suggest that food can be one way to build your raft and connect with like-minded people. Please note: The ants are a metaphor, not an ingredient. I offer, for your consideration,
Crock Pot Short Ribs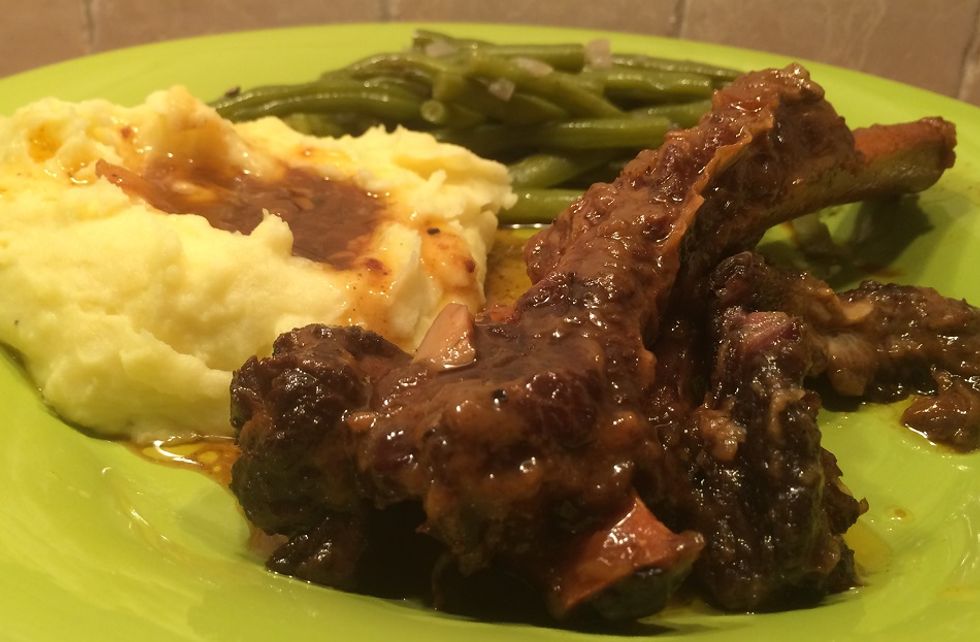 You want.
Drinkage: It's in a crockpot. If you can manage the sides, you're good. Wodka IV, STAT!
Difficulty: 2/10
Time: 20 minutes working, maybe? You think I know what I'm doing or something? 6 - 9 hours cooking, depending on your crockpot.
Serves 4
WHAT YOU NEED!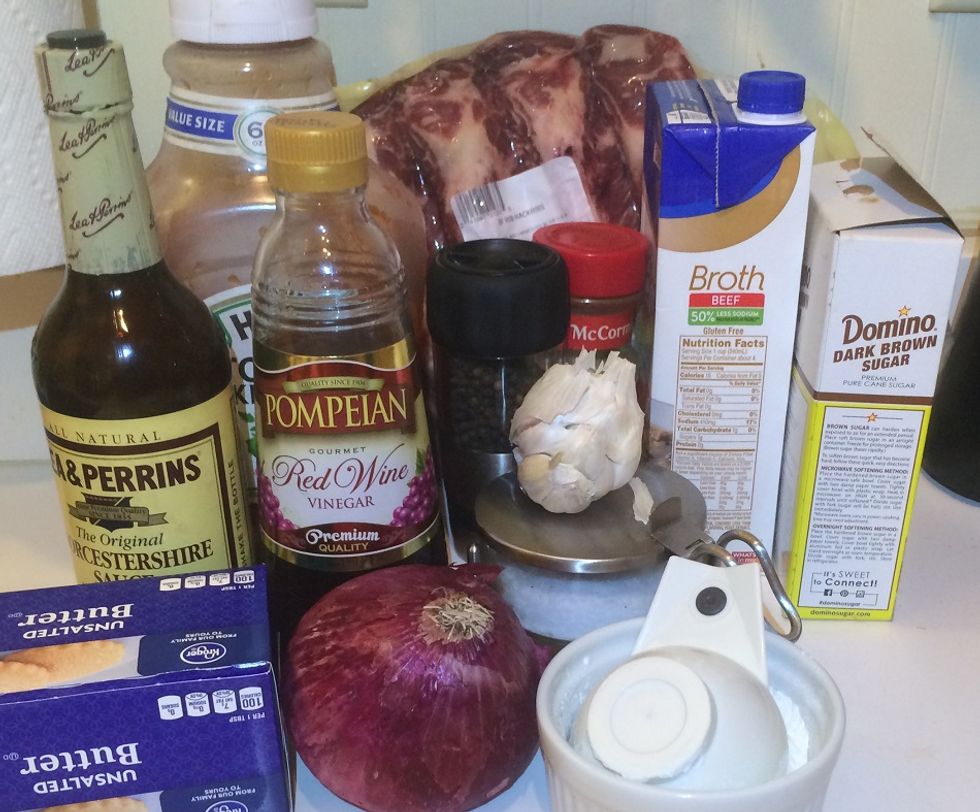 Ingredientses
1⁄3 cup flour

1 teaspoon salt

1⁄4 teaspoon pepper

2 1⁄2 lbs bone-in beef short ribs

1⁄4 cup butter

1 cup chopped onion

1 cup beef broth

3⁄4 cup red wine vinegar

1/2 cup brown sugar

2 tablespoons ketchup

2 tablespoons Worcestershire

2 tablespoons minced garlic

1 teaspoon chili powder
WHAT TO DO WITH WHAT YOU NEED!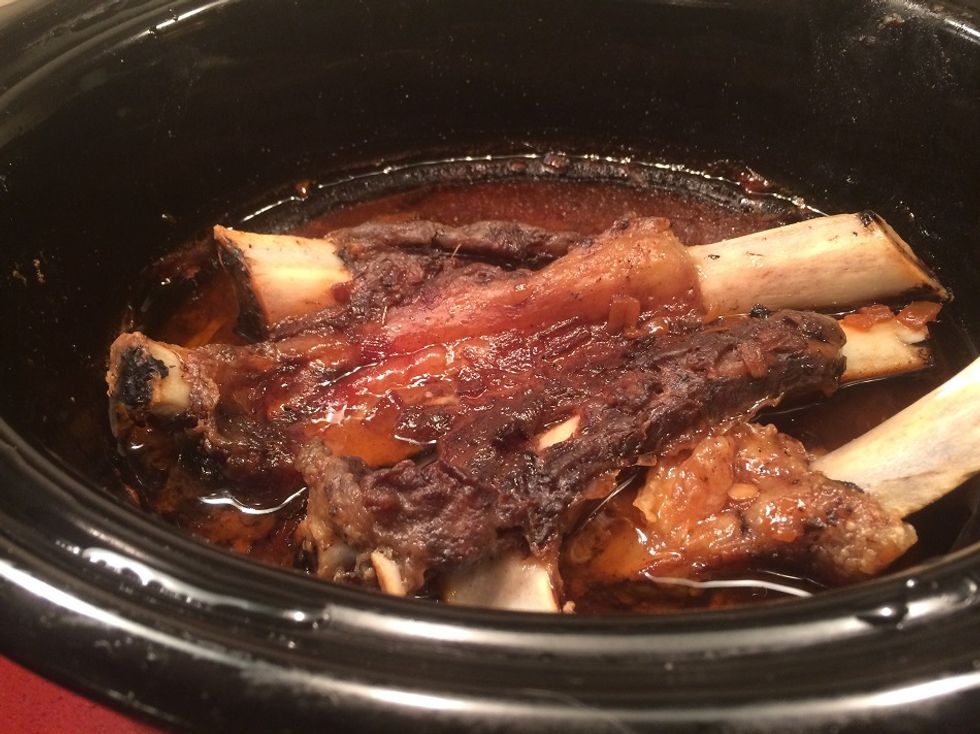 Ready for its closeup.
Combine flour, salt and pepper in a large zipper bag.

Add ribs and shake to coat.

Brown ribs in butter in a lg skillet.

Remove ribs to slow cooker.

In same skillet, combine remaining ingredients.

Bring to a boil, stirring.

Pour over ribs.

Cover and cook on low until tender.

Remove ribs to platter.

Pour liquid through sieve into large bowl. Let stand, then skim fat from surface, or pour into separator, then to serving dish.
Sweet, savory, acidic AND piquant, all at the same time? That's a mighty tasty raft!