Elena Kagan Confirmed, Surprising Everyone
News
July 20, 2010 04:17 PM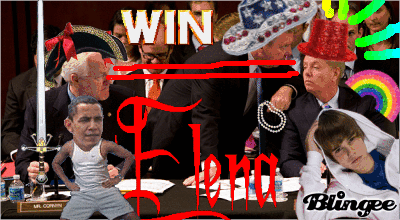 The Senate Judiciary Committeevoted to advance Elena Kagan's Supreme Court nomination to the full Senate today. The score was 13 to 6, entirely along party lines except for Lindsey Graham, who voted "YOU GO, GIRL." Graham said Kagan was "not someone he would have chosen," according to the Times, as she is not his type, but he weirdly voted based on her being qualified to hold the position, not based on the party of the man who nominated her. Ha, he is going to lose his next primary now.
---
Meanwhile, Lindsey Graham and Dick Durbin are getting married.
Senator Richard J. Durbin of Illinois, the second-ranking Democrat in the Senate, said that Mr. Graham's remarks had made him rethink his own approach to judicial nominations — including the decision by Democrats several years ago to prevent Miguel Estrada, a prominent conservative lawyer, from getting a hearing before the committee when President George W. Bush nominated Mr. Estrada to a federal appeals court.
Ooooooooh!
Of Mr. Graham, Mr. Durbin said: "I reflected on some of the things that I have said and how I have voted in the past, and thought that perhaps his statement suggested a better course."
You kids are cute! Don't worry what Sarah will say. You should get hitched! But be sure to keep your Senate job, Dick, as Lindsey is getting fired:
Richard Quinn, a Graham consultant, defended his client -- noting that the Senator is "not a demagogue". Added Quinn: "He's a thinking person's conservative. I expect him to do well among voters with IQ's in triple digits."
Yeah neither of those types of people exist anymore. Sorry, Lindsey! The Post has a list of people who could take him on, and as this is South Carolina and the Republican Party, there are many people who want to serve alongside Alvin Greene.
And now Elena Kagan will be confirmed and this non-story will come to an end. [NYT/The Fix]