EMBRACE YOUR INNER OLIGARCH AND EAT RAW MEAT!
Mommyblogging
November 12, 2016 01:29 PM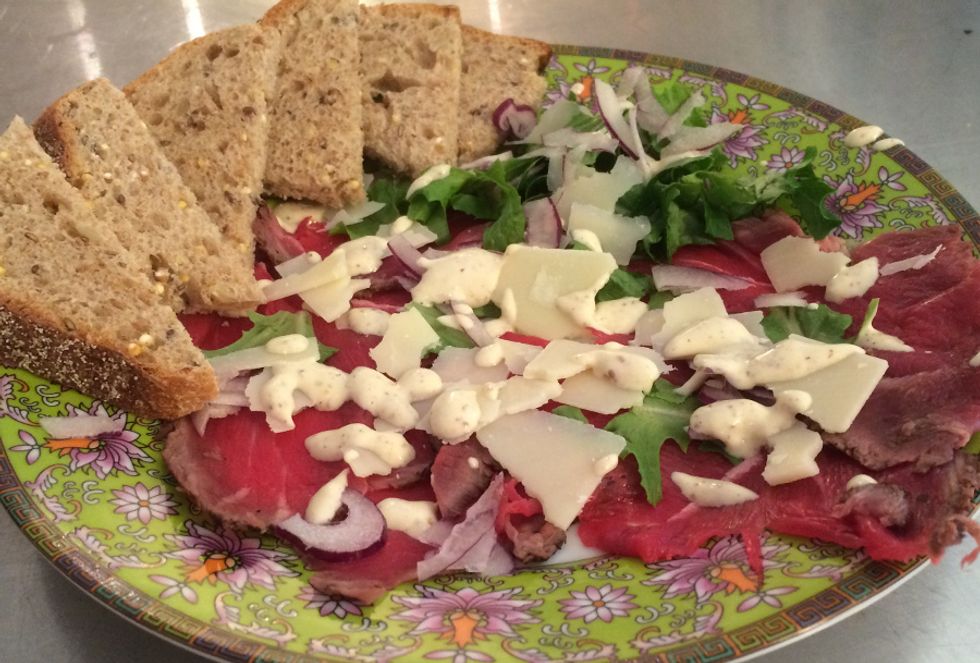 We now know that a "billionaire" will be following Barry Bamz into the White (Again) House, and he's promised to usher in an era we haven't experienced in generations. And if he carries through on his party's platform, there can be absolutely no doubt whatsover: that statement is true.
---
That's right, he's gonna bring back all our high-paying manufacturing jerbs, and lock the Ginese out of our economy! And since there won't be any Messicans to take those jerbs away from righteous Americans, every last one of the 94 million Americans not currently working is gonna be in the workforce! On top of that, we can count on Congress to eliminate Affirmative Action, so everybody will get to have a job appropriate to their aptitude and ability, so we'll all be happy in our work. Great things are in our future, folks. How can you doubt it? He promised it, it must be so. When has he ever lied to you?
Once this Economic Renaissance occurs, we're gonna be in high cotton once more, my friends, and you need to know how to enjoy all that big money we're going to be making. Well, Pink is here to help you out. What better way to show that you're a baller than by casually consuming the finest of foods? This is a wonderful recipe for up and coming 1 percenters-to-be to hand to your undocumented Guatemalan slave housekeeper to prepare for your next party.
This is how I make Beef Carpaccio, and you need to try this.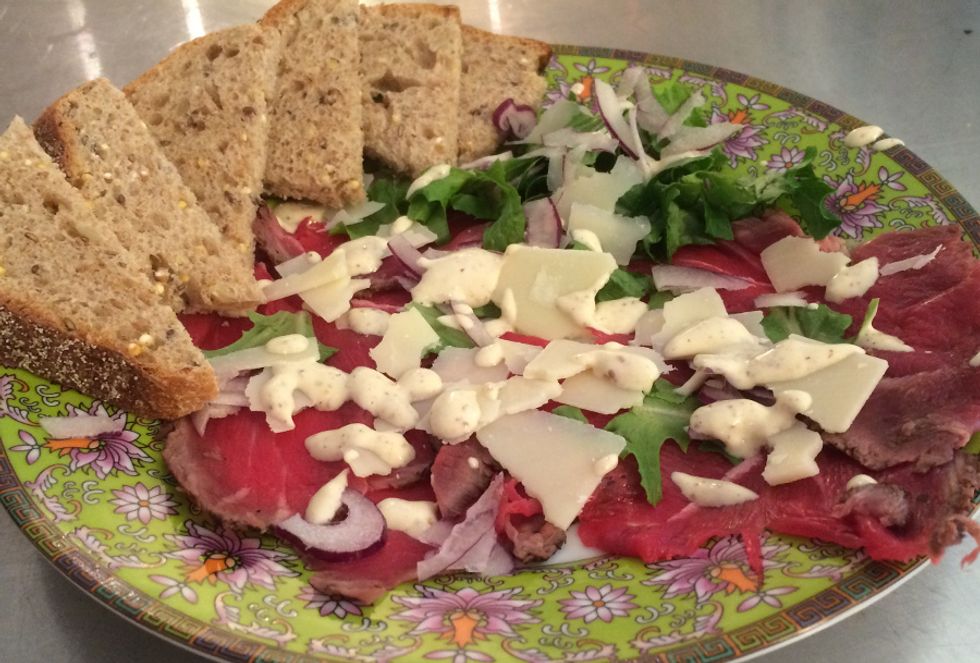 You deserve this.
Buzz level: If you're lounging by the pool while The Help makes it, I suggest a bottle of nice red wine. Perhaps a Silver Oak Cabernet? 2012 was a good year, and it's quite affordable: under $70.00 at Total Wine.
If you, like our Orange Overlord, enjoy pretending to know what you're doing: Symbolic. Whether you smoke or drink, you need to have your shit together. Timing is important, and you also too will need to have well honed knife skillz, so don't get all stoney-time. Nothing about this is particularly difficult, but you have to do it right. It's time consuming and labor intensive, but it's worth it. So, so worth it.
Serves: 12 - 15 as appetizers, 8 as a dinner.
Time: 45 minutes working: 4 1/2 hours resting: 5 1/4 hours total
WHAT YOU NEED: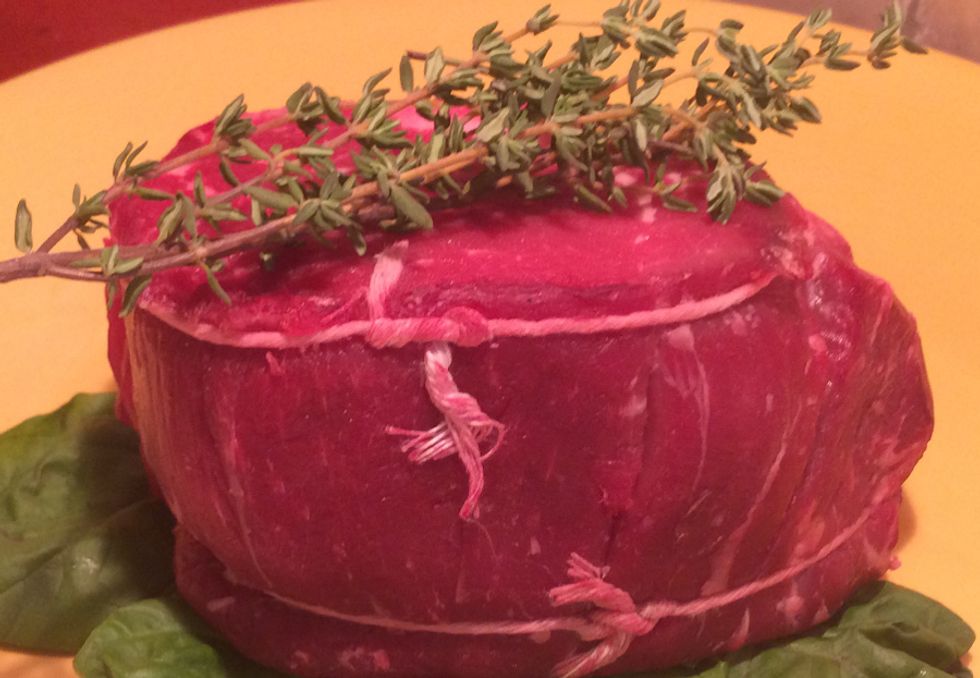 The Good Stuff.
3 lbs beef tenderloin, thoroughly cleaned. Go to the good butcher shop. The one you couldn't afford before our new POTUS made America Great again.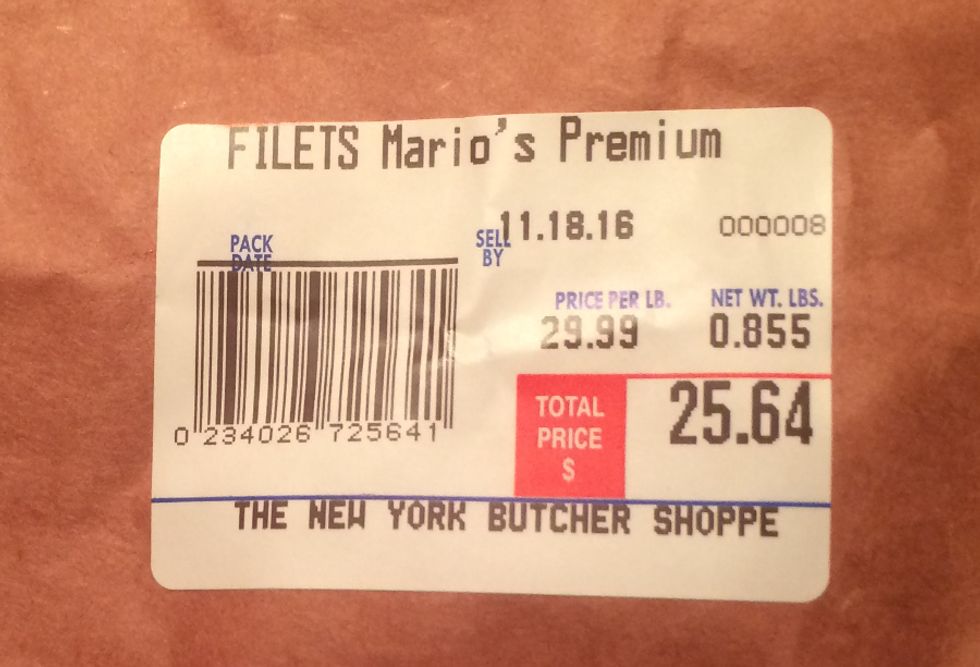 This recipe brought to you courtesy of a Gift Certificate.
FOR THE MARINADE:
1/2 cup balsamic vinegar
5 tablespoons soy sauce
5 tablespoons Worcestershire sauce
4 garlic cloves, chopped
3/4 bunch fresh basil
1/2 bunch fresh thyme
15 black peppercorns, crushed
1 1/4 cups dry white wine
2 1/2 cups olive oil
1 tablespoon coarse sea salt
FOR THE GARNISHES:
Onion - I like Red onions, but use whichever you prefer
Cherry Tomatoes
Capers
1/4 bunch of fresh basil
leaves from 3 sprigs of fresh Rosemary
Parmesan, Asiago, or Romano Cheese
Mixed greens. I like baby Spinach, Arugula, and Celery leaves
FOR THE SAUCE:
2 eggs
1 Tablespoon Dijon Mustard
3 Tablespoons fresh Lemon juice
1/4 cup EVOO
1 cup Vegetable Oil
2 dashes yer favorite hot sauce
4 dashes Worcestershire
You will also want to make toast points - very thin.
Measuring cups and spoons, big ziplock bags, mixing bowls, a large cast iron skillet, plastic wrap, tongs, probably a spoon or two, a blender. A cutting board and a couple of knives - including one large one, which needs to be extremely sharp. Oh, and a rolling pin.
WHAT TO DO WITH WHAT YOU NEED:
Put marinade ingredients in a big ziplock bag, along with the meat. Marinate between 4 and 8 hours.
This next 3 step section is controversial, and will have purists up in arms, screaming that it is not true carpaccio. If you want to be a purist, skip this section. If you want this to be the best carpaccio you can make, do not skip this part*.
Remove the meat from the marinade and wrap it tightly in plastic wrap, then put it in the freezer, approximately 15 minutes.
Put the cast iron skillet in the oven and heat it to highest temperature setting. Leave it in till the oven reaches temp. Remove from oven and put it on a burner over high heat. Sear meat on all sides. Be prepared, it will smoke! You want to sear it hard and fast, but not cook more than, maybe 1/4 inch deep.
Wrap it in plastic again, again tightly, and again put it back in the freezer for maybe 10 or 15 minutes. You want the cooking to stop IMMEDIATELY.
While the meat rests:
In the blender, combine the eggs, Dijon mustard, lemon juice, a pinch of salt and a dash of hot sauce. Pulse to mix.
Set the blender on medium speed, then take the lid off and let it run while you pour in the olive oil, then the vegetable oil, in a thin, continuous stream until it's about thick enough to coat the back of a metal spoon.
Put in half of the Worcestershire and blend another 10 seconds.
Taste it and, if desired, add more hot sauce & Worcestershire , followed by blending for another 10 seconds.
Taste again, etc.
If it gets too thick, you can add a teaspoon or two of milk to thin it.
Slice the onion paper thin. Cut the slices 3 times, turn 90 degrees and cut 3 more times.
Quarter the tomatoes - 2 or 3 per person.
Finely chiffonade the Basil.
Drain and dry the Capers.
Shave the cheese - again, very thin.
Coarsely tear the greens into appropriately sized pieces.
Take the meat out of the freezer and slice it extremely thin, across the grain.
Slice as much as you need for this meal and wrap the rest back up in plastic wrap to use in the next few days.
One, or a few, at a time, put the slices of beef into a large ziplock bag**, and use the rolling pin to gently roll them out thinner -- as thin as you can get it without tearing. Expect them to double in surface area.
Allow adequate spacing for multiple slices at one time! Remove from bag and place on plates, overlapping slightly, till plate is well covered.
Drizzle with the sauce, then scatter the rosemary, basil, onion, and capers. Make a nice pretty little pile of the mixed greens. Add the tomatoes and the cheese, then arrange the toast points around the edge of the plate. Presentation matters! Make it pretty.
Call everybody that was coming for lunch and tell them you've had an emergency and have to cancel, because you're gonna want to put . A L L . O F . I T . in the mouth part of your face.
*sigh*
That was a fun little diversion, wasn't it?
Now hurry up and eat your lunch, or you'll be late for your 3rd sub-minimum wage, part-time job, and you'll have to choose between food and "new" shoes from Goodwill again next week!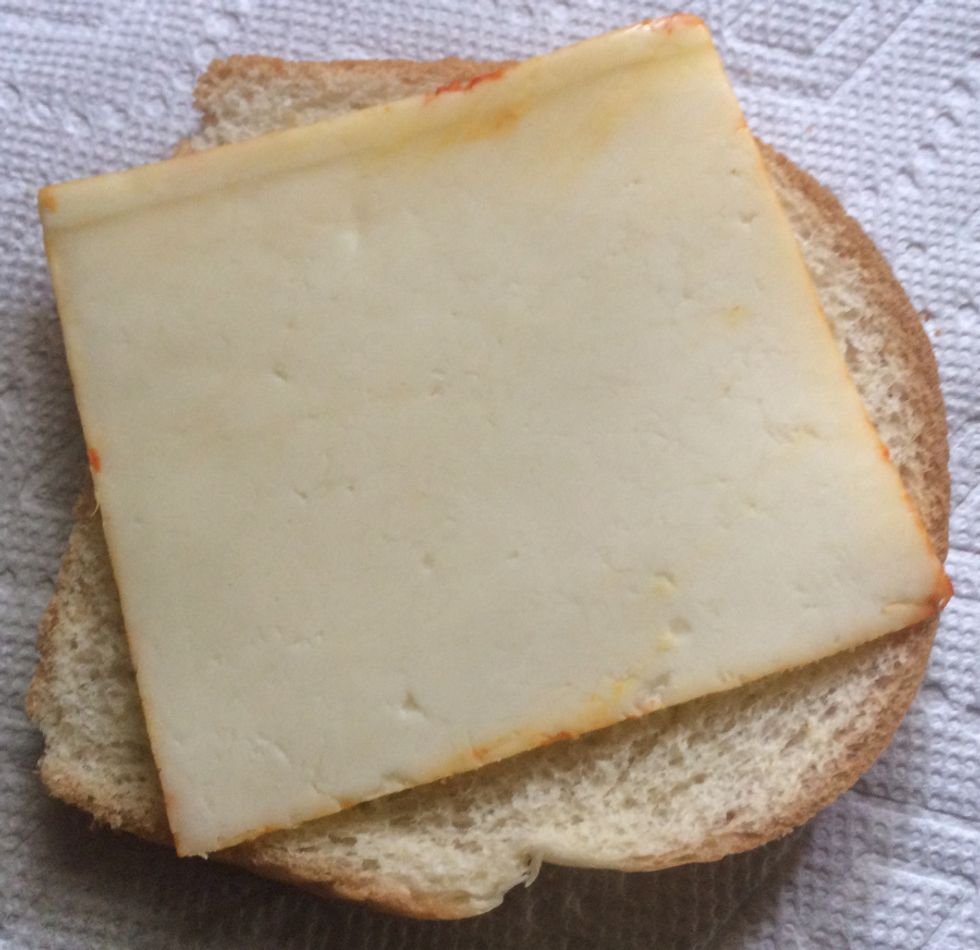 Hope you brought mayo.
*So, why am I being so fussy about all this, you ask? "Don't let it marinate too long. Put it in the freezer before and after charring it. WTF?" Good questions! Maybe you aren't a total moran after all!
See, here's the thing: this is a decadent, luxuriant dish, usually an appetizer, although I find it to be a wonderful light lunch. The idea is to build as deep a flavor profile as you possibly can. This way, you have a thin edge with the smoky goodness of well-seared beef, then a deeper layer of marinated marvelousness, and a center with the wonderful mouthfeel and taste of extraordinarily tender, high grade raw beef.
**You could use Parchment or Wax paper, or even plastic wrap for this, but ziplocks work best. Trust me on this, ok?