John Ensign Is a Sad Sheep of Sorrow
News
August 26, 2009 12:40 PM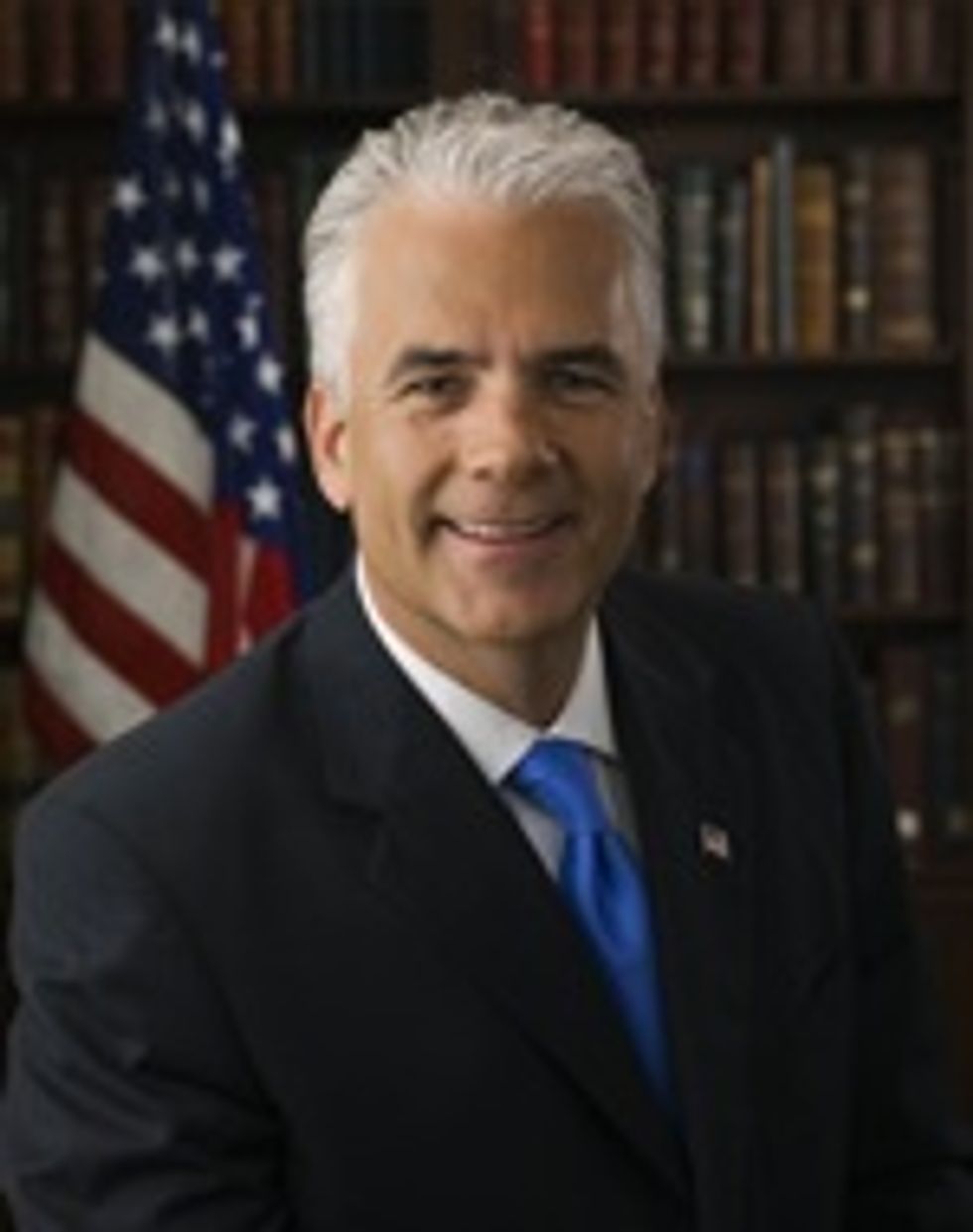 A group of important politicians, including Senators Harry Reid and John Ensign and also the belovedwaitress-assaulting alcoholic buffoon Governor Jim Gibbons, gathered 'round uncomfortably to dedicate a new 2900-acre shooting park in Clark County, Nevada yesterday. Ensign reportedly "gazed into his lap, fiddling with his wedding band, turning it this way and that, slipping it off and putting it on different fingers." What a douche!
---
Every politician had to stand up and give an awkward little speech about how much they loved guns and the Second Amendment and guns, and the whole thing was just humiliating and awful. It was particularly bad for Governor Gibbons, who was totally ignored by everyone.
The only thing sadder was John Ensign, who told a weird story about his 12-year-old relative who got accidentally shot in the chest.
Not sure what that means, as sheep are just goat-eyed demons with extra hair, but it sure has a nice ring to it. Anyway, long story short, all these dudes clearly don't give a shit about guns.