Evil Liberal Bloggers Strain Grassley, Specter Friendship, On Twitter
News
August 14, 2009 01:34 PM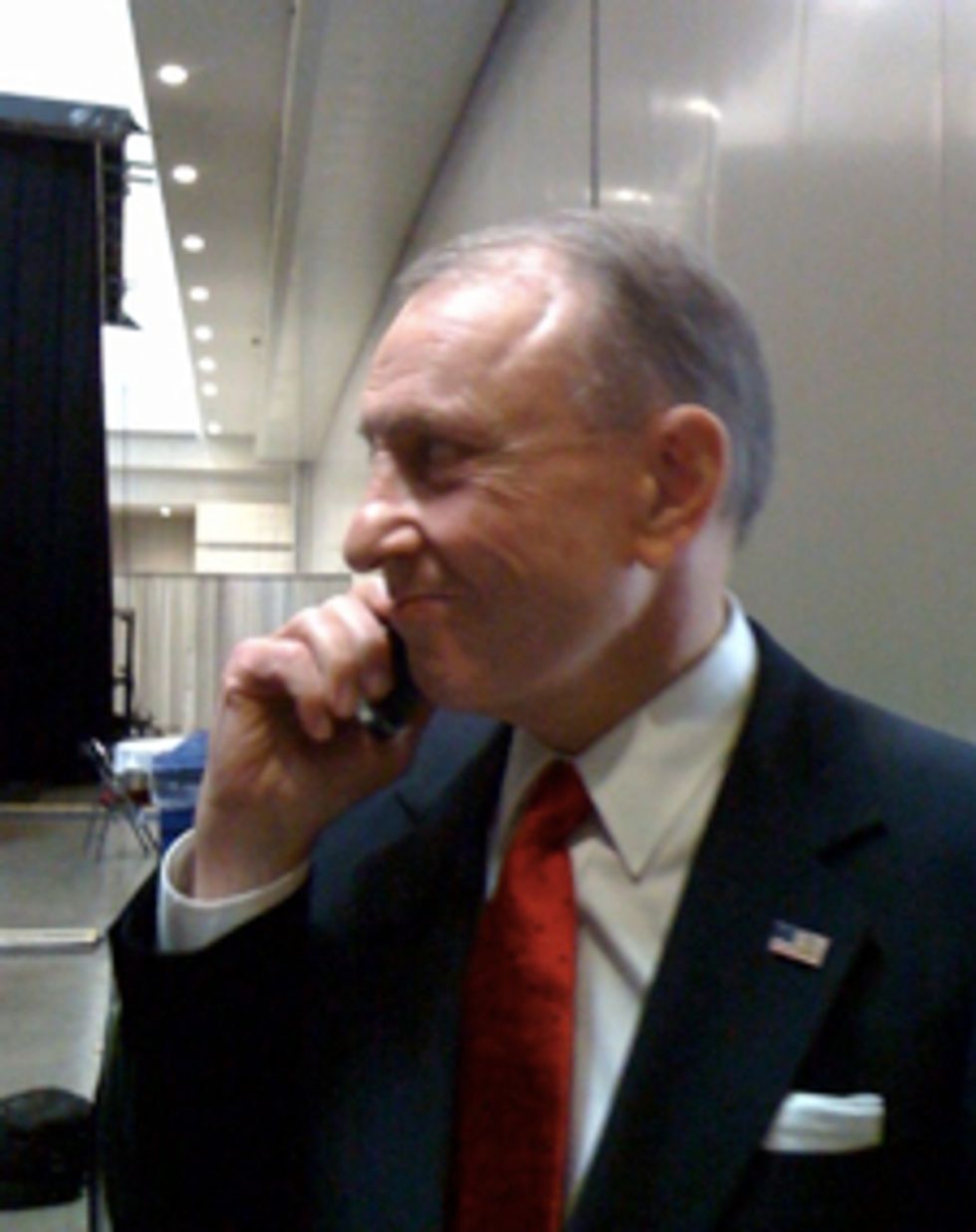 The clone armies of Markos Molasses, Matt "David" Yglesias and others are still in Pittsburgh playing grab-ass with the supposed racist Bill Clinton at this year's Netroots Nation conference. What the dickens are they hoping to achieve? Well this morning, during an address from former Republican sack o' cancer Arlen Specter, they were able to get the Pennsylvania senator to prank-call and prank-Twitter his old friend Chuck Grassley -- who is now furious! Does it make your day to know that you've RUINED a friendship, communist bloggers? Because it would make ours.
---
The Washington Independent reporter whose name rhymes with "Schmave Schmiegel" wrote up this report from Arlen's coffee talk in Pittsburgh this morning, because Schmave is rich and can afford such things as transportation to Pittsburgh, City of Lights:
The conversation with Sen. Arlen Specter (R-Pa.) heated up a bit as he took questions on what he could do to bring Republicans on board with Democratic bills. "I'm close to Chuck Grassley; we came in at the same time," said Specter. "You don't need any help with Senator Snowe." Specter was pressed on Grassley's comments (first reported in The Iowa Independent) apparently giving credence to the idea that the Democrats want a "death panel" in the health care bill. "He's in The New York Times this morning and he's wrong. I'll call him today." That prompted shouts of "Call him now!"

"They're saying 'call him now,'" said moderator Ari Melber.

"Whoever said that, join me backstage and watch me dial." Specter held his hand up, and wiped his mouth, smiling; the crowd ate it up.
He did leave a voicemail backstage saying, Chuckington, we must talk, about politics. Specter twitterbugged this news, too.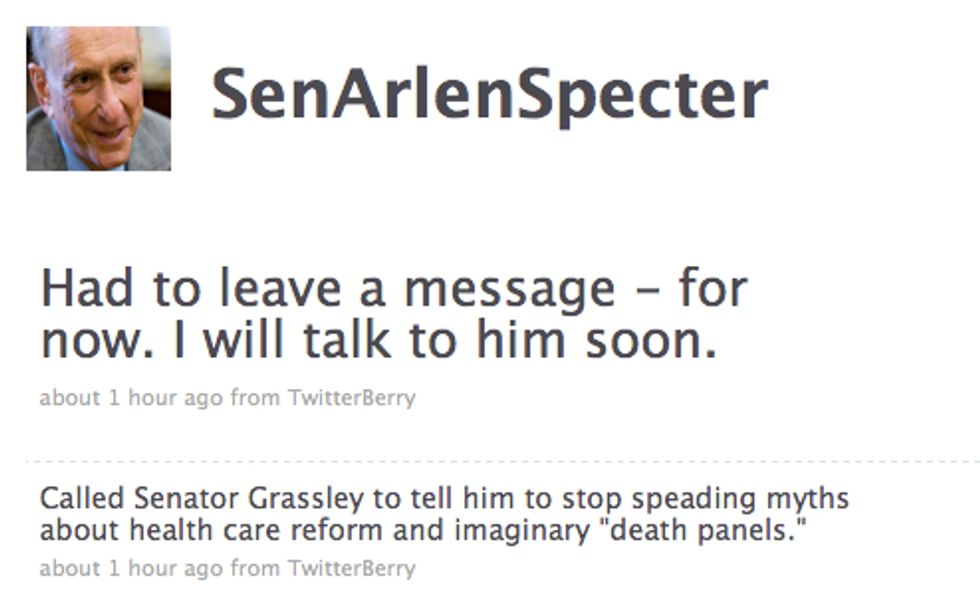 But the Republican from Iowa simply did not care for his old friend, supposedly a "Democrat" now, smearing poop all over the good name of Chuck Grassley, on Twitter.
This is the most readable Chuck Grassley Twat, ever. Has he been studying up with Hooked On Phonics?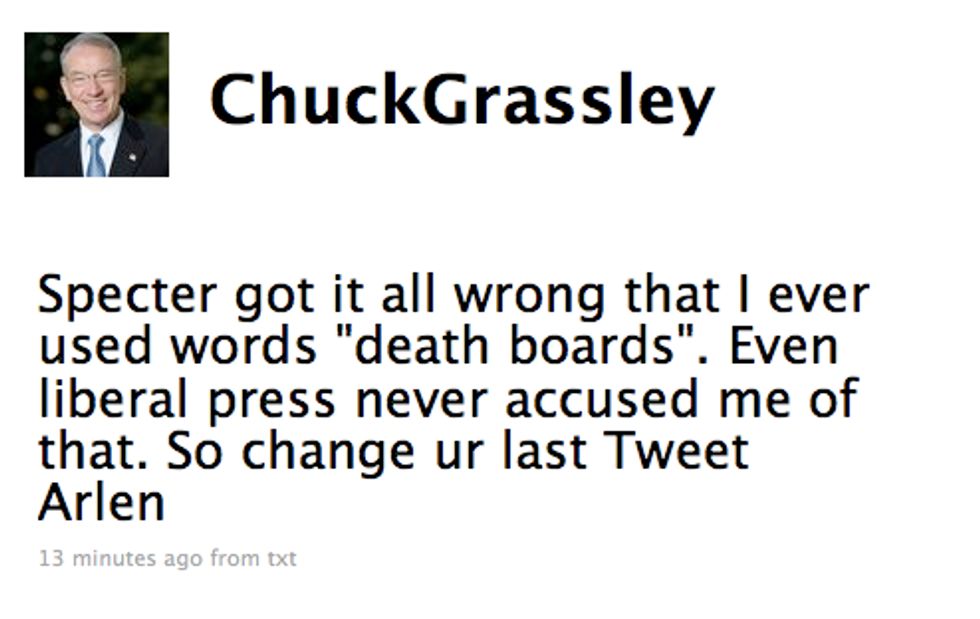 Obviously this is just for show, and the two will meet with John Rockefeller Sr. and Emperor Hirohito for steaks and blood cocktails and pussy tonight, as usual.
Specter: 'I'll Call Chuck Grassley Today' [Washington Independent]