Facebook FINALLY Bans Alex Jones And Motley Crew Of Alt-Right Racists
Tech
May 03, 2019 02:48 PM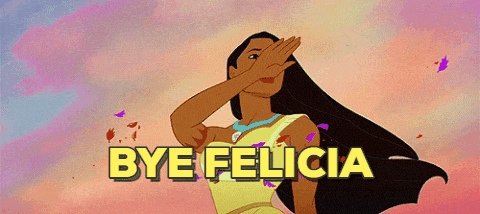 After years of side stepping, Mark Zuckerberg and his automatons finally kicked Alex Jones and other crazy people off Facebook. It only took them four bloody years to stop fostering the hate speech and disinformation that gave a voice to Russian trolls, conspiracy peddlers, anti-Semites, white supremacists, and the "alt-right," but better late than never?
Out of nowhere yesterday, The Verge, WaPo, and The Atlantic all received a very brief statement from Facebook saying it was banning Alex Jones, Infowars, Paul Nehlen, Milo Yiannopoulos, Paul Joseph Watson, Laura Loomer, Gavin McInnes, and Louis Farrakhan for being "dangerous." Facebook said it's "always banned individuals or organizations that promote or engage in violence and hate, regardless of ideology." (Yeah, nope.) The statement goes on to say its Facebots take FOREVER to conclude whether or not someone needs to be kicked off its data mining ad platform, and stopped short of apologizing for taking so damn long.
Unfortunately, Facebook screwed up and announced the bans before they took effect. Instagram accounts for Jones, Loomer, and Milo were still up for almost an hour before they were finally kicked off. In addition to that, one of the (many) Infowars pages was live-streaming for almost two hours before it too was slapped down. As a result of what Facebook calls a "technical problem," some them were able to fire off messages telling people how to follow them deeper into the annals of the internet.
---
Facebook effectively gave these folks a heads up. In response to his ban, Milo got this up... on Instagram. https://t.co/fSFcebvOjX

— Ryan Mac (@Ryan Mac) 1556822151.0
As usual, Jones spun his perma-ban in comments to WaPo, calling it "censorship of conservatives," and "authoritarian." Milo likened it to 1984, texting a reporter, "You're next." Why Facebook suddenly decided to change its tune less than a year after refusing to deplatform Jones remains a mystery. It might have something to do with Facebook's content moderators going completely insane dealing with conspiracy theories, but we don't want to program words into Mark Zuckerberg's mouth.

@kevinroose We understand you strongly disagree with our position. We just don't think banning Pages for sharing co… https://t.co/AAmQLZzE42

— Facebook (@Facebook) 1531433084.0
Infowars and Jones have been spanked by Facebook before, but they eventually found a workaround via a patchwork of fan accounts that hosted Infowars videos. Facebook says it will close that loophole by taking down fan pages or posts that share content (photos, podcasts, videos) from Infowars by using a system originally developed to stop the spread of terrorist beheading videos. However, a cursory search on Facebook for "Infowars" shows dozens of fan pages, many of which are spreading faster than the measles at a Trump rally. A similar problem exists on most social media platforms, but none of them have the resources or reach that Facebook does.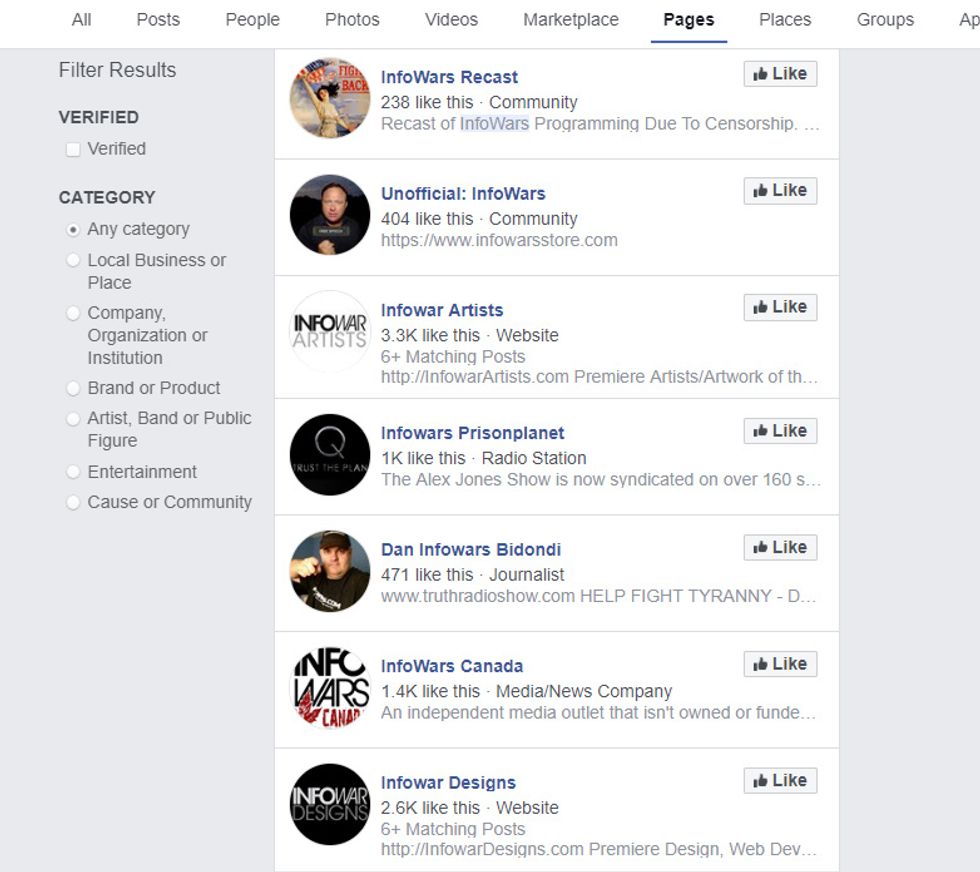 This has not been a particularly good year for Facebook. In March they announced a ban on posts promoting white nationalism and white separatism because they were "deeply linked to organized hate groups," even though Zuckerberg has spent the better part of the last decade preaching libertarian bullshit. A few days later Zuck had the balls to ask governments to regulate social media on his terms in an op-ed and was told to fuck off (again).In April, just days after the Christchurch Massacre, Facebook's suits smugly bragged about a massive cash haul even as it predicted billions in fines from the FTC over repeated privacy violations. Kids these days don't like Facebook and have migrated to Instagram, Snapchat, and group chat apps, and that's bad news for a business model the relies on not being the next Friendster or Myspace. Then again, maybe the Trump campaign will bail out Facebook with multi-million dollar ad buys targeting wrinkled old racists?
[ WaPo / The Atlantic / The Verge / The Verge (again)]

Wonkette is ad-free and NOT WHITE SUPREMACIST. Give us money.
Dominic Gwinn
Dominic is a broke journalist in Chicago. You can find him in a dirty bar talking to weirdos, or in a gutter taking photos.